News in Brief
Bloomberg: 'Stocks notch their best week since November 2020.'
MarketWatch: 'Dow finally bounced – and what will it take to convince investors it's for real?'
MarketWatch: 'Markets reversed their losing streaks. The Fed might avoid inflicting more pain.'
Yahoo: 'Cash is still trash – Billionaire Ray Dalio says keeping money in a savings account is not safe.'
Bloomberg: 'Asia stocks, U.S. futures rise as China curbs eased.'
I keep on forgetting to warn about Futures Values. During Friday the futures showed that NVDA was going to open more than 4% down. It opened positively and closed the day +5.4%. That was a 9.4% swing. I look at futures very skeptically and even more while the Americans are sleeping!
Global Indexes
S&P 500
The S&P 500 jumped over the first hurdle and is now well on its way to the 50 day moving average (dark blue) as the next resistance.
NASDAQ
The NASDAQ made its break with a breakaway gap. Notice the launching platform that was building at the 11100 level.

DAX
The DAX made a clean break and is above 3 resistances.

HANG SENG
The HANG SENG made a breakaway gap on Friday and broke its 50 day moving average today with another gap.

NYSE & NASDAQ Stocks
Livent Corp
If you recall, I did warn you on these posts about Livent Corp. It just broke top resistance with a daily gain of 14.2%.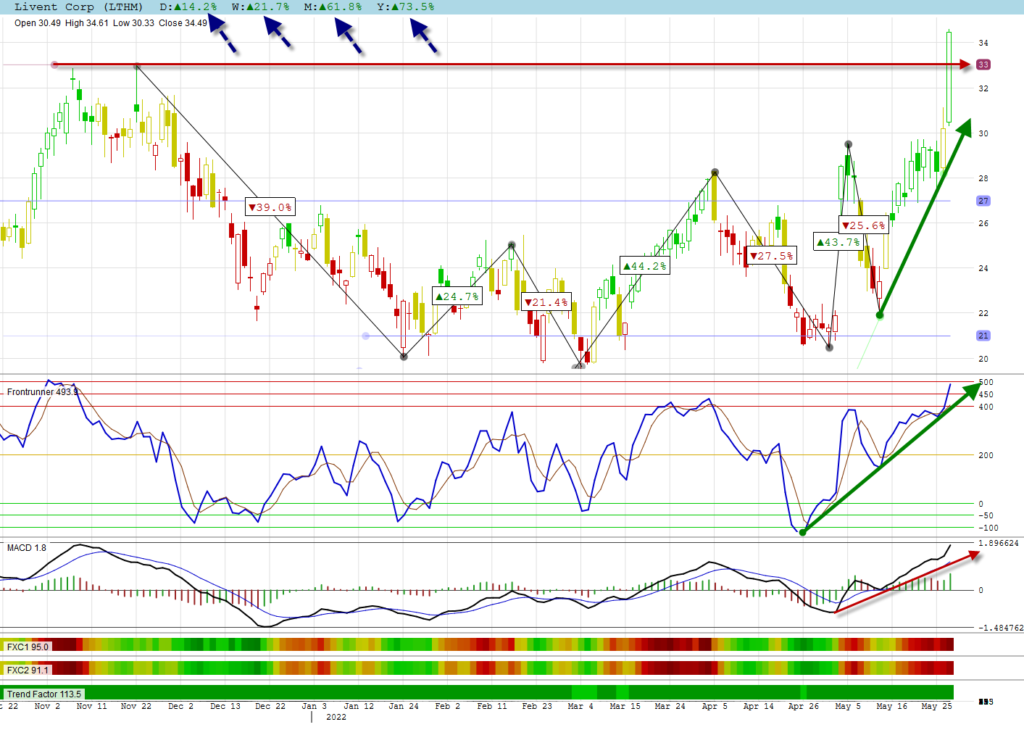 Tesla Inc
There are a few shares with gaps of which Tesla Inc is one. Divergence was the key for its turn.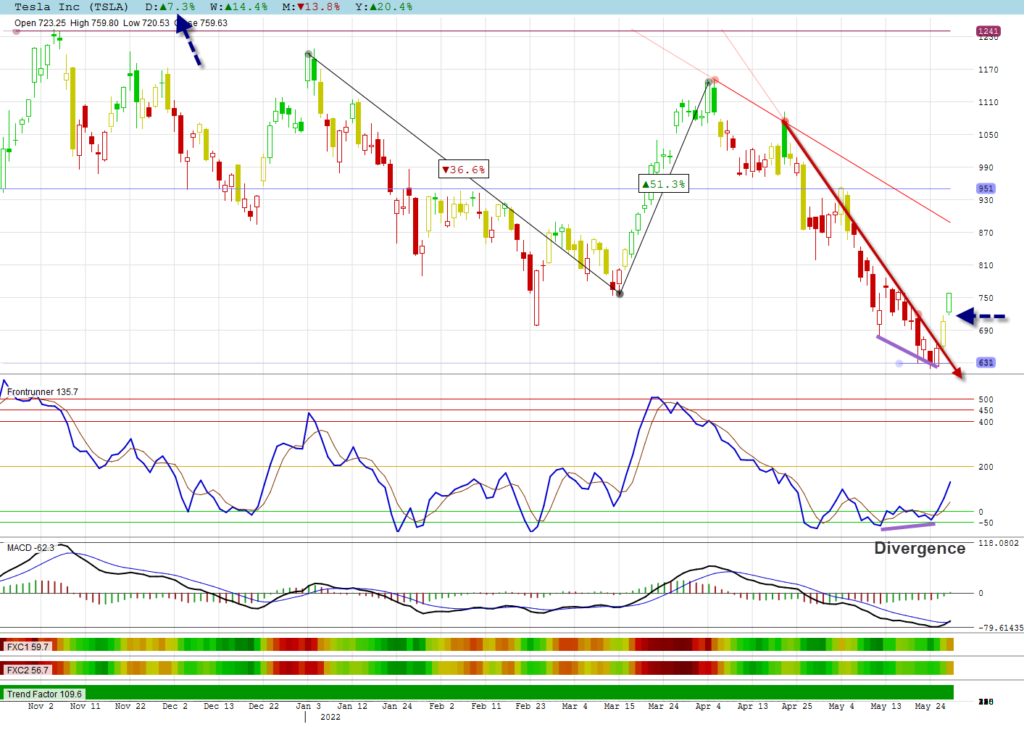 JSE Stocks
Satrix 40 Portfolio
The Satrix 40 Portfolio is also following Global Markets in the positive direction.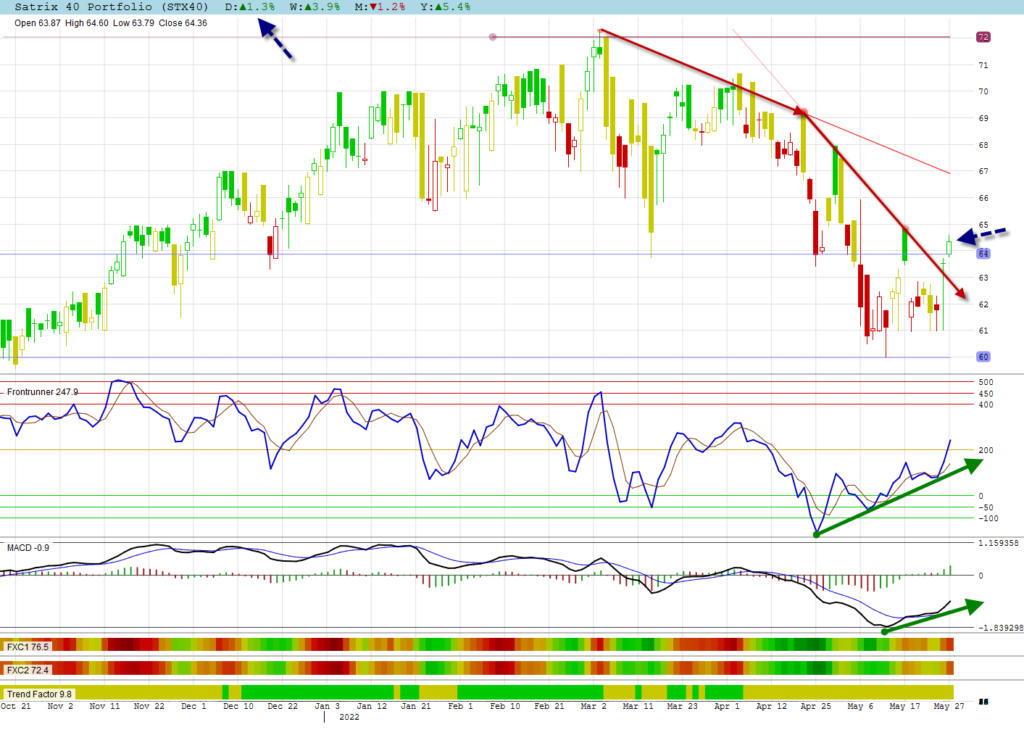 Woolworths Holdings
Shops had a good day on the JSE. Woolworths Holdings made a bounce after a 5 leg correction and divergence in place.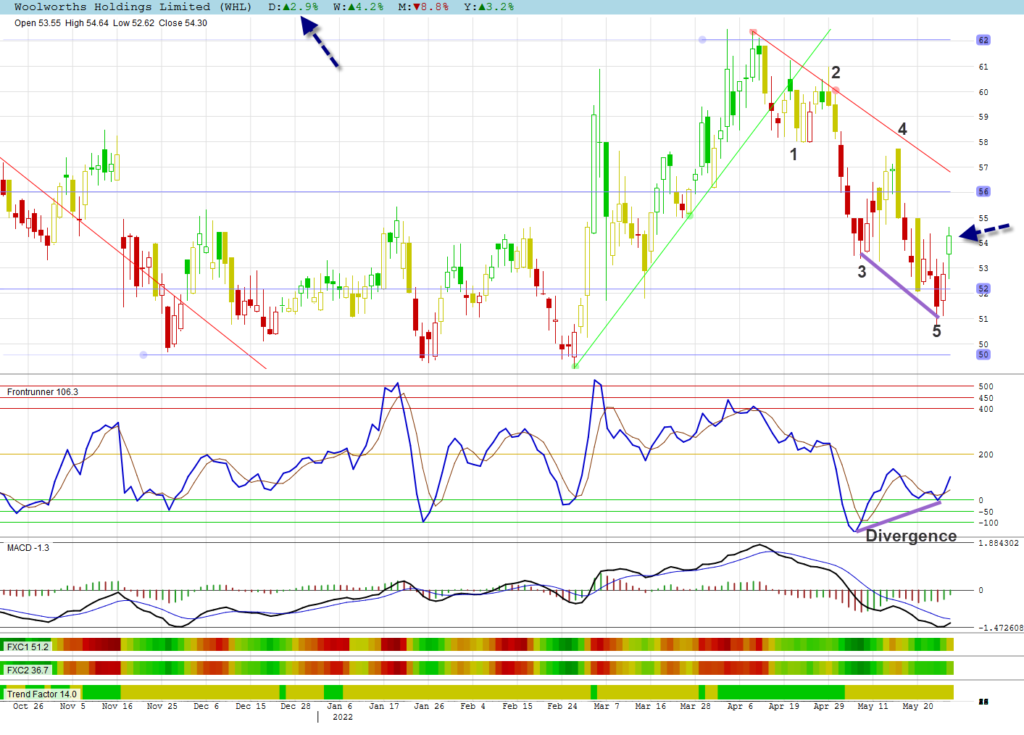 Algomodel Startegies, Education & Features
Click on Education or go to the home page to view education posts.
Gaps, Trend, Frontrunner and Cyclic Indicators are explained in these education posts.
All stock graphs are shown with a Trend Candles Template which is a feature available in Algomodel Signals Pro.
We are currently revisiting all the educational posts and will publish revised versions as they are completed.