News in Brief
Bloomberg:
Tesla's loyal retail fan club set to rev up stock's recovery.
MarketWatch:
Shanghai starts coming back to life as COVID lockdown eases.
Australia's economy grows strongly in Q1, but outlook appears bumpier.
HP sales, earnings beat estimates despite 'volatile macro environment'.
Markets took a breather as they are in overbought territory.
Global Indexes
S&P 500
The S&P 500 took a breather after the recent gains with profit taking in overbought territory.

DAX
A similar situation for the DAX.

HANG SENG
And also similarly for the HANG SENG.

NYSE & NASDAQ Stocks
Apple Inc
Apple Inc is hesitating with a Rickshaw Man candle against resistance. Frontrunner is not worried about this hesitation and is showing no sign of a turn.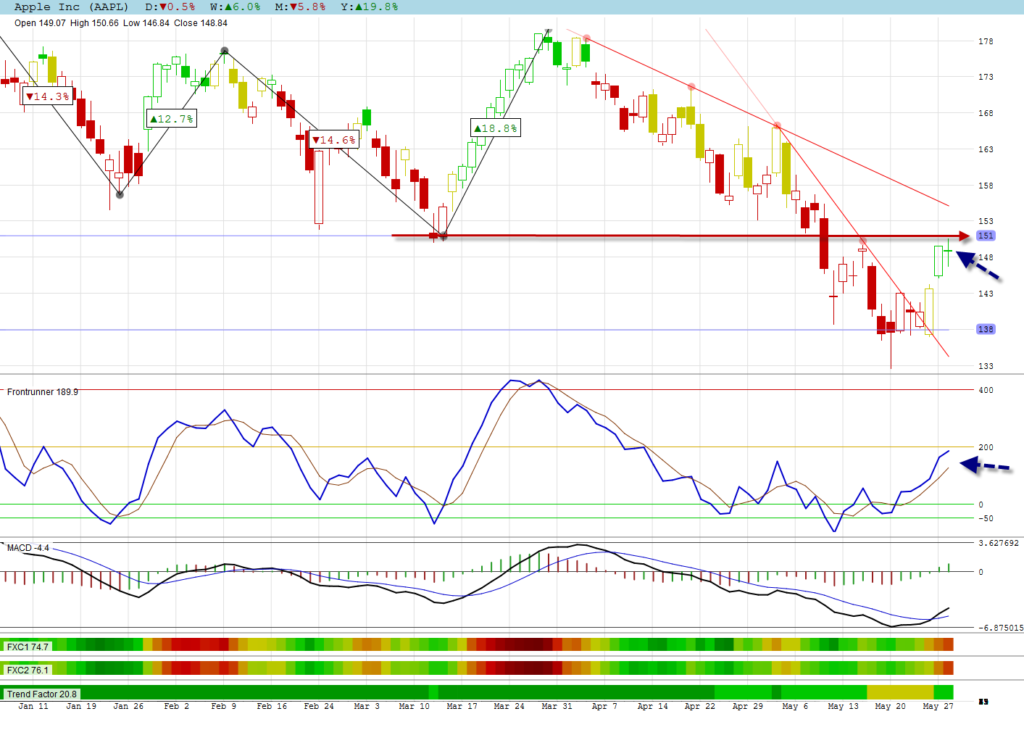 Nike Inc
No hesitation at Nike Inc as it continued the latest positive trend.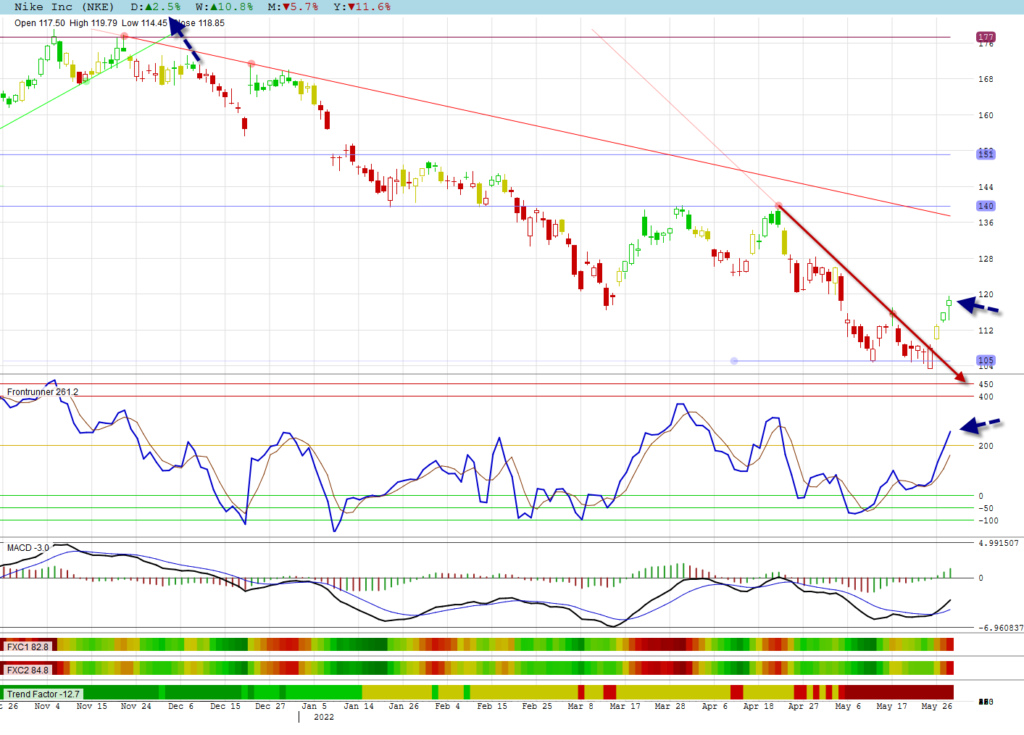 JSE Stocks
Satrix 40 Portfolio
The Satrix 40 Portfolio also hesitated with a no gain for the day. Notice the overbought situation.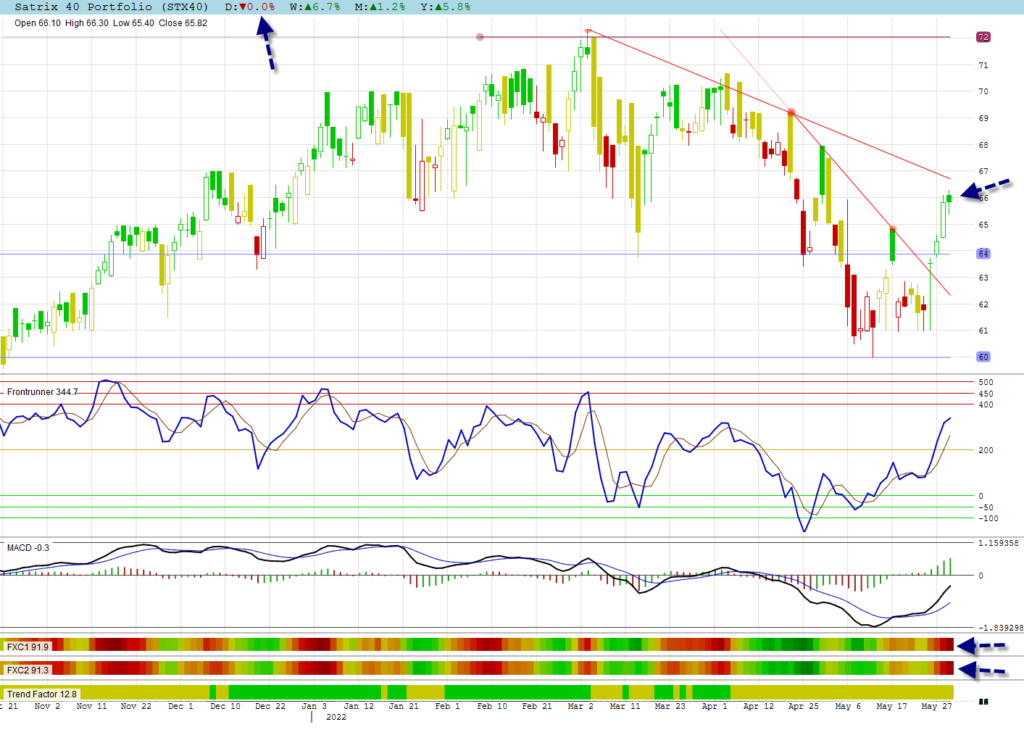 Compagnie Financiere Richemont SA
Compagnie Financiere Richemont SA is also hesitating just below its negative trend line after the recent rally.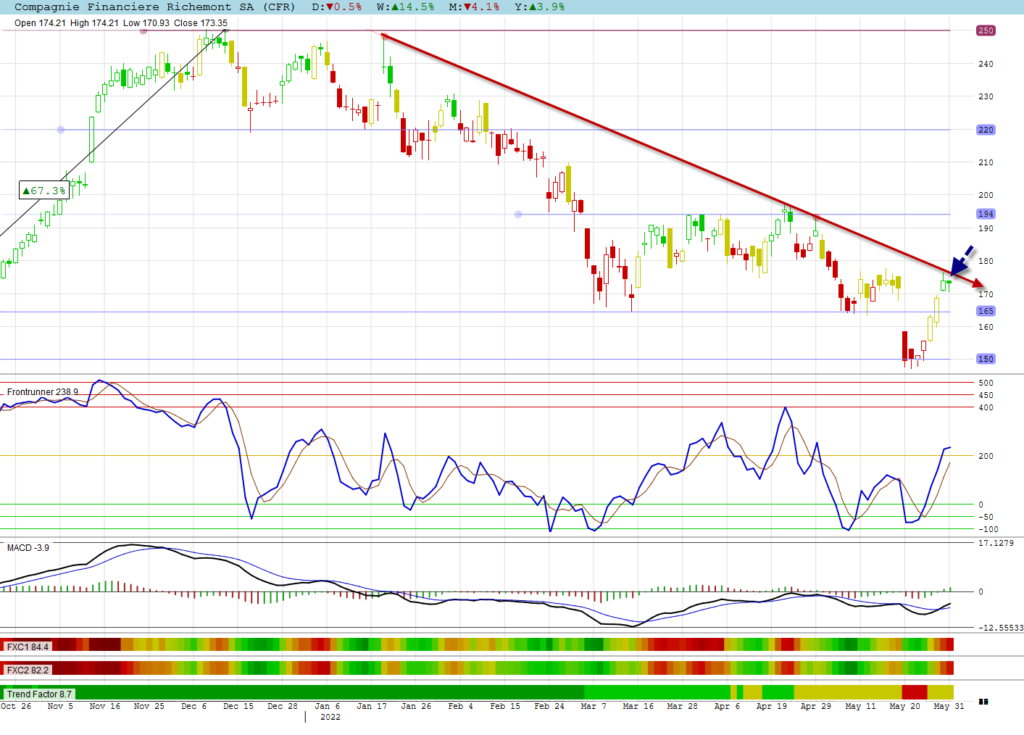 Algomodel Startegies, Education & Features
Click on Education or go to the home page to view education posts.
Frontrunner, Gaps, Trend and Cyclic Indicators are explained in these education posts.
All stock graphs are shown with a Trend Candles Template which is a feature available in Algomodel Signals Pro.
We are currently revisiting all the educational posts and will publish revised versions as they are completed.