Bloomberg:
US-listed Chinese stocks fall on regulatory fines and Covid risks
Nail-biting tech earnings season ahead after Nasdaq rout
Twitter shares sink, with legal battle ahead as Elon Musk walks away
MarketWatch:
Stocks may keep falling as this 'harbinger' points 'hit' to companies' forward profits, warns Morgan Stanley
Nasdaq leads stocks to lower finish as investors weigh restrictions in China, await U.S. inflation data
We might be in for a rough ride as earnings season kicks off?
Global Indexes
S&P 500
The S&P 500 closed on its EMA8 line with the two resistance narrowing the wedge. A break either way is imminent!

DAX
The DAX also closed on its EMA8 line. The last 3 candles are causing the EMA8 line to move sideways without any clear direction.

HANG SENG
The HANG SENG is continuing the path downwards and is currently trading below its 50 day moving average (dark blue), back in all negative territory.

NYSE & NASDAQ Stocks
Twitter Inc
With Musk walking away from Twitter, it first made a breakaway gap downwards and followed it up with another continuation gap. Notice that the yearly drop is 53.3%.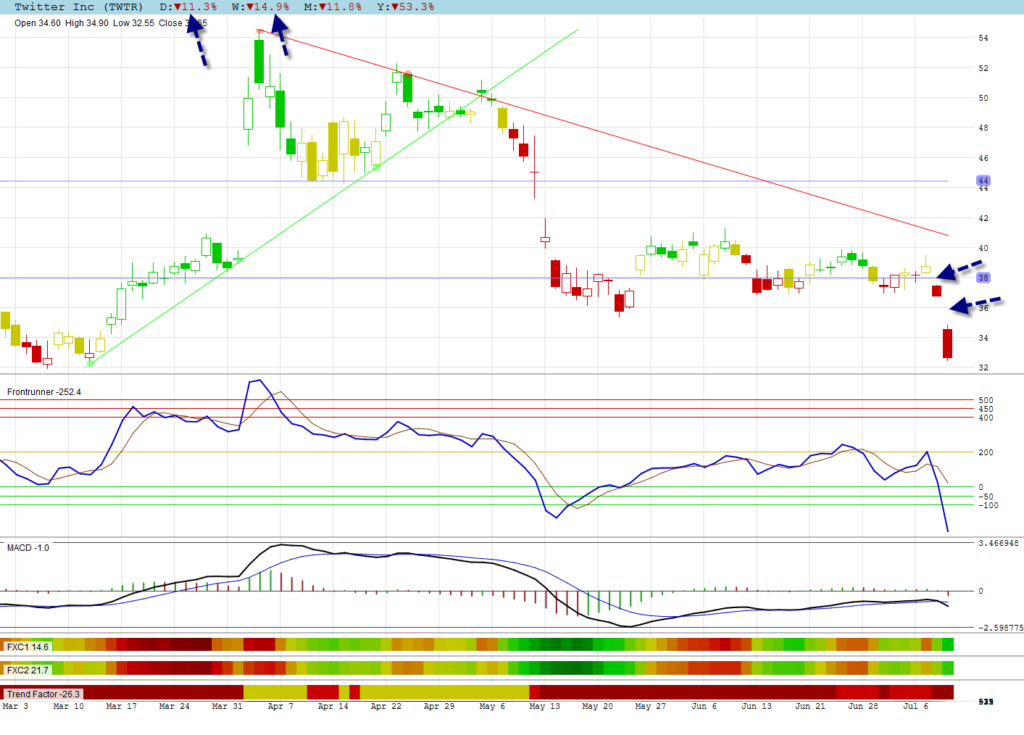 NVIDIA Corporation
NVIDIA is bouncing down from its negative trend line ahead of earnings season.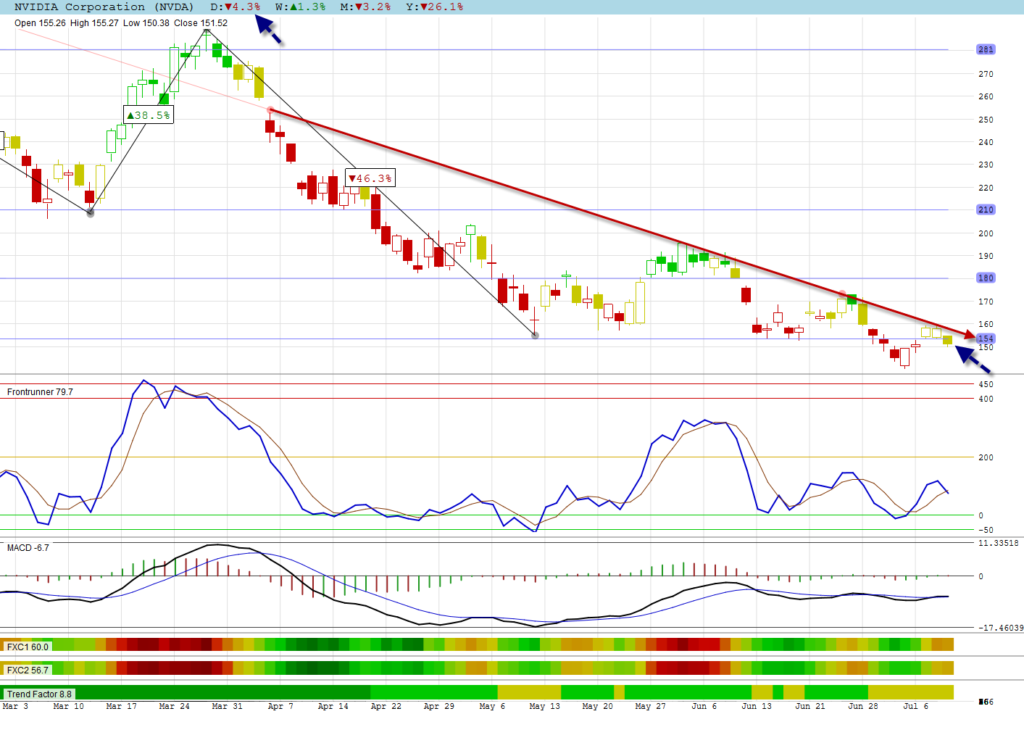 JSE Stocks
Satrix 40 Portfolio
The Satrix 40 Portfolio is still bouncing up and down between two strong resistances causing an overall sideways movement.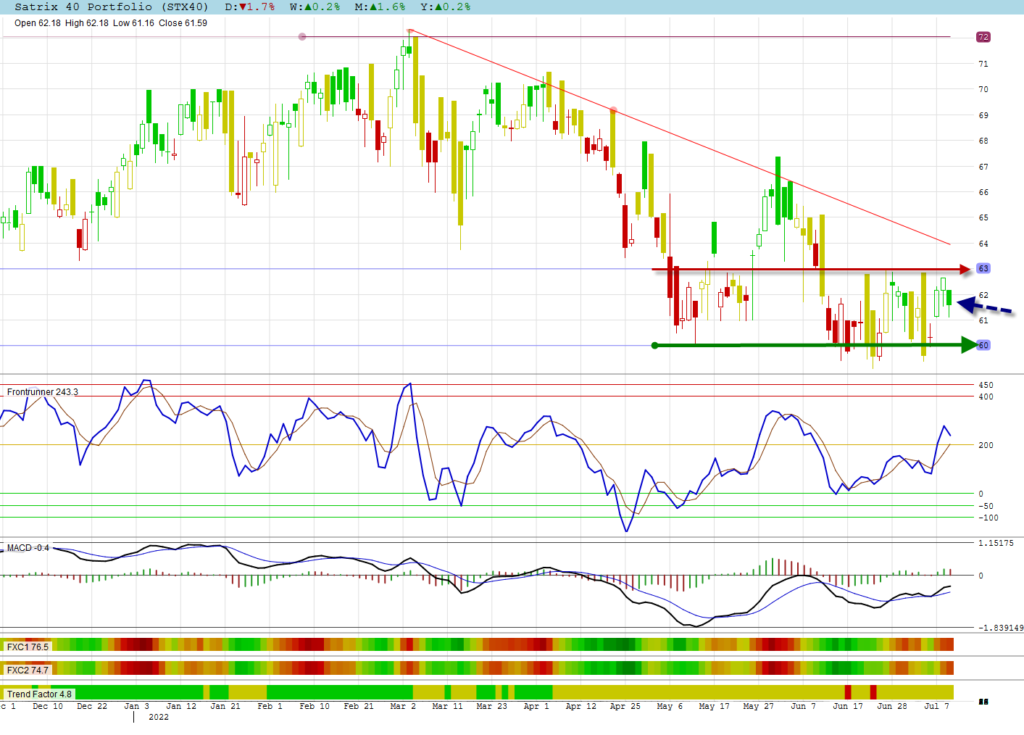 Pick n Pay Stores
Pick n Pay Stores started forming a J-Curve after the recent strong gain. If this formation plays out it could break the R 60 level.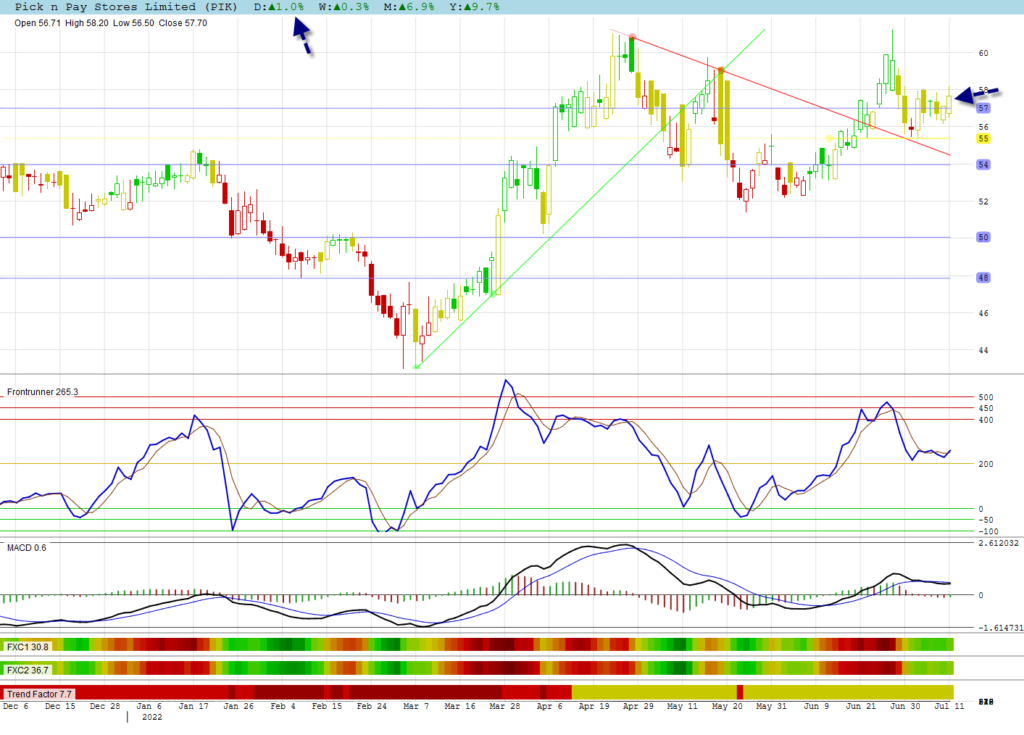 Algomodel Startegies, Education & Features
Click on Education or go to the home page to view education posts.
Frontrunner, Gaps, Trend and Cyclic Indicators are explained in these education posts.
All stock graphs are shown with a Trend Candles Template which is a feature available in Algomodel Signals Pro.