Bloomberg:
China tech stocks enter correction as recent rebound fizzles out
Chinese electric car giant slump fuels speculation on Warren Buffett adjusting holdings
MarketWatch:
Stock market faces big inflation test: There are 'the good , the bad and the ugly' ways it could play out
U.S. inflation is still rising. Can it reach 9%?
Ahead of Wednesday's inflation data, White house highlights 'substantial declines in gas prices'
Brace yourself for a high June inflation reading and how it will effect the markets. Asia and the futures are all positive today.
Global Indexes
S&P 500
The S&P 500 closed below its EMA8 line with its body still touching it. The negative trend line and the 50 day moving average (dark blue) are now trending on top of each other.

DAX
Surprisingly the DAX closed positively and is rather moving sideways than down. The bottom shadow of the candle did close the open window that was created 3 days previously.

HANG SENG
The HANG SENG opened positively and is currently trading on its 50 day moving average.

NYSE & NASDAQ Stocks
ServiceNow Inc
ServiceNow could not break the strong resistances above and took the plunge downwards with a breakaway gap. Its 12.7% drop is the largest recorded drop for the day on the S&P 500.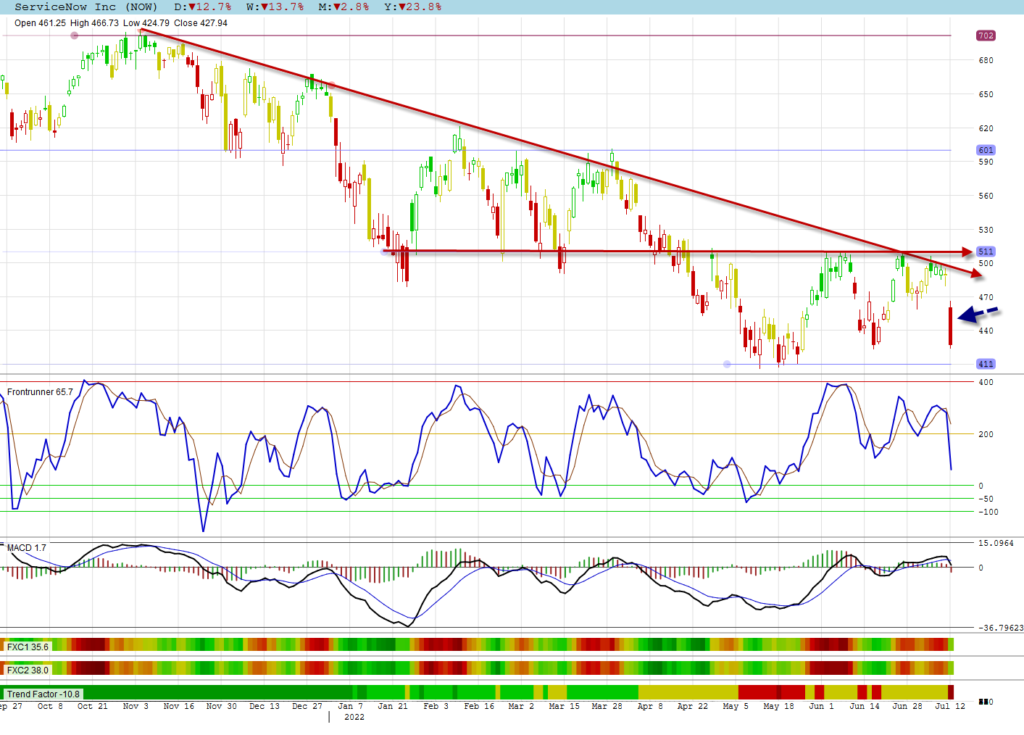 Apple Inc
Apple is undecided about direction with its long-legged doji.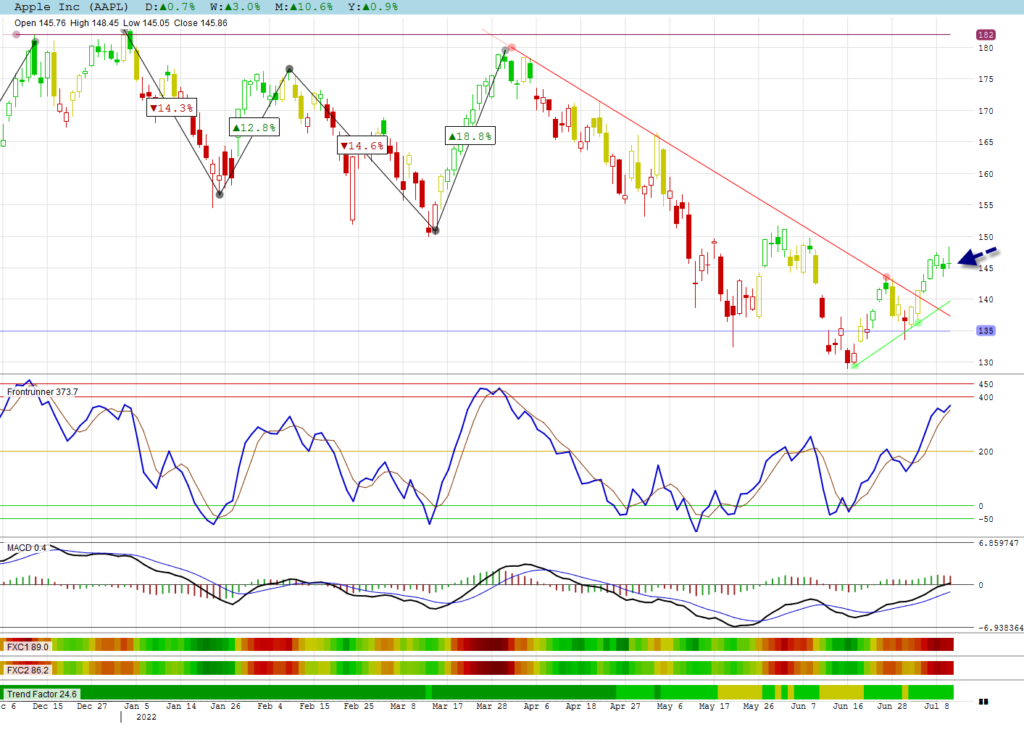 JSE Stocks
Satrix 40 Portfolio
The Satrix 40 Portfolio started the day all negative by nearly touching the bottom support of its sideways movement. It then managed to climb to close in the middle of the sideways movement.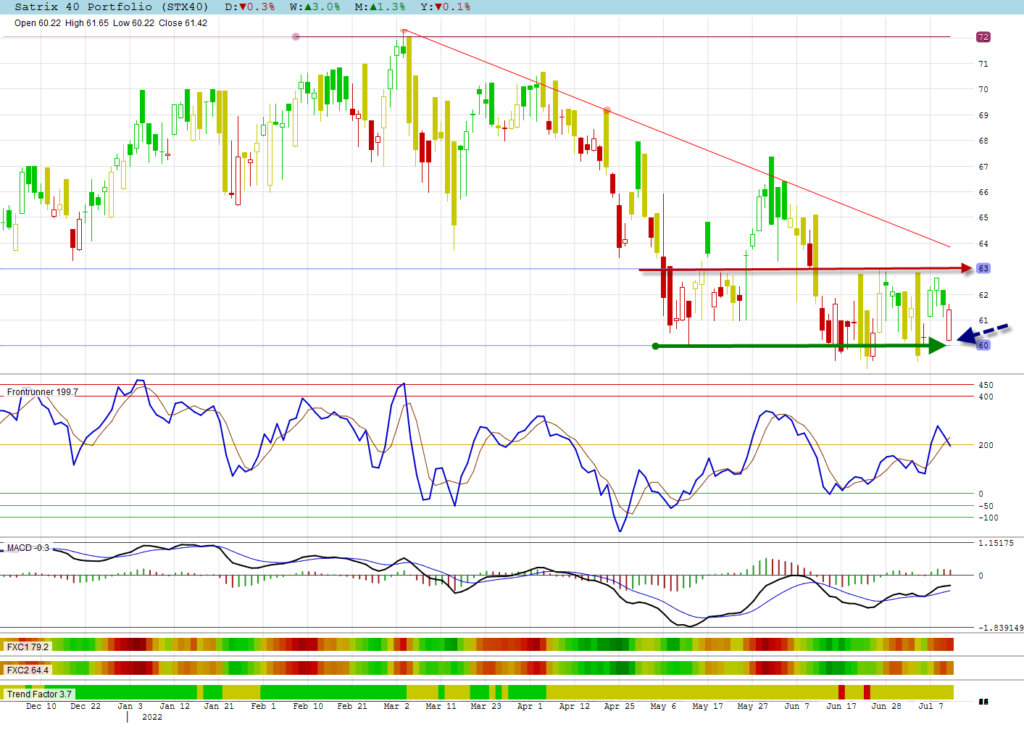 Barloworld Limited
The support of Barloworld is getting stronger and stronger with it is 5 week sideways movement on it. Is it building a launching platform?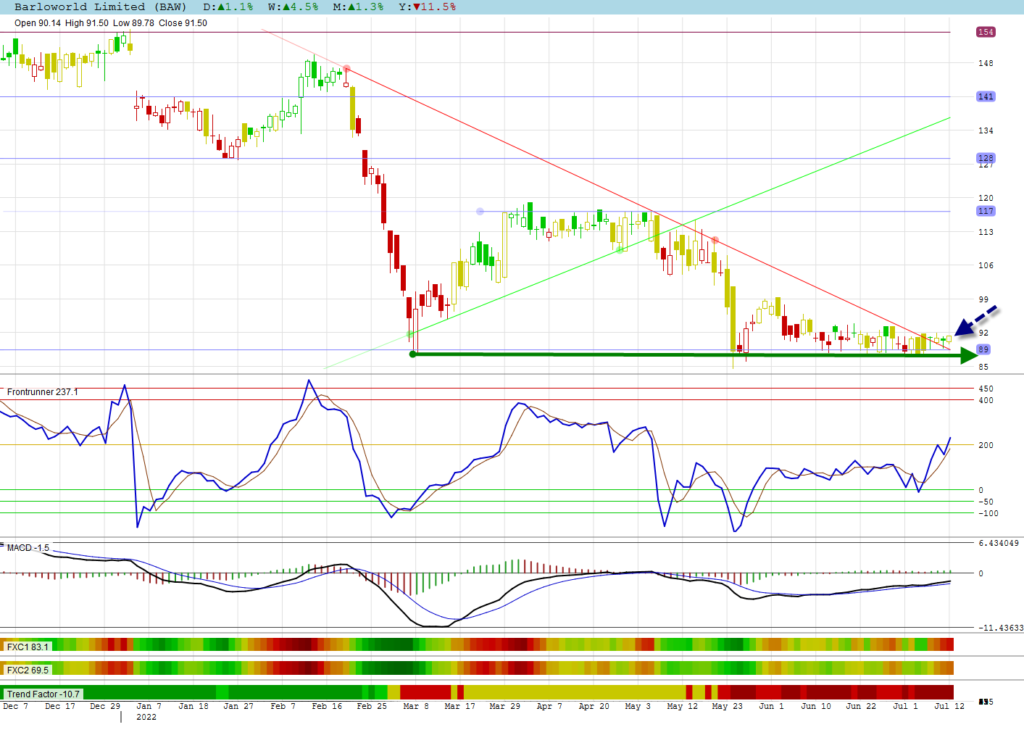 Algomodel Startegies, Education & Features
Click on Education or go to the home page to view education posts.
Frontrunner, Gaps, Trend and Cyclic Indicators are explained in these education posts.
All stock graphs are shown with a Trend Candles Template which is a feature available in Algomodel Signals Pro.