Bloomberg:
JPMorgan says Bitcoin cost of production may be down to $13,000
European stocks drop as U.S. inflation soars, Euro reaches parity
MarketWatch:
Is the U.S. headed for recession? 58% of Americans think we're in one right now, poll says
U.S. stocks tumble for 4th day in a row on hotter-than-expected inflation report
Inflation is pushing the stock markets further down to sideways. A few sideways movements are shown below.
Global Indexes
S&P 500
The S&P 500 remains in all negative territory below all resistances above.

DAX
Similarly for the DAX that looks a little better with its sideways movement. Notice the hammer candle!

HANG SENG
Similarly for the HANG SENG that is trading with doji in all negative territory.

NYSE & NASDAQ Stocks
Tesla Inc
Tesla is in the center of its sideways channel.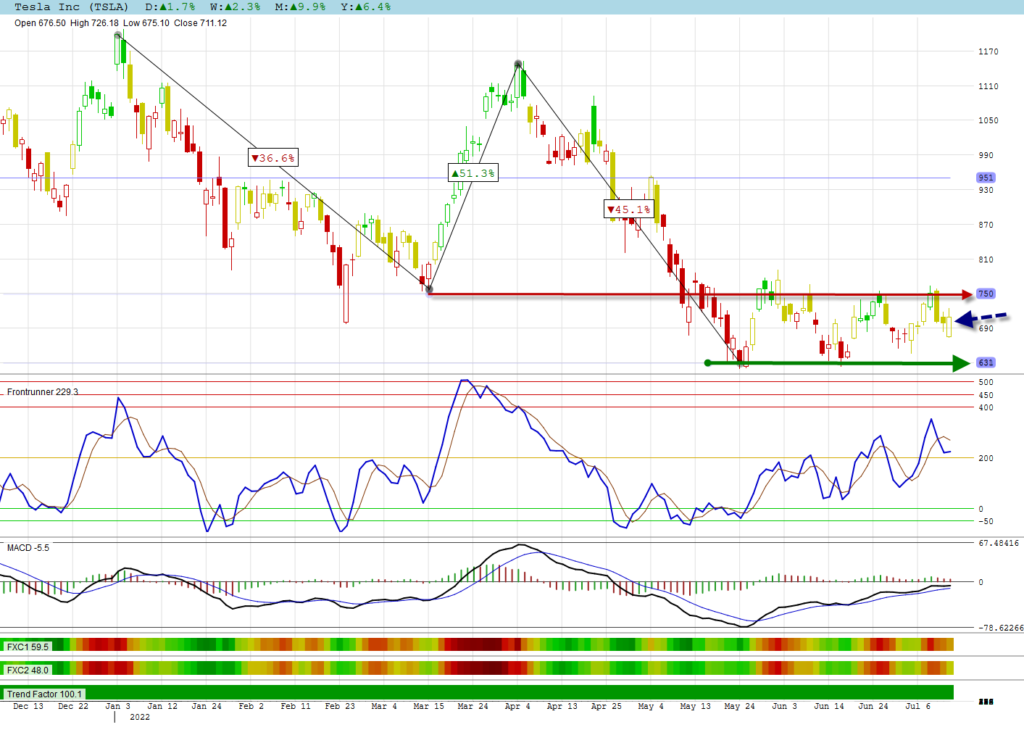 Devon Energy Corp
Devon Energy Corp is also starting to move sideways on strong support.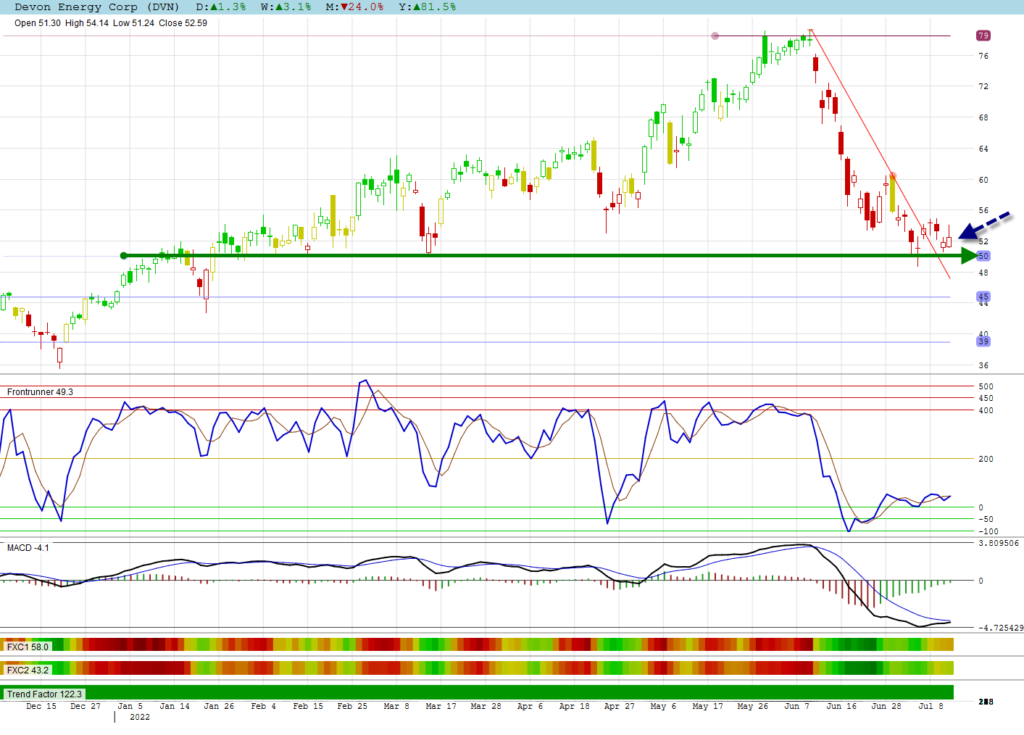 JSE Stocks
Satrix 40 Portfolio
The Satrix 40 Portfolio also remains in its sideways channel and touched the bottom support again.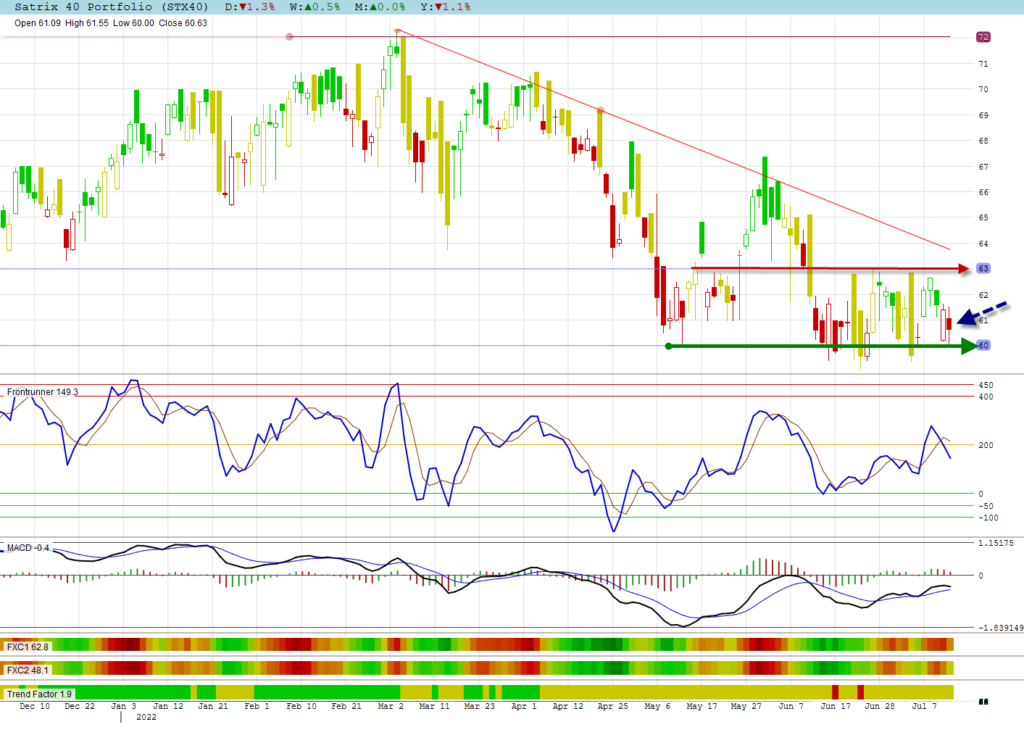 Vodacom Group Ltd
Another sideways movement for Vodacom. It bounced down from the top resistance of the channel.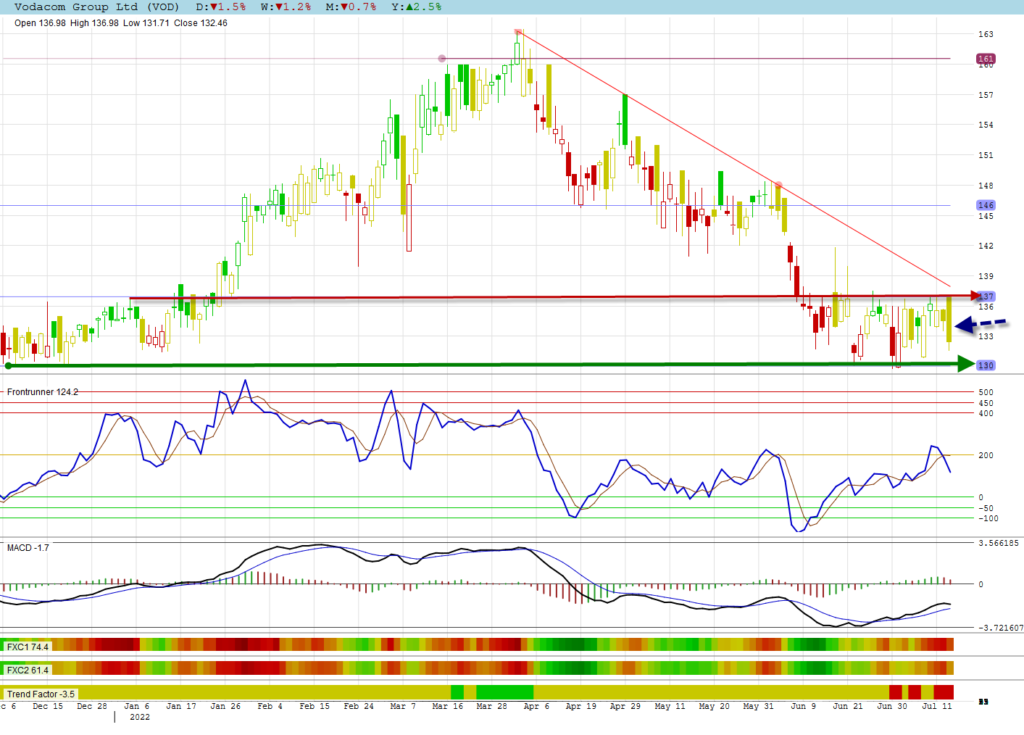 Algomodel Startegies, Education & Features
Click on Education or go to the home page to view education posts.
Frontrunner, Gaps, Trend and Cyclic Indicators are explained in these education posts.
All stock graphs are shown with a Trend Candles Template which is a feature available in Algomodel Signals Pro.