Bloomberg:
A $1.9 trillion options expiration is crucial moment for stock hedgers
Bearish Tesla bet is among first single-stock ETFs to hit US
MarketWatch:
Bank of America slashes S&P 500 targets to 'lowest on the Street' after recession forecast
Markets are now pricing in 100% risk of a U.S. recession before year's end: Deutsche Bank
China's economy shows more signs of recovery in June
Global Markets remain bearish. Be aware that when news are at it worst …. a turn is around the corner?
Global Indexes
S&P 500
The S&P 500 remains in all negative territory with the futures positive?

DAX
The DAX gave up its sideways movement and followed the U.S. downwards.

HANG SENG
Similarly the HANG SENG is also following the U.S. lower. Notice that it is moving into extreme oversold territory.

NYSE & NASDAQ Stocks
Apple Inc
Apple is ignoring all the negative news and continued its positive trend after a small J-curve.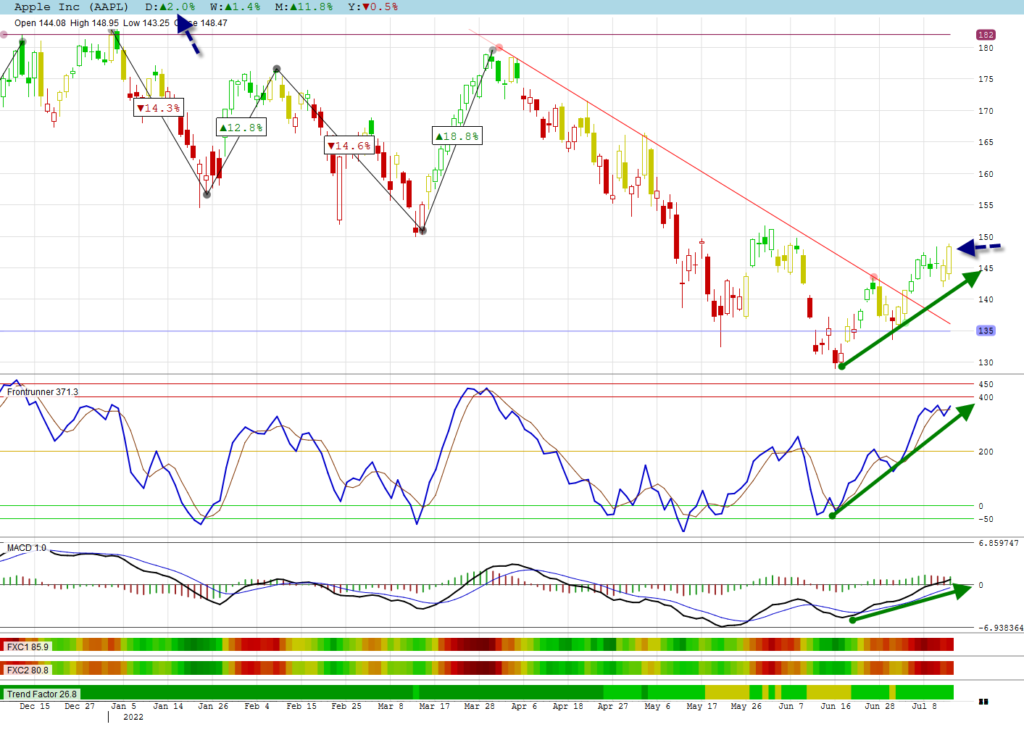 Shopify Inc
Shopify is busy building a strong support. When a share price is so low, small movements in price is actually a high % as the 4.6% drop shows.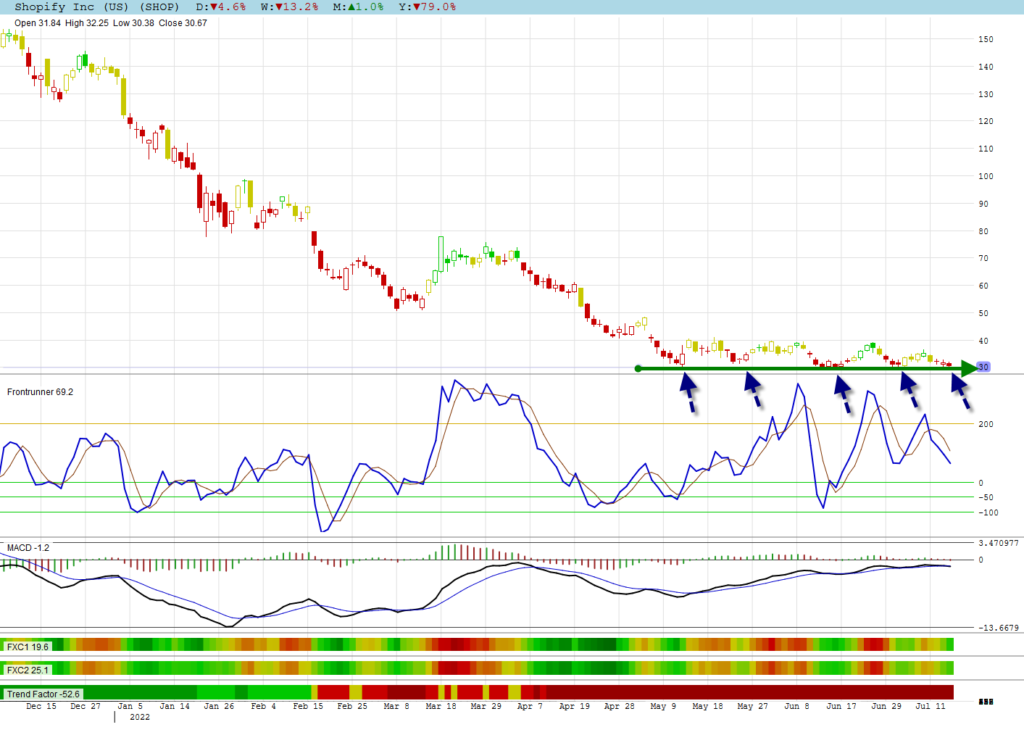 JSE Stocks
Satrix 40 Portfolio
Another extreme volatile day for the Satrix 40 Portfolio closing at the bottom level.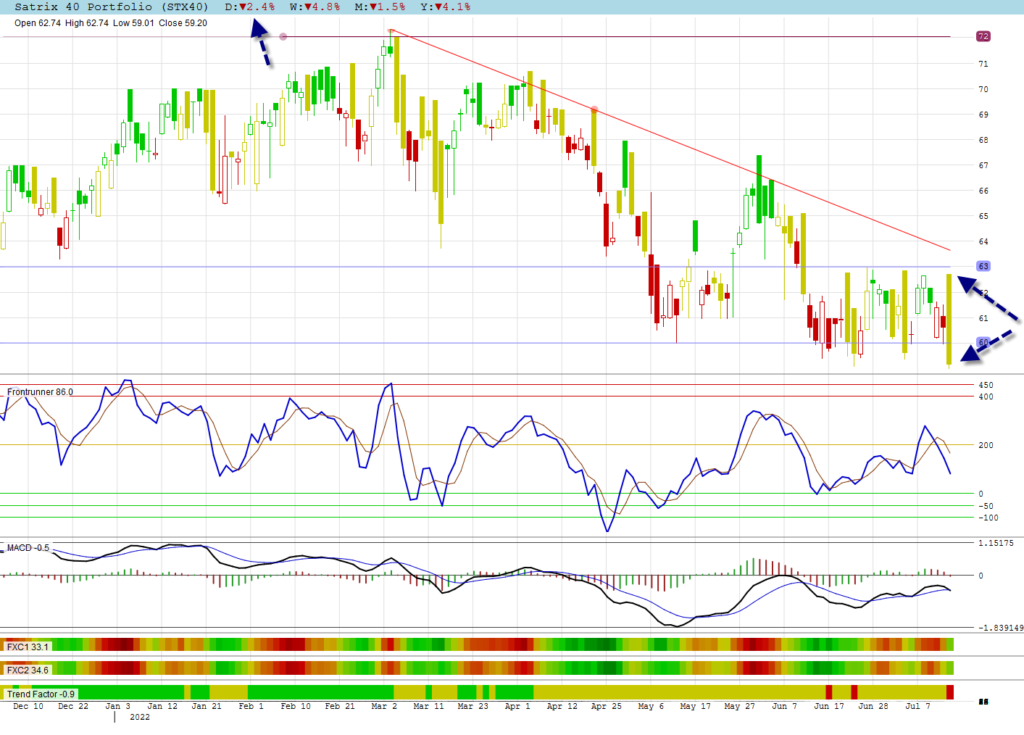 PPC Ltd
The high % move is also noticeable for PPC. After the engulfing bear candle it made a 12.5% drop on its low value price.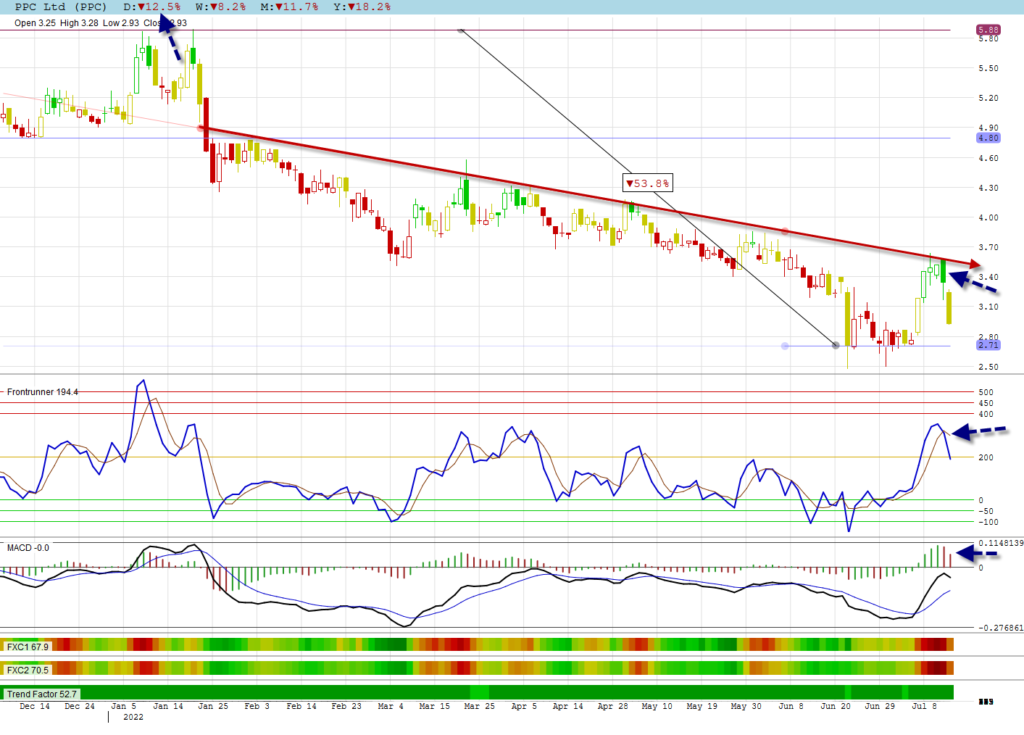 Algomodel Startegies, Education & Features
Click on Education or go to the home page to view education posts.
Frontrunner, Gaps, Trend and Cyclic Indicators are explained in these education posts.
All stock graphs are shown with a Trend Candles Template which is a feature available in Algomodel Signals Pro.