Bloomberg:
Banks stocks rally by most in 18 months on Citi's blowout quarter.
Alibaba leads drop in China tech shares as regulatory fears grow.
Starbucks weighs selling its UK operations, Times reports.
MarketWatch:
Dow jumps 650 points as stocks close sharply higher after stronger-than-expected-sales report, surge in Wall Street bank shares.
BARRON'S: Don't get your hopes up. Stocks are still in a bear market.
yahoo! finance:
Alphabet stock will undergo a 20-for-1 stock split on July 18.
Bitcoin might fall to $13,000. Miners could be to blame.
If you run Spotlight on the S&P 500 you will find a host of breakaway gap stocks!
Global Indexes
S&P 500
The S&P 500 made a breakaway gap after the hammer candle to break its EMA8 line resistance.

NASDAQ
The NASDAQ closed just below its 50 day moving average. lf it can break this resistance today, it will be the first time in 14 weeks that it will be above this average in more positive territory.

DAX
After touching bottom support again, the DAX made a very bullish candle to break its EMA8 line.

HANG SENG
The HANG SENG is also showing signs of a turn with a hammer candle in oversold territory and the MACD making a green bar.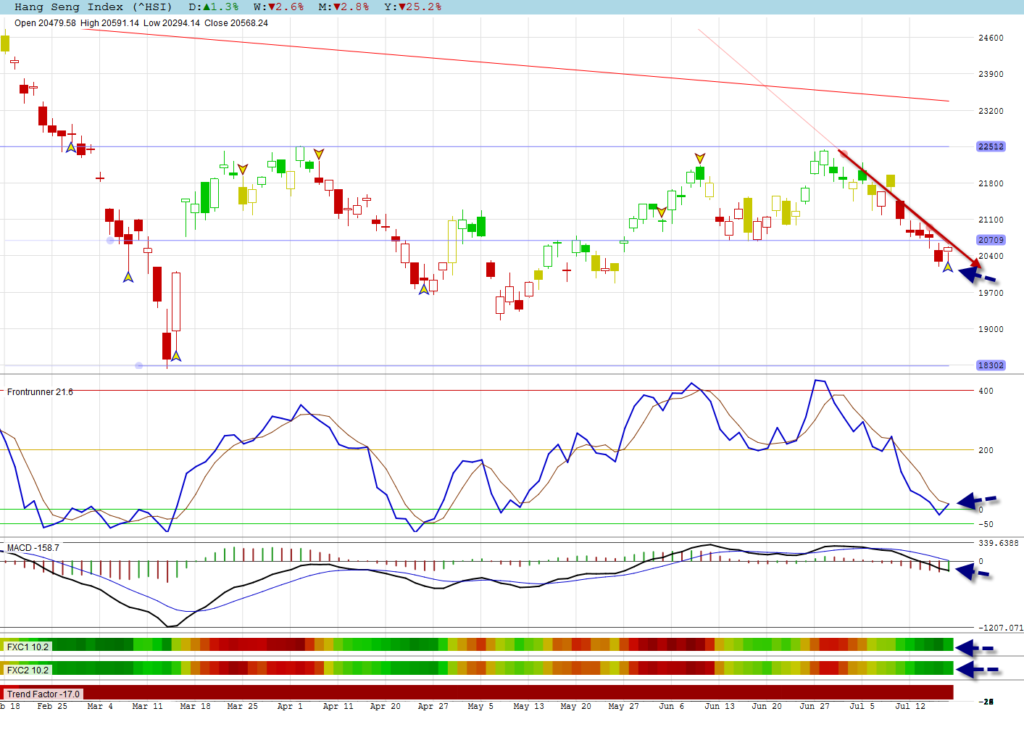 NYSE & NASDAQ Stocks
Bank of America
Bank of America made a 5 leg correction before the breakaway gap. Notice the past 6 candles: 1 doji, 2 inverted hammer, 3 hammer, 4 exhaustion gap, 5 doji, 6 breakaway gap. It only needs to break the negative trend line it is touching!
EOG Resources Inc
EOG Resources also announced its bottom with hammer candle, exhaustion gap with divergence. It also closed just below its negative trend line.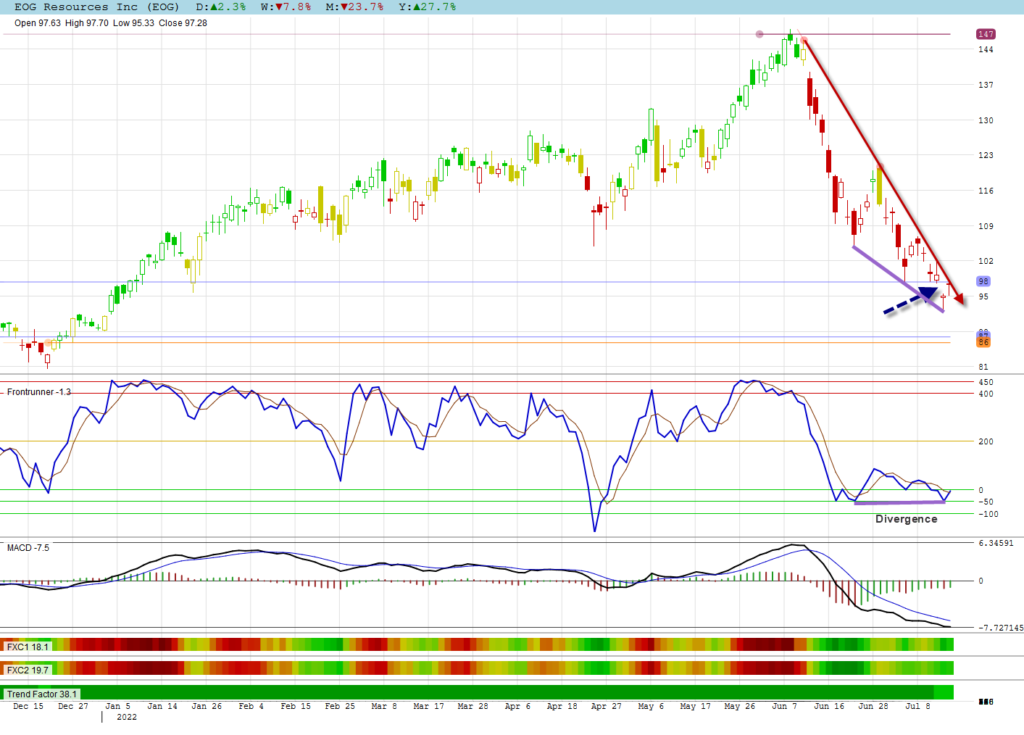 JSE Stocks
Vodacom Group Ltd
Vodacom Group ignited all engines to blast through resistance above.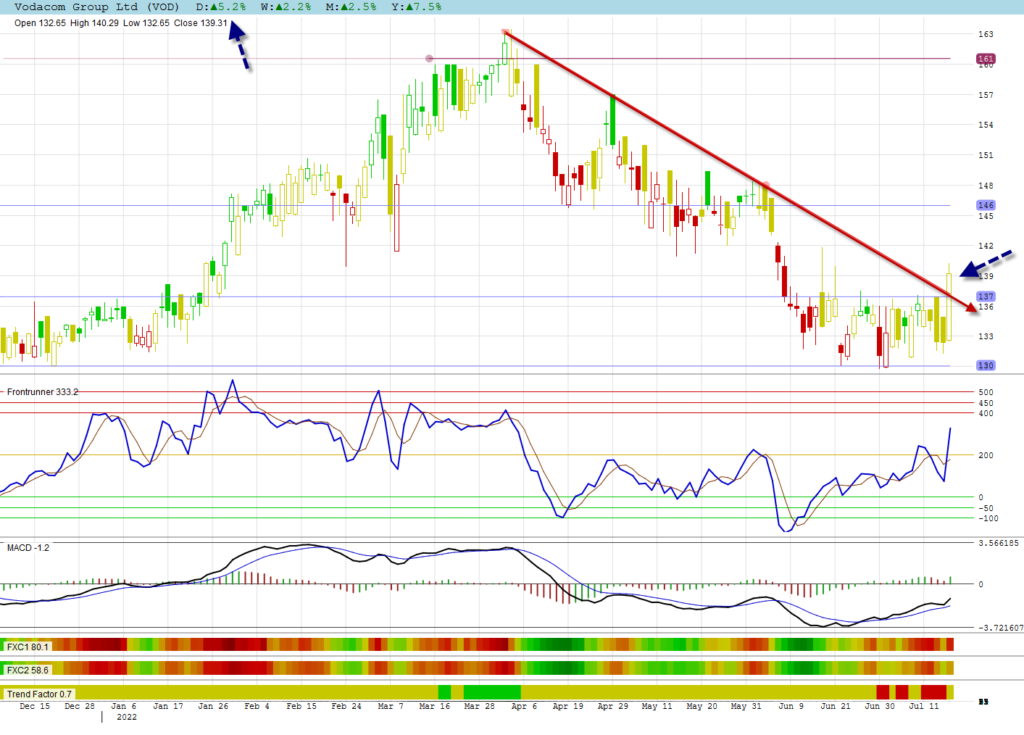 Investec plc
Investec also blasted off strong support at R82. Notice that the MACD is also breaking up and that we had divergence in place.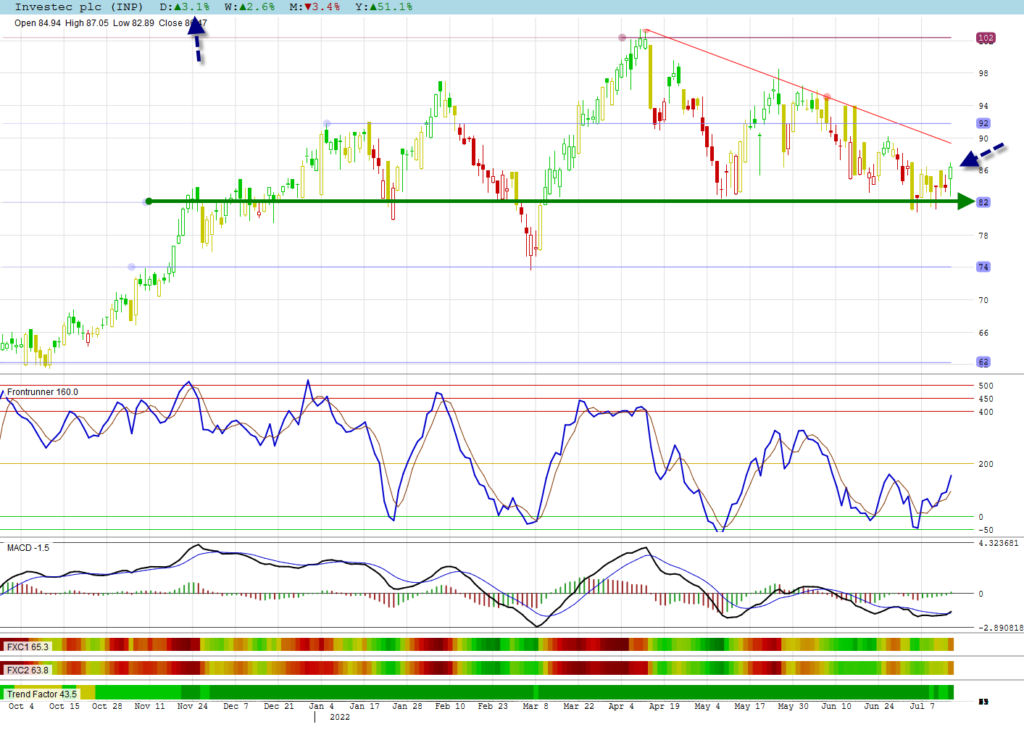 Algomodel Startegies, Education & Features
Click on Education or go to the home page to view education posts.
Frontrunner, Gaps, Trend and Cyclic Indicators are explained in these education posts.
All stock graphs are shown with a Trend Candles Template which is a feature available in Algomodel Signals Pro.