Bloomberg:
Stock optimism evaporates with Apple hiring plans
Morgan Stanley, Goldman say stocks have yet to find a bottom
Goldman says it's premature to dismiss inflation fears
MarketWatch:
Dow books biggest drop in more than two weeks after report about Apple's plans to slow hiring spending
Analyst who called summer stock-market bounce now sees more S&P500 upside
Just as fast as the bounce came, it evaporated? You can expect a lot of volatility at this bear market turn.
Global Indexes
S&P 500
The S&P 500 stalled at 2 resistance lines and closed on the EMA8 line.

DAX
Although the DAX made a positive move, it is also hesitant at a resistance level.

HANG SENG
The HANG SENG is also hesitant below its EMA8 line.

NYSE & NASDAQ Stocks
Apple Inc
Apple was the cause of the stalling in the U.S. Notice that it happened at a strong resistance in overbought territory. It first made a doji against resistance and followed it up with a engulfing bear candle.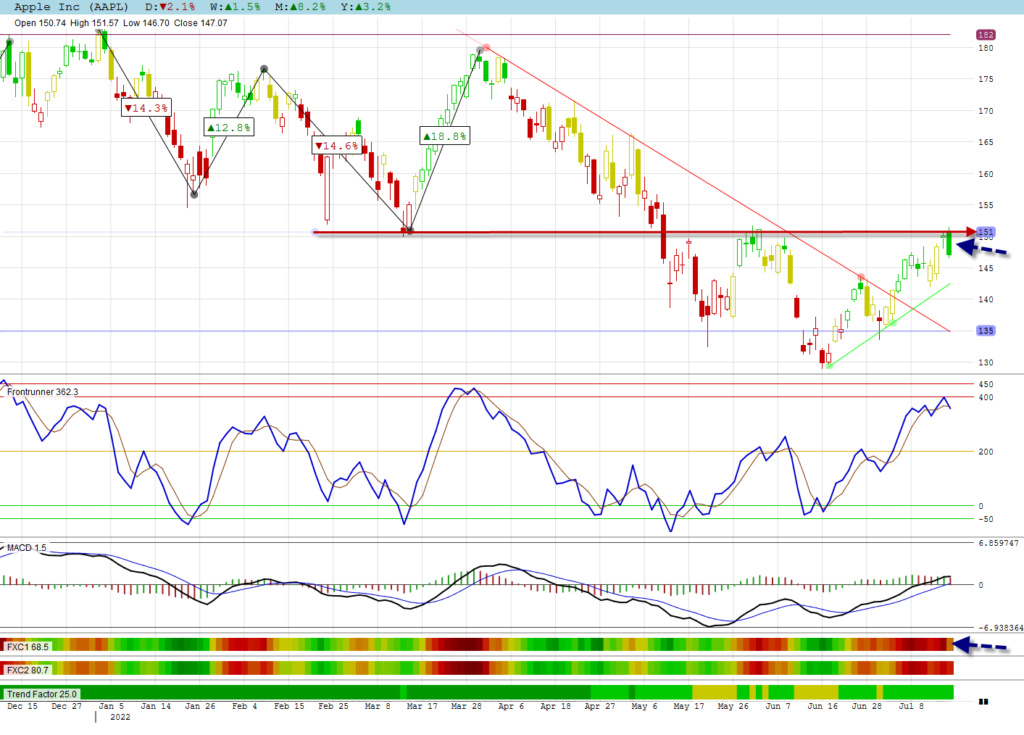 Devon Energy Corp
Although quite a few shares stalled, we also had some more breakaway gaps. Devon Energy made a breakaway gap after turning with divergence.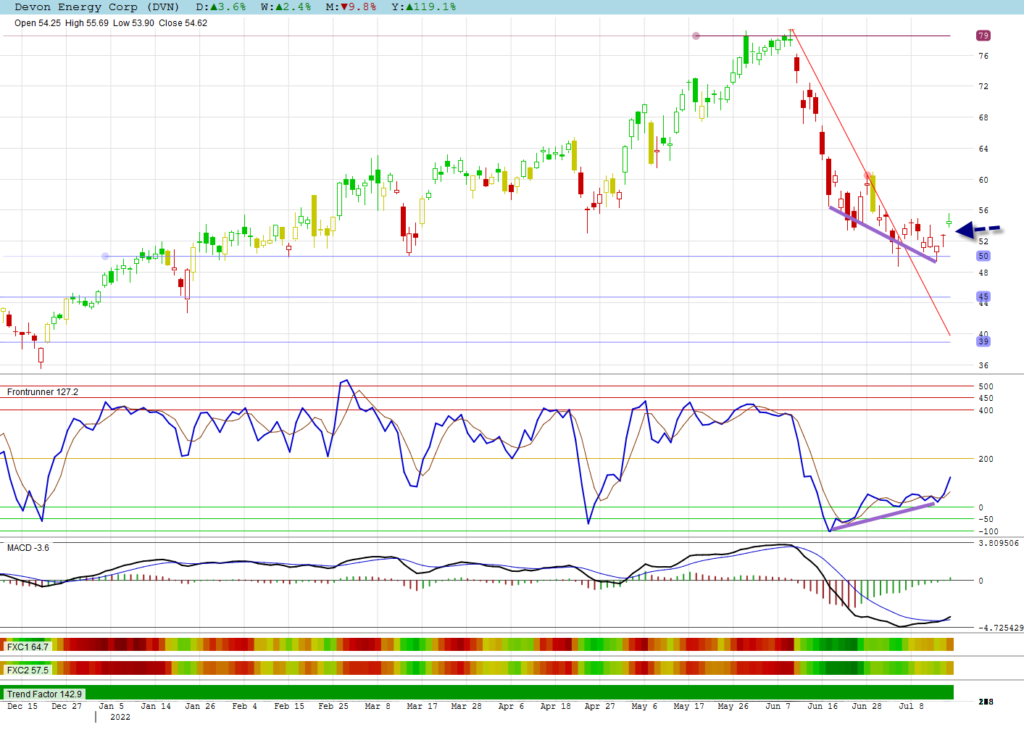 JSE Stocks
Exxaro Resources Ltd
Exxaro Resources made the strongest move on the JSE and closed just below its negative trend line. We had a level 3 divergence at the turn.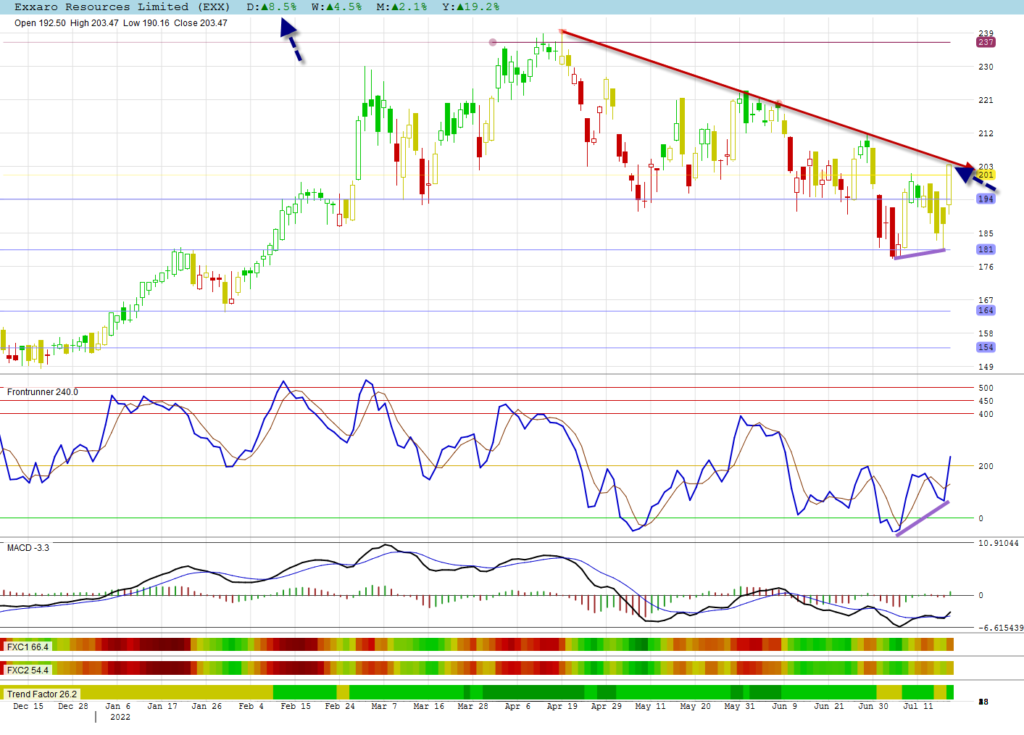 Anglo American plc
Anglo American came back to touch its negative break line again and then made a breakaway gap yesterday.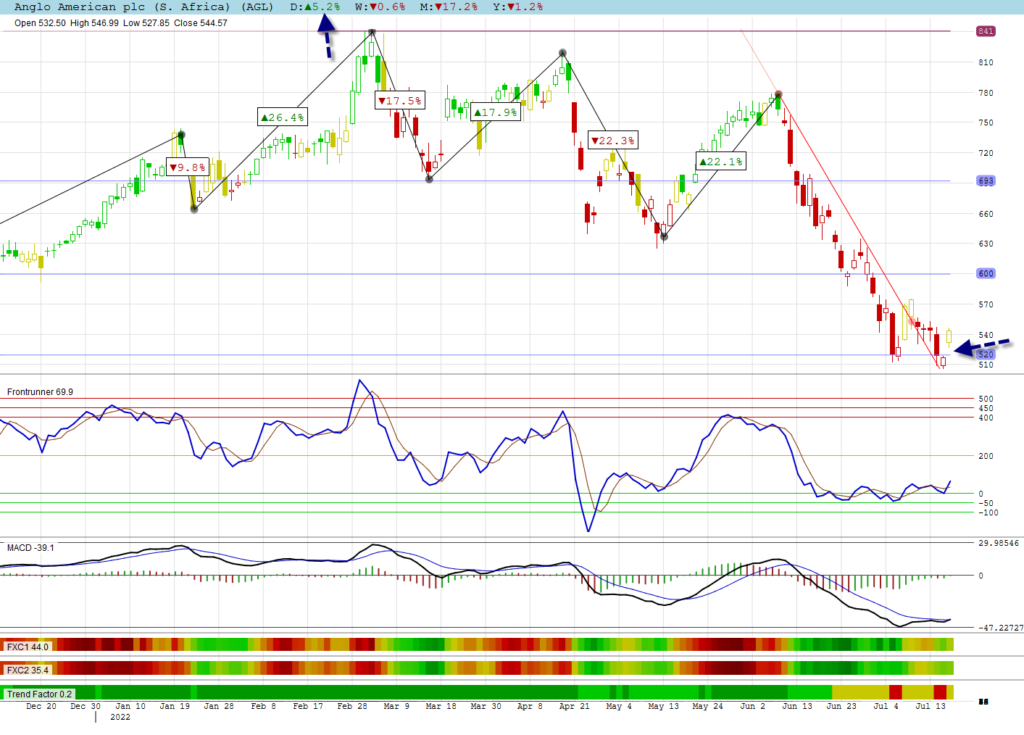 Algomodel Startegies, Education & Features
Click on Education or go to the home page to view education posts.
Frontrunner, Gaps, Trend and Cyclic Indicators are explained in these education posts.
All stock graphs are shown with a Trend Candles Template which is a feature available in Algomodel Signals Pro.