Bloomberg:
S&P 500 struts stuff with best day in three weeks
Netflix turns to ads to free itself from 'Value Trap'
MarketWatch:
Netflix has a different pitch for Wall Street, as subscribers growth hits a wall
Tesla's model Y is the hottest used car in the U.S. right now
The Apple scare only lasted one day before stocks resumed the current bull run. Important resistances are broken. In hindsight everyone will show where the turn was, but we use Frontrunner divergence for a turn when it happens.
Global Indexes
S&P 500
The S&P 500 boosted past 2 resistance lines and its 50 day moving average to close in new positive territory.

DAX
The DAX closed its open window (breakaway gap) and then made a very large engulfing bull candle.

HANG SENG
The HANG SENG made a breakaway gap to break its negative trend line and EMA8 lines. It is currently busy breaking its 50 day moving average. Notice where the power signal was given.

NYSE & NASDAQ Stocks
Goldman Sachs Group Inc
Goldman Sachs made a breakaway and continuation gaps before it broke its negative trend line. Notice how divergence signaled the bottom!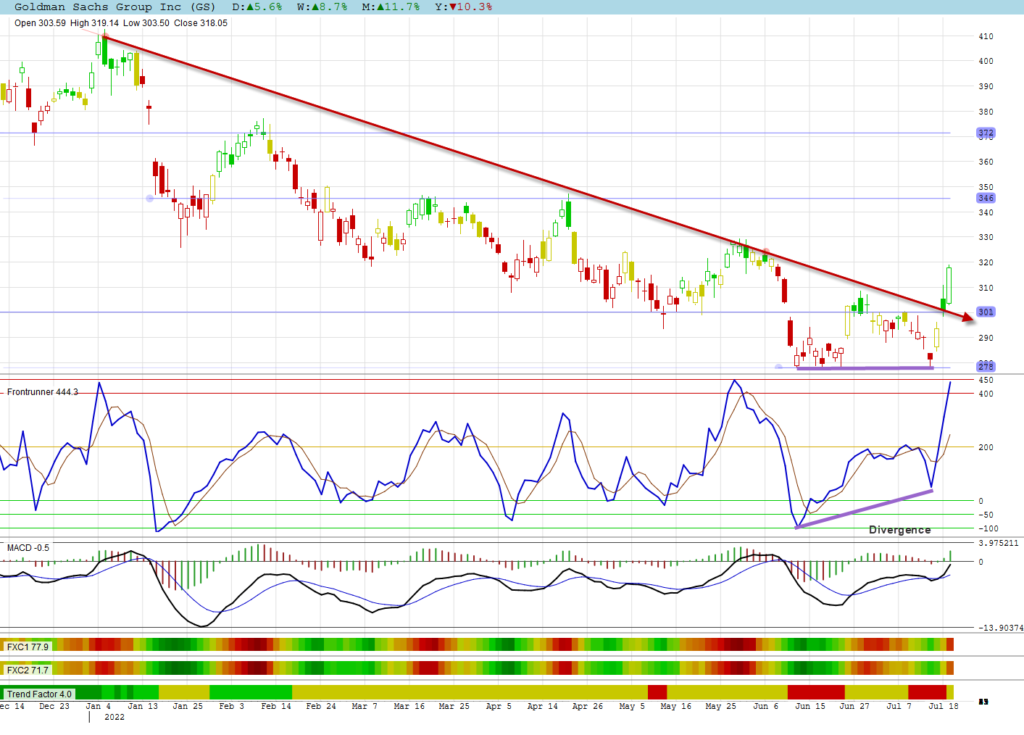 Deere Company
Another stock, one of many, that broke its negative trend is Deere Company. Notice the hesitation candle at the trend line the previous day.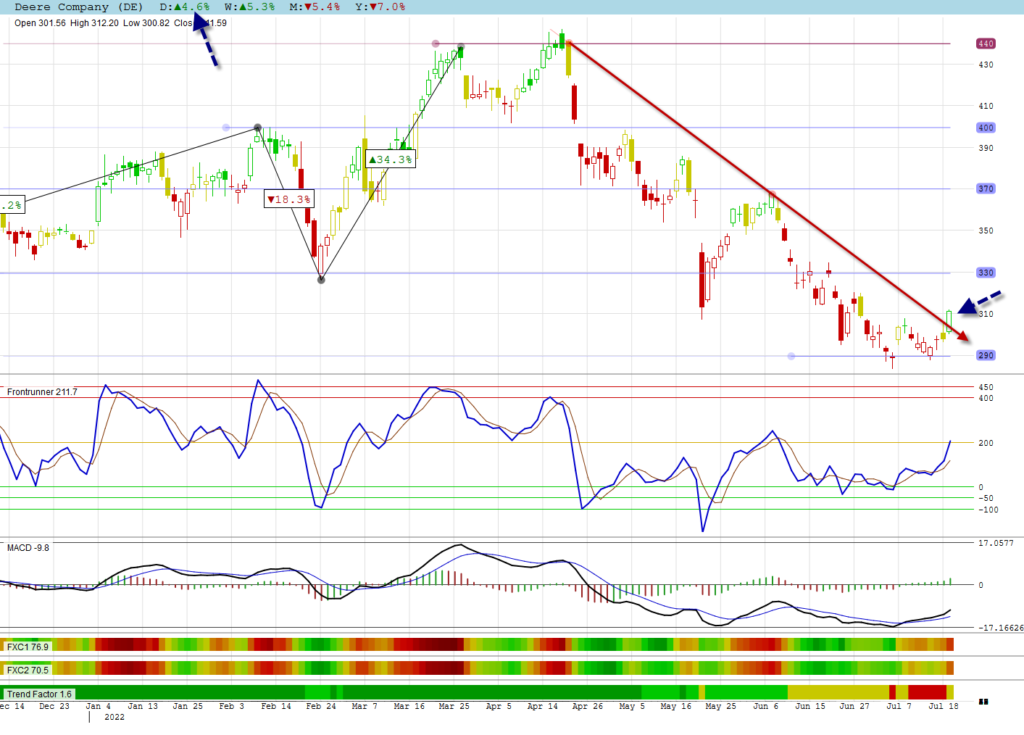 JSE Stocks
Compagnie Financiere Richemont SA
Richemont also blasted past resistance and is already well on its way with its bull trend. Do you see the divergence at the turn? (I did not mark it)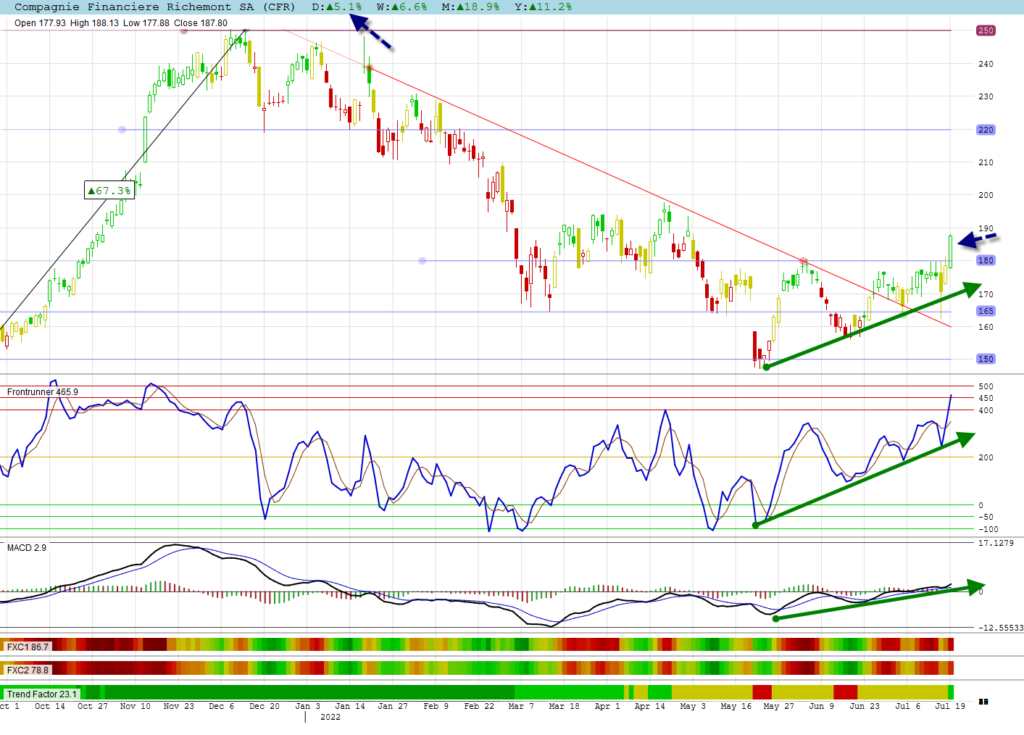 Investec plc
After the breakaway gap, Investec is also busy breaking its negative trend line.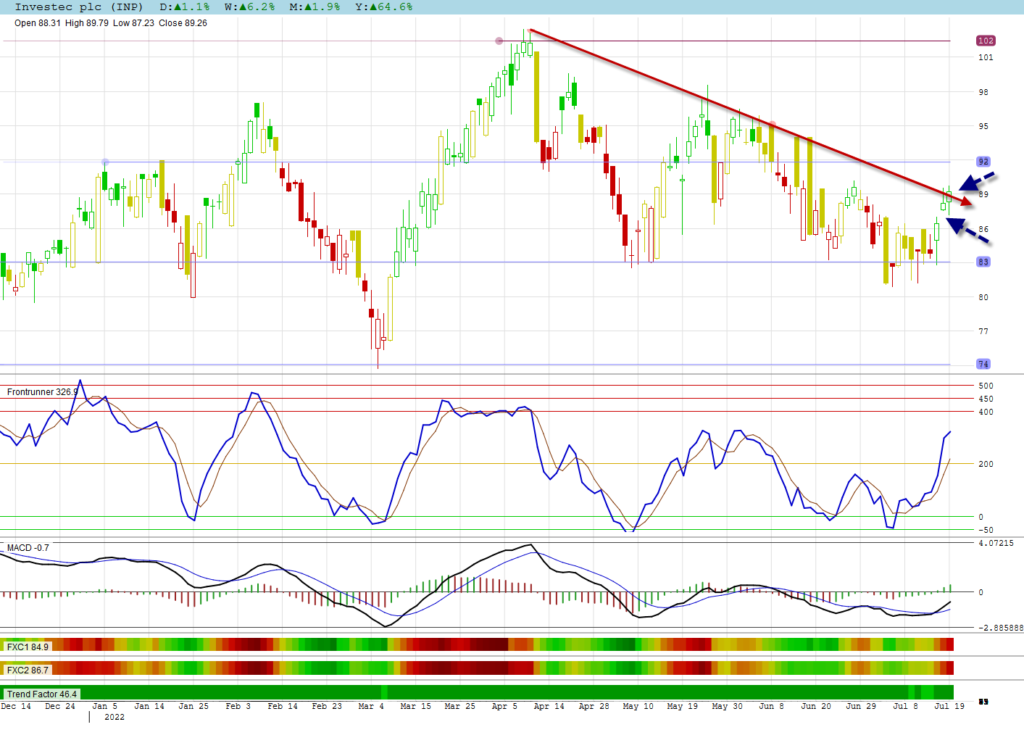 Algomodel Startegies, Education & Features
Click on Education or go to the home page to view education posts.
Frontrunner, Gaps, Trend and Cyclic Indicators are explained in these education posts.
All stock graphs are shown with a Trend Candles Template which is a feature available in Algomodel Signals Pro.