Bloomberg:
Netflix's new hit stokes K-drama maker's stock with 82% rally
MarketWatch:
Tesla's margins shrink despite 'embarrassing' price increases, putting Elon Musk in a tough spot
After Tesla sold most of its bitcoin, Elon Musk says he is open to buying more, though 'cryptocurrency is a side show'
Japan's exports jump 19.4% in June; 16th straight month of gains
The U.S. closed positive while Asia is all negative today with only the Nikkei holding its strong move.
Global Indexes
S&P 500
The last candle of the S&P 500 is now sitting on its 50 day moving average. Can it stay above the average?

DAX
The DAX is hesitating just below its 50 day moving average.

HANG SENG
After only touching its 50 day moving average and closing on its EMA8 line yesterday, the HANG SENG broke down from these resistances today. The breakaway gap downwards puts it in all negative territory again.

NYSE & NASDAQ Stocks
Netflix Inc
Although Netflix is making strong moves from a low base, it has a open window (gap) above that will act as resistance. Notice that its total drop was 75.9%. The Trend Factor is still strong negative with a value of -52.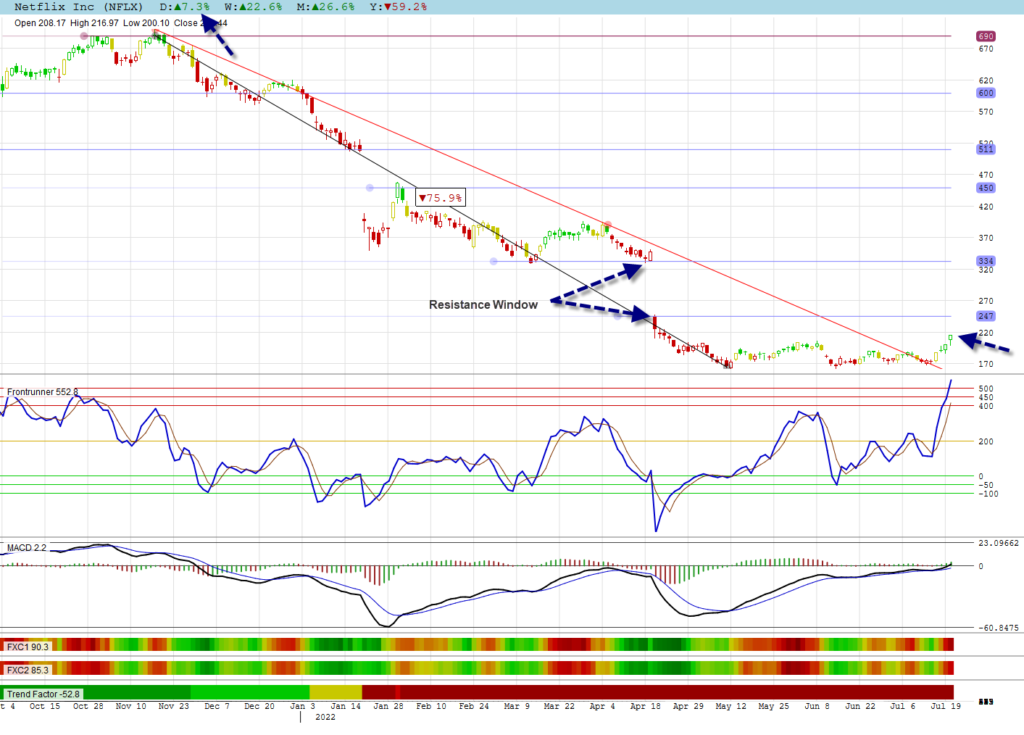 NVIDIA Corporation
NVIDIA is also bouncing from a low base to give high % moves.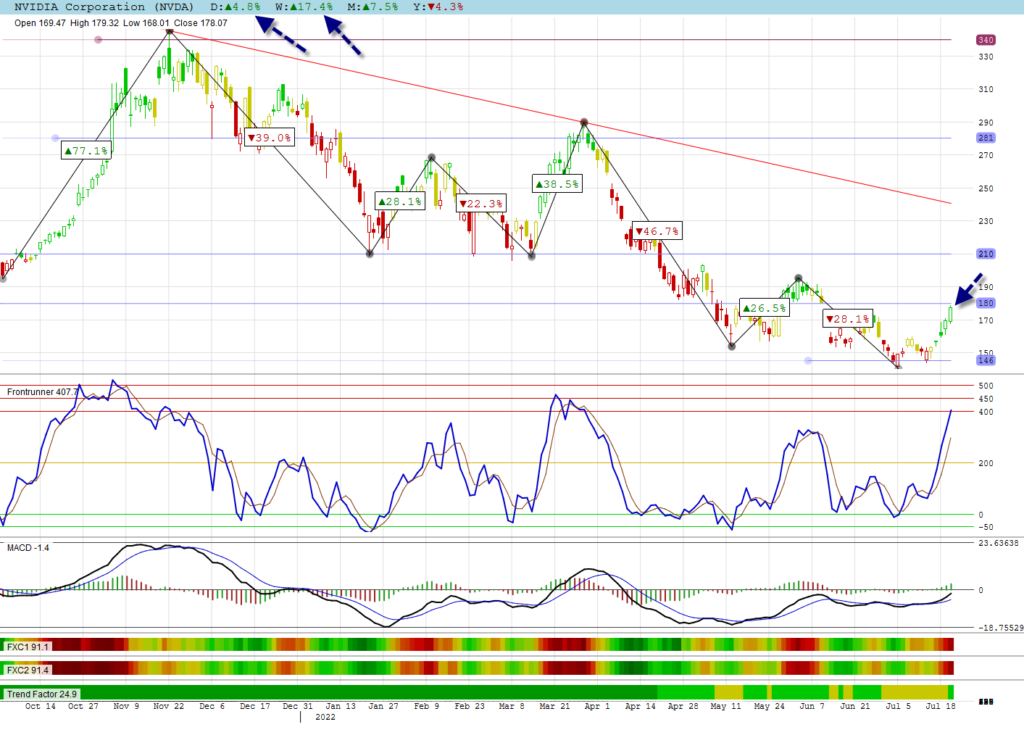 JSE Stocks
Dis-Chem Pharmacies
Dis-Chem Pharmacies only hesitated one day after breaking its negative trend line before continuing its strong move.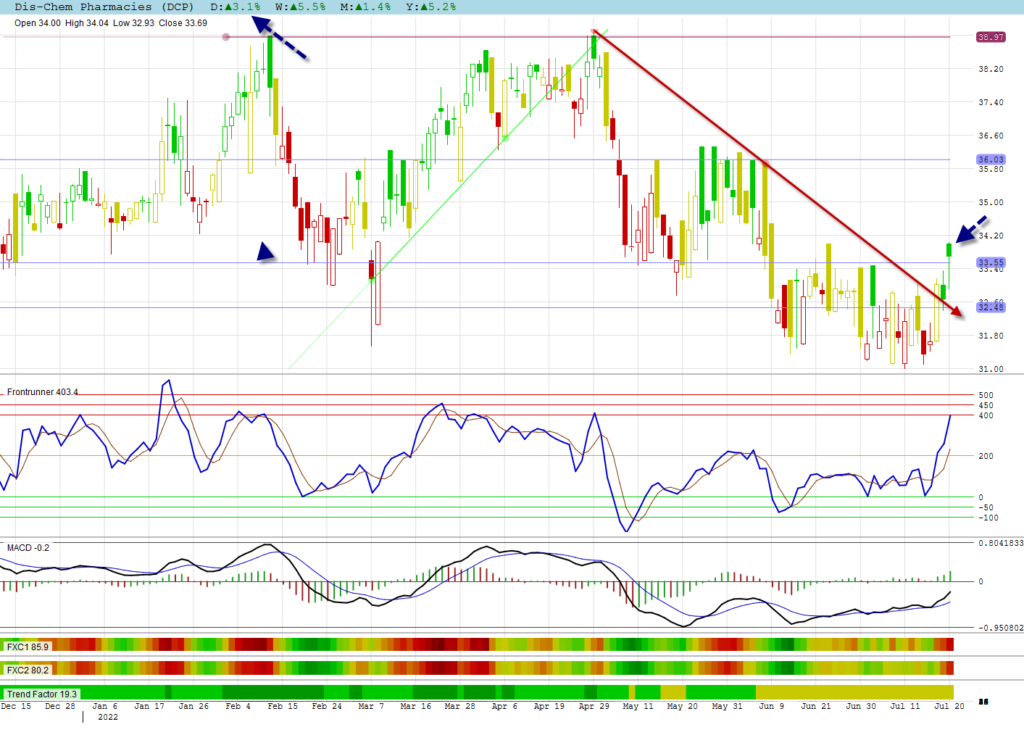 USD / ZAR
The Rand is moving sideways against the Dollar with a R 17.19 resistance that was touched 6 times. The sideways movement while Frontrunner is moving down makes me believe that is is only consolidating before weakening more. (Building up steam to break resistance)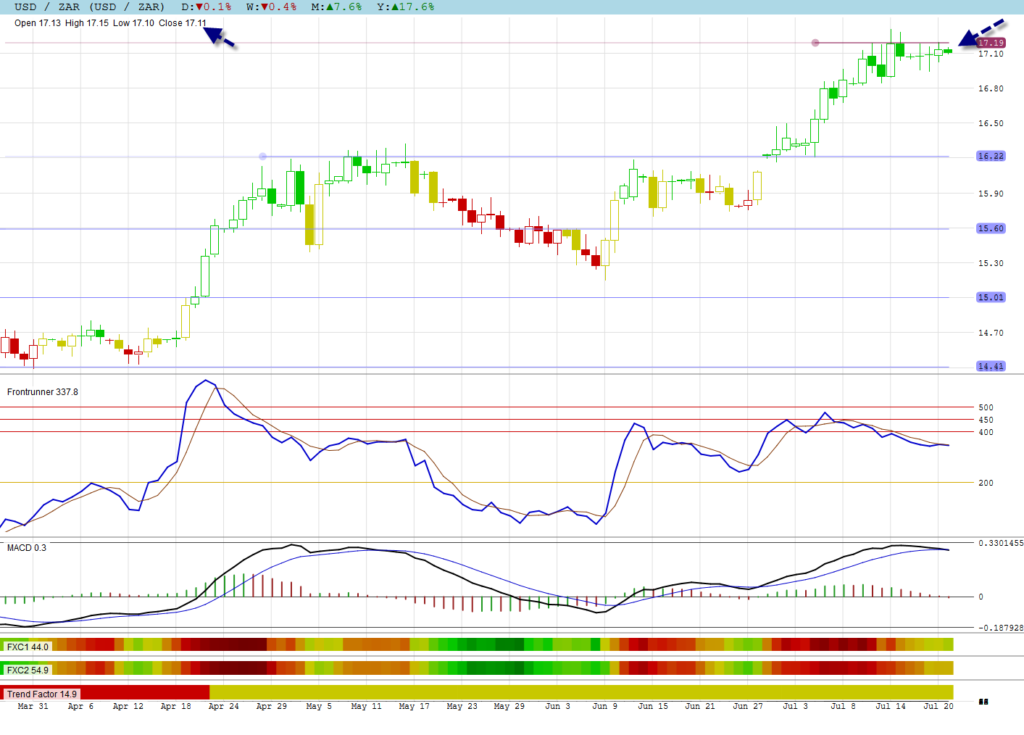 Algomodel Startegies, Education & Features
Click on Education or go to the home page to view education posts.
Frontrunner, Gaps, Trend and Cyclic Indicators are explained in these education posts.
All stock graphs are shown with a Trend Candles Template which is a feature available in Algomodel Signals Pro.