News in Brief
Bloomberg:
Politics is key to making money in China's new era of low Growth.
Stocks decline as data show a still-hot economy.
MarketWatch:
Facebook stocks fall as COO Sheryl Sandberg announces planned departure.
Oil ends higher as Shanghai eases COVID-19 lockdowns.
Asian markets slide amid COVID, rate-hike worries.
Global markets are still correcting, but managed to stay above their EMA8 lines.
Global Indexes
S&P 500
The S&P 500 touched its EMA8 line and then managed to close above it.

DAX
The DAX also correcting and also managed to stay above its EMA8 line. In total it is still above 3 support lines: EMA8, 50 day moving average and positive trend lines.

HANG SENG
Struggling to stay above water, the HANG SENG touched its EMA8 line and is currently trading on its 50 day moving average.

NYSE & NASDAQ Stocks
McDonalds Corporation
McDonalds Corporation reached long term resistance and made an engulfing bear candle against it to signal a possible correction in overbought territory.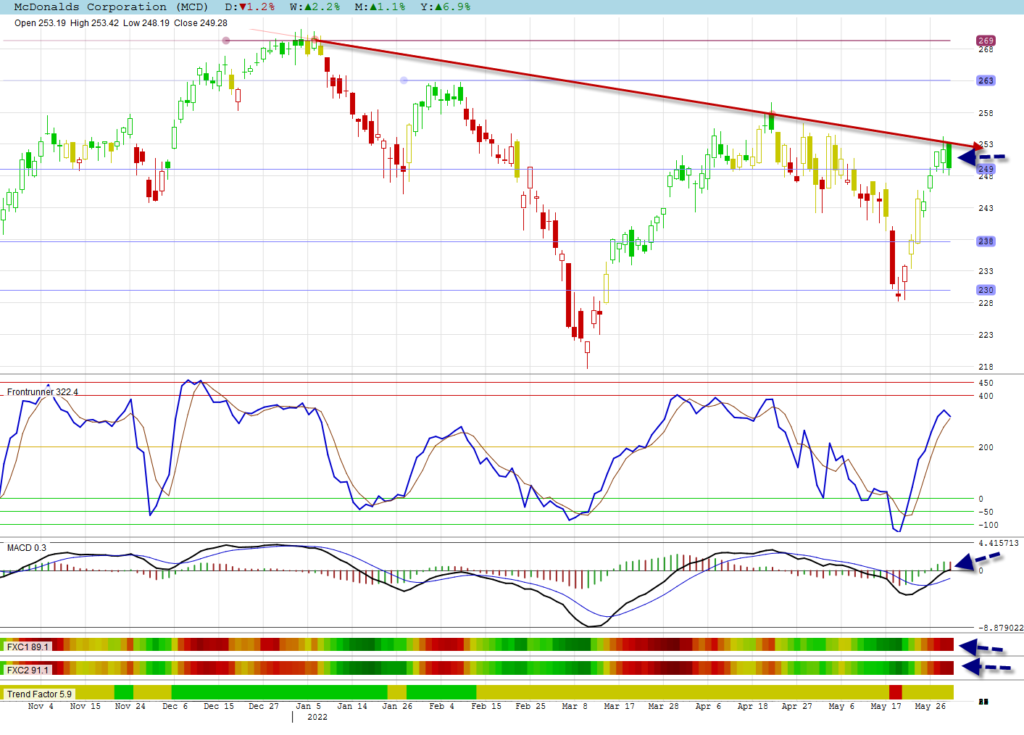 Deere Company
Deere Company is also struggling against a medium term negative trend line with an engulfing bear candle.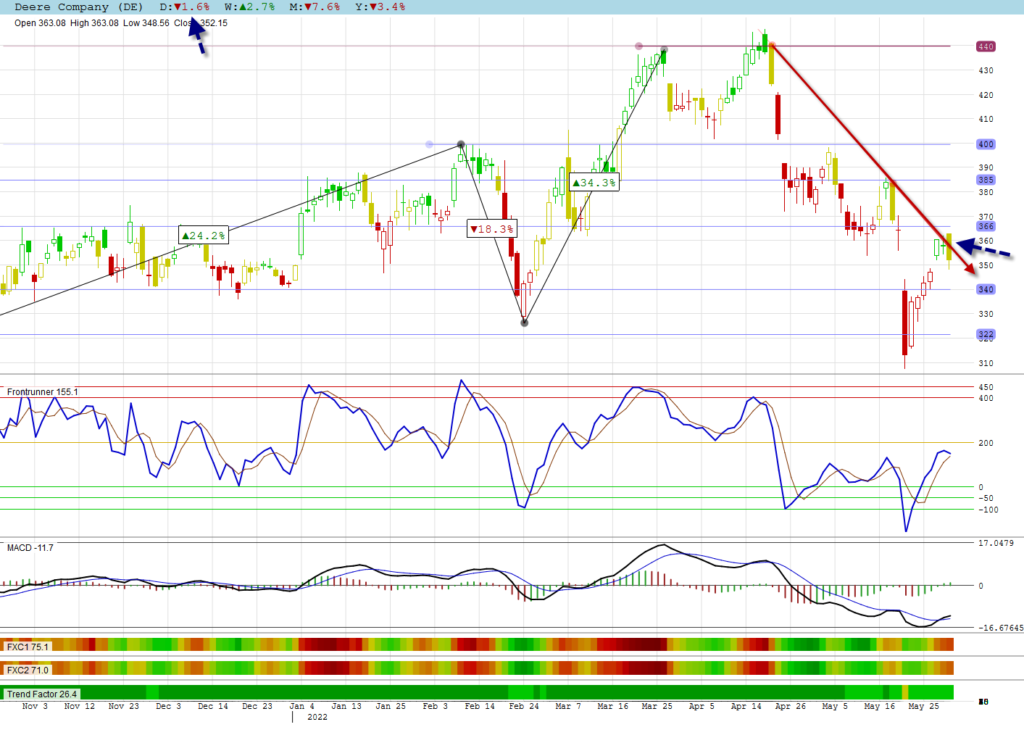 JSE Stocks
Satrix 40 Portfolio
The Satrix 40 Portfolio also made a massive engulfing bear candle against its negative trend line.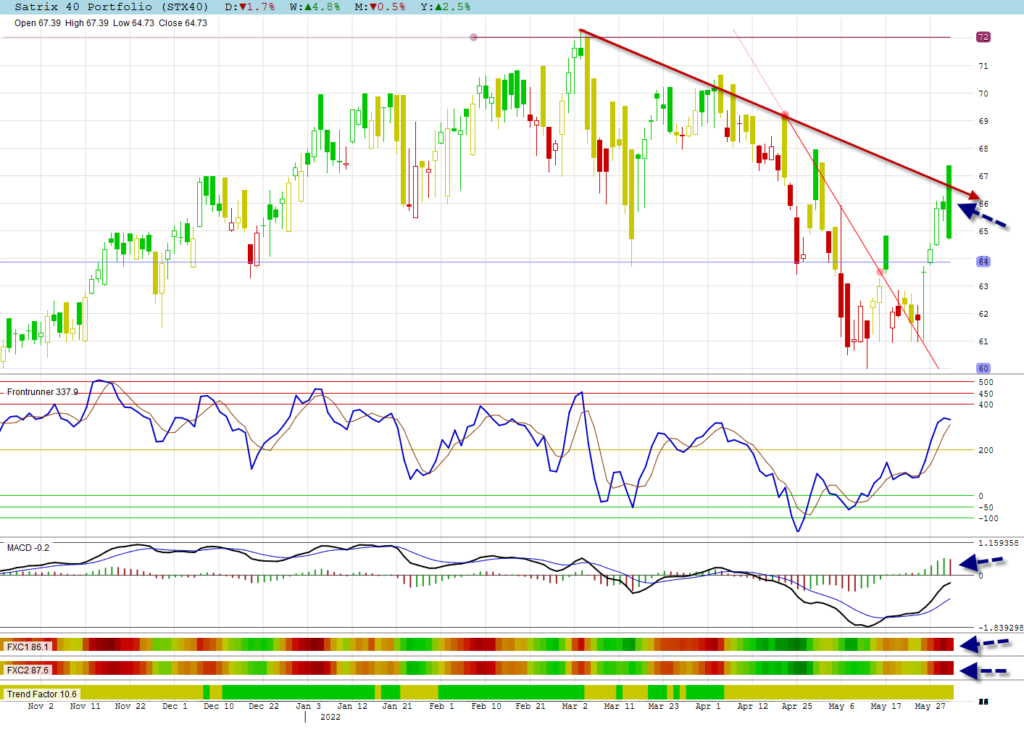 Exxaro Resources
And another engulfing bear candle for Exxaro Resources.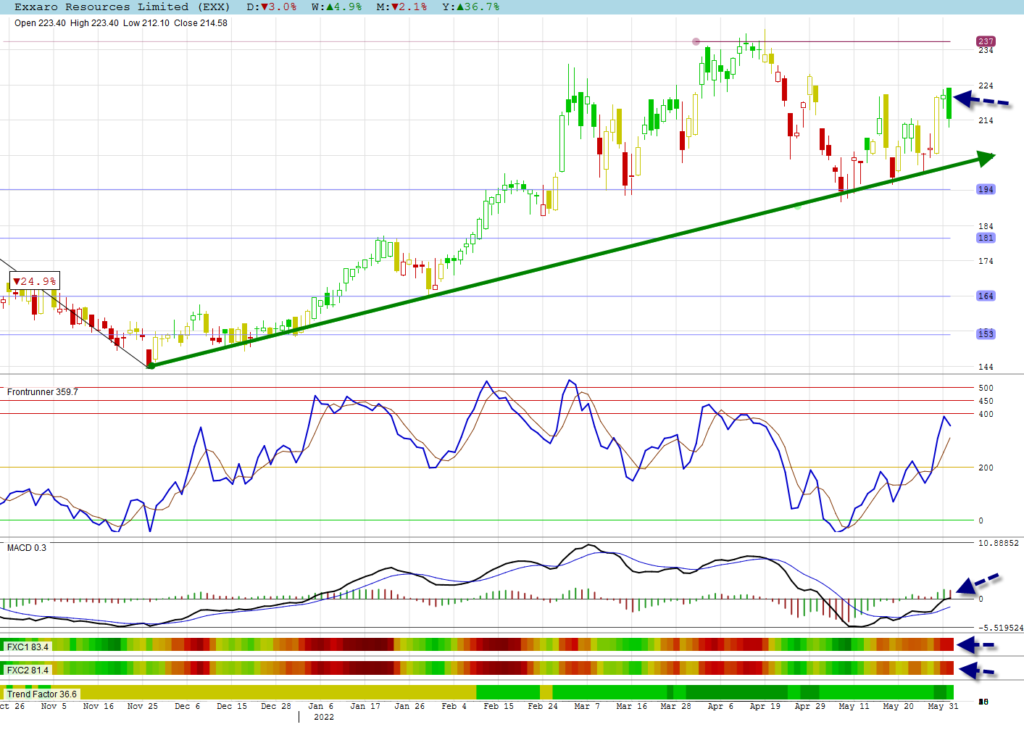 Algomodel Startegies, Education & Features
Click on Education or go to the home page to view education posts.
Frontrunner, Gaps, Trend and Cyclic Indicators are explained in these education posts.
All stock graphs are shown with a Trend Candles Template which is a feature available in Algomodel Signals Pro.
We are currently revisiting all the educational posts and will publish revised versions as they are completed.