News in Brief
Bloomberg:
Tesla's stock slide has Korean day traders boosting purchases
Hope blooms for China stocks as analysts stop cutting estimates
MarketWatch:
Elon Musk wants to cut Tesla staff by 10%. What that says about EV demand?
Dow's drop led by losses for shares of Apple & Intel
U.S. economy added a greater-than-forecast 390,000 jobs in May, and unemployment stays at 3.6%
Biden dismisses Elon Musk's 'super bad feeling', wishes Tesla and SpaceX boss 'lots of luck on his trip to the moon'
Yahoo! finance:
Nasdaq drops 2.5% after May jobs, Musk's warning
BofA's US stock chief sees a floor of 3200 for the S&P500 (potential downside of 22%)
Global markets are very volatile, but managed to stay above their EMA8 lines.
Global Indexes
S&P 500
Musk's warning made the S&P 500 drop 1.6%, but it still managed to stay above its EMA8 line.

Nasdaq
The Nasdaq made the biggest drop, but also managed to stay above its EMA8 line.
DAX
The DAX also took a breather above its EMA8 line. Do notice that all the indexes are in semi-overbought territory.

HANG SENG
This market was closed on Friday. Struggling to stay above water on Thursday, the HANG SENG touched its support lines and bounced on them today with a positive move.

NYSE & NASDAQ Stocks
Tesla Inc
Tesla reversed its positive move after Musk's warning.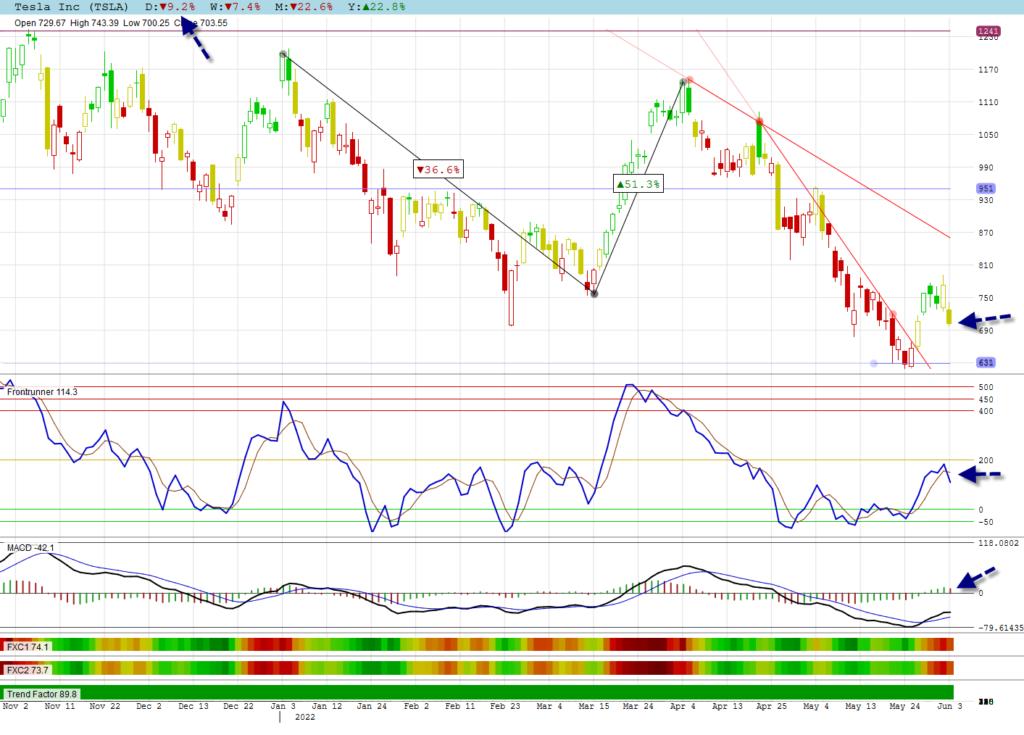 Caterpillar Inc
Caterpillar ignored the correction and continued its positive trend. It is however moving into overbought territory.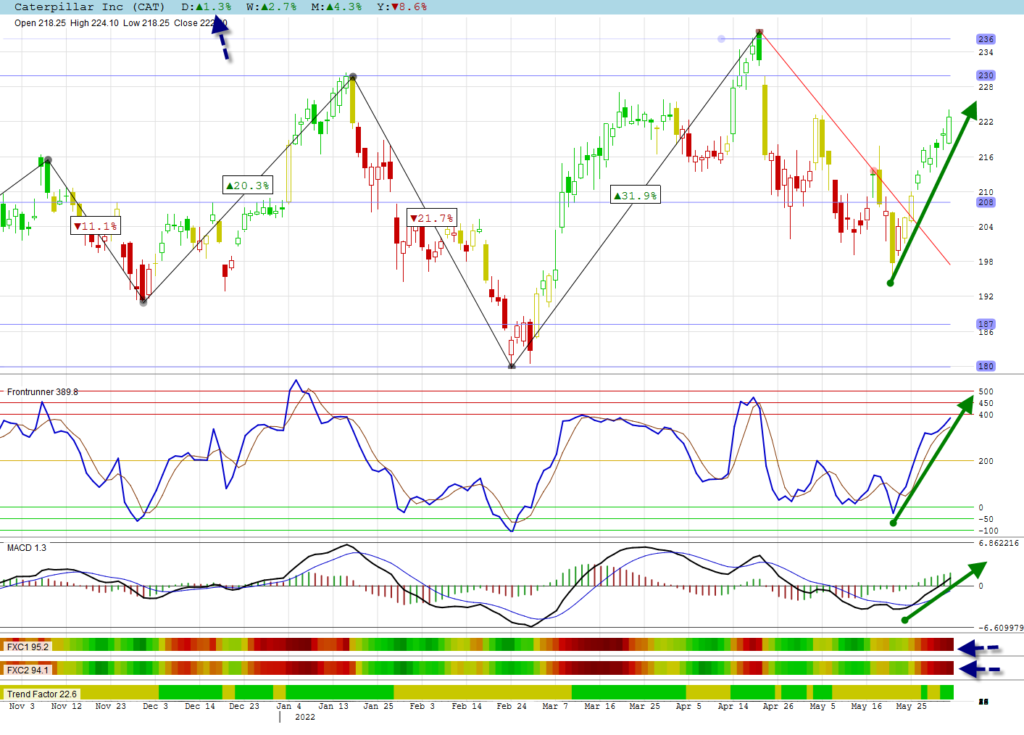 JSE Stocks
Satrix 40 Portfolio
The Satrix 40 Portfolio is also very volatile against resistance with 4 uncertain candles next to each other.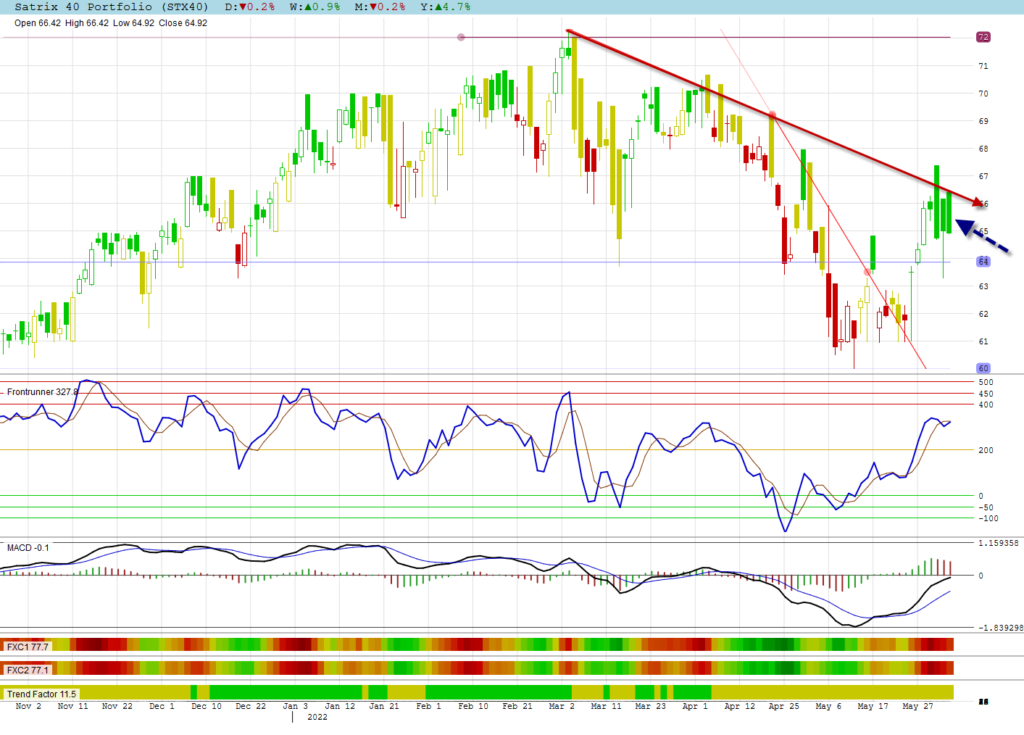 FirstRand Limited
The market approved the results of FirtsRand and it gained 4.7%.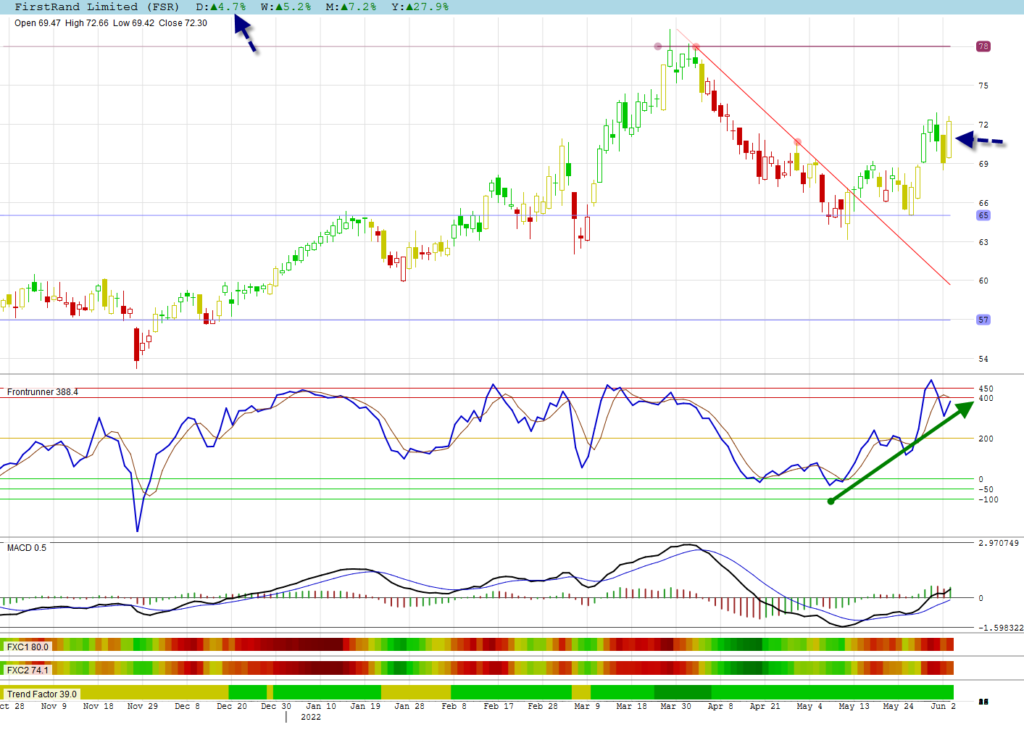 Algomodel Startegies, Education & Features
Click on Education or go to the home page to view education posts.
Frontrunner, Gaps, Trend and Cyclic Indicators are explained in these education posts.
All stock graphs are shown with a Trend Candles Template which is a feature available in Algomodel Signals Pro.
We are currently revisiting all the educational posts and will publish revised versions as they are completed.