News in Brief
Bloomberg:
JPMorgan's Kasman sees no recession as Dimon's hurricane ebbs.
Singapore eyes more listings as China firms hedge political risk
MarketWatch:
Elon Musk says Twitter has failed to provide requested information on fake accounts and spam
Australian consumer confidence sours further as costs, rates rise
Yahoo! finance:
Consumers have to face the truth about nasty inflation
Global markets are edging higher and managed to stay above support.
Global Indexes
S&P 500
The S&P 500 is still consolidating sideways just below strong resistance. At least it did not break down.

DAX
The DAX is still edging higher towards its 200 day moving average. There is very strong resistance at 15000.

HANG SENG
Also edging higher, the HANG SENG remains above support with an uncertain doji today.

NYSE & NASDAQ Stocks
Enphase Energy
While the market is going sideways, Enphase Energy made a small gap. We will have to wait to see if this is an exhaustion gap or continuation gap as we are close to the $220 resistance.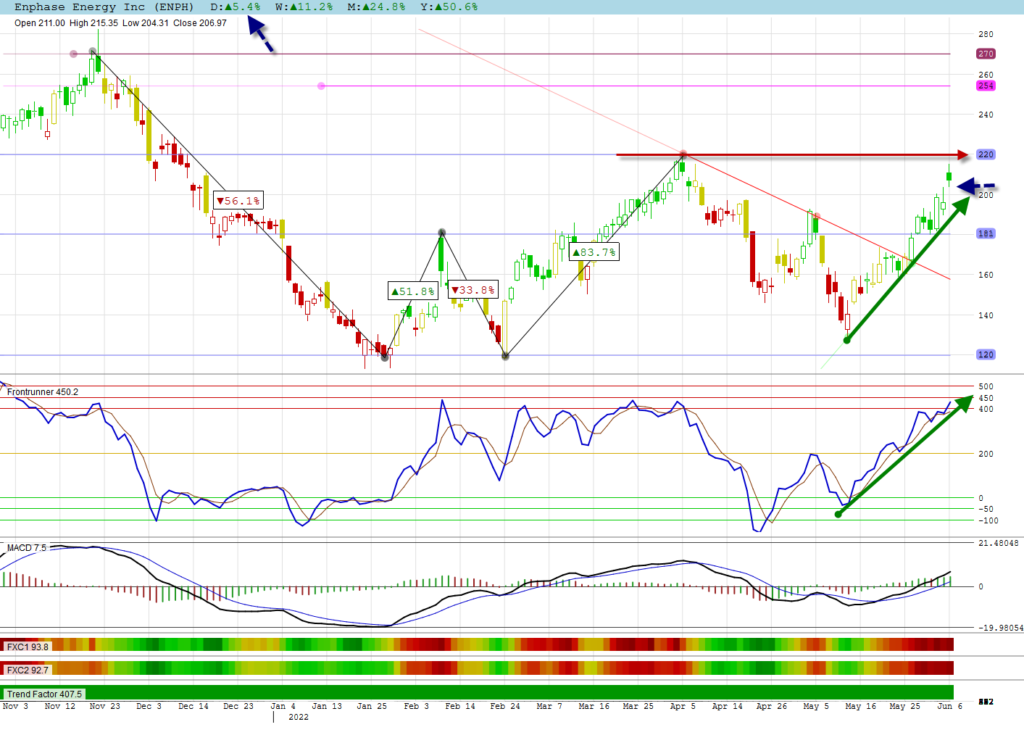 salesforce.com Inc
After the breakaway gap salesforce.com is also consolidating sideways in overbought territory.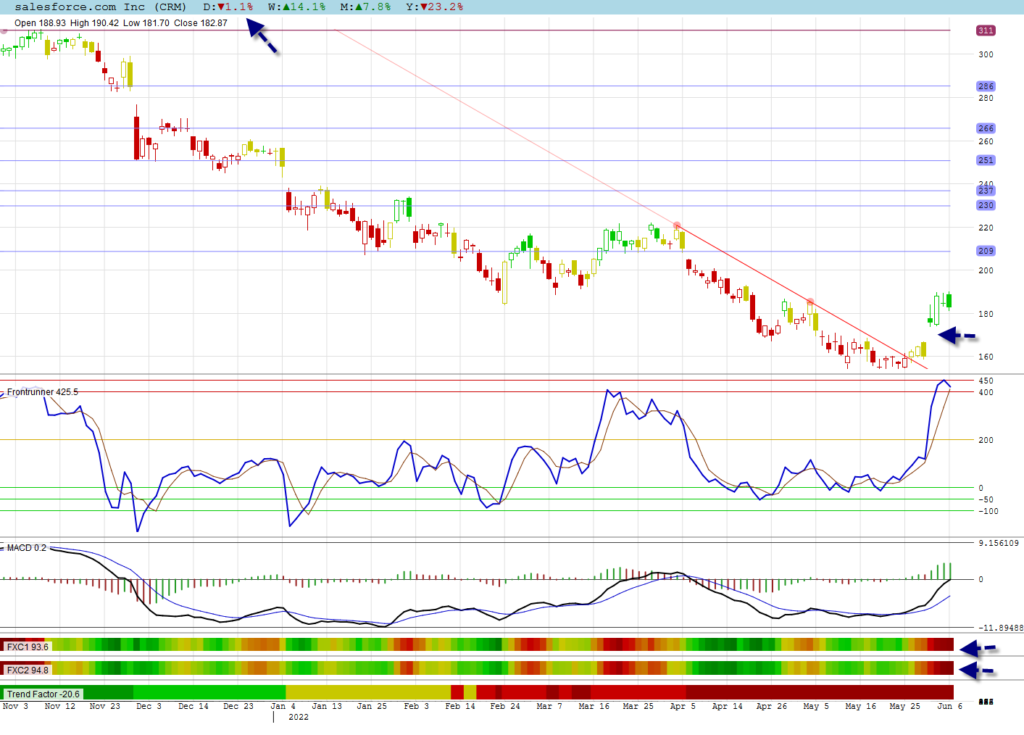 JSE Stocks
Satrix FINI Portfolio
The Satrix FINI Portfolio is correcting after the recent gains and in doing so it moved into neutral territory.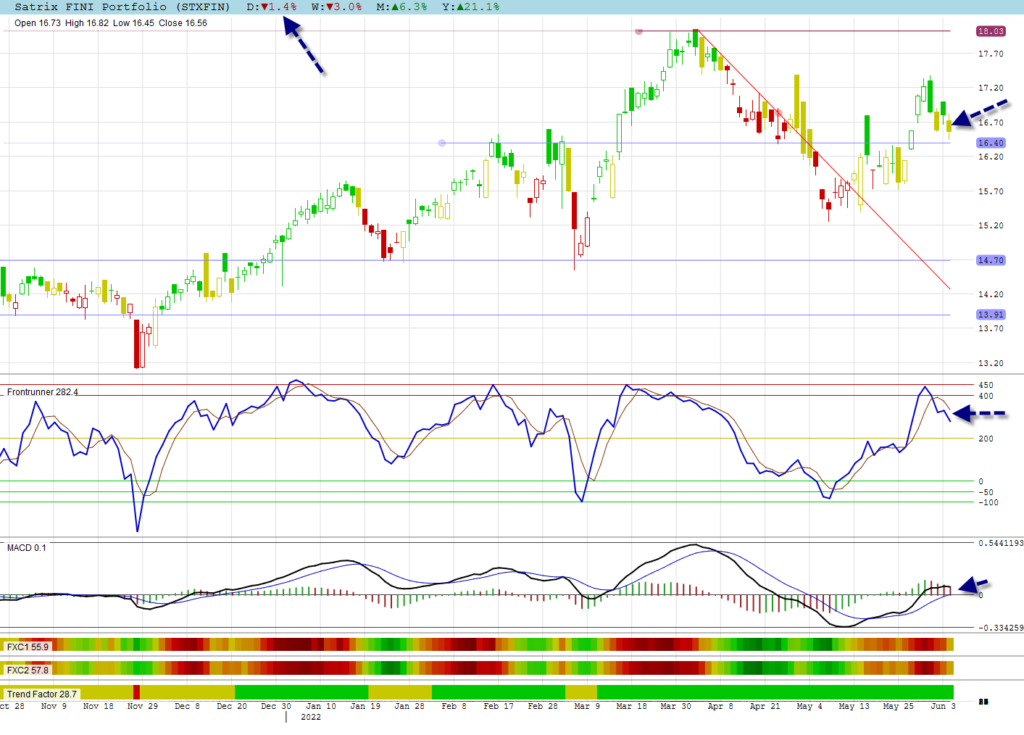 Compagnie Financiere Richemont SA
Compagnie Financiere Richemont is very uncertain with two doji's next to each other after breaking its negative trend line. It is in overbought territory.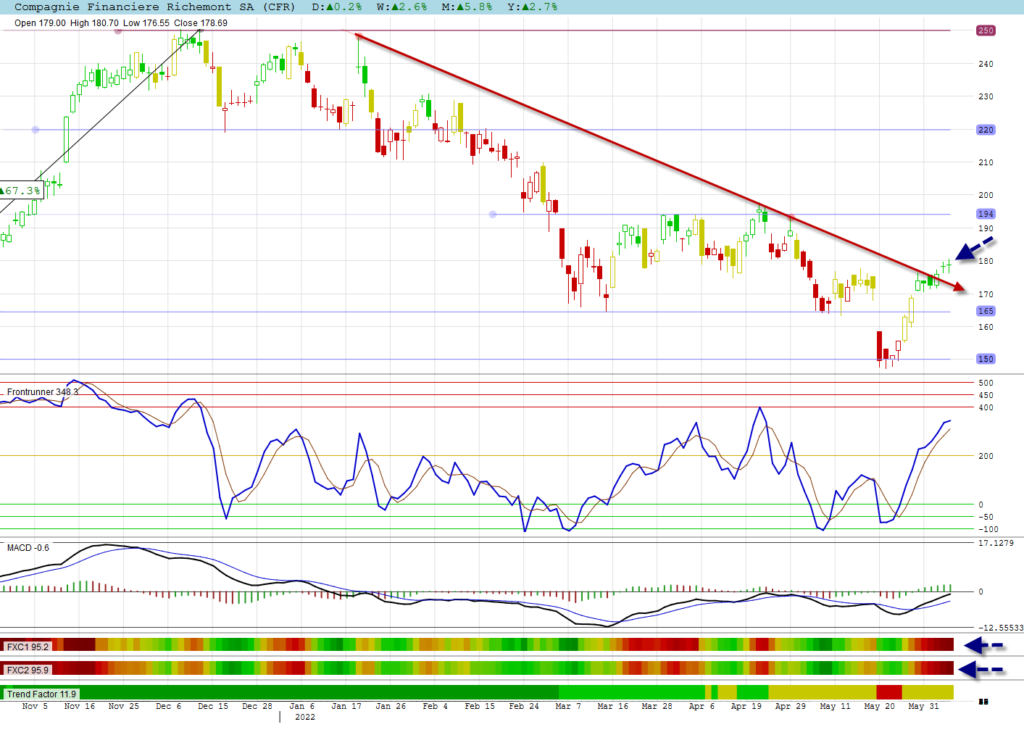 Algomodel Startegies, Education & Features
Click on Education or go to the home page to view education posts.
Frontrunner, Gaps, Trend and Cyclic Indicators are explained in these education posts.
All stock graphs are shown with a Trend Candles Template which is a feature available in Algomodel Signals Pro.
We are currently revisiting all the educational posts and will publish revised versions as they are completed.