News in Brief
Bloomberg:
Bitcoin falls back below $30,000 as range-bound trading persists
Market Optimists make the case that 2022 will end on high note
MarketWatch:
Salesforce Inc, Apple Inc share gains lead Dow's climb
Dow up as stocks shake off early weakness
We often get undelivered mails where service providers are down due to problems beyond our control. You can still access the market review post by going to our website algomodel.co.za when you do not receive mail.
You can fix your Amazon.com data for the split by right clicking on the share name and choose the option: Reload Data
Global Indexes
S&P 500
The S&P 500 formed a perfect flag that needs to be broken for new direction. In doing so the 50 day moving average resistance is moving closer to the current index price.

DAX
The DAX touched its EMA8 line again and the bounced off it, still in the positive direction.

HANG SENG
The HANG SENG is moving strong positively after the uncertain doji yesterday.

NYSE & NASDAQ Stocks
Amazon.com
When you adjust your data for Amazon.com your graph should look like the one I show. Its recent rally, before the split, took it to medium trend resistance in overbought territory.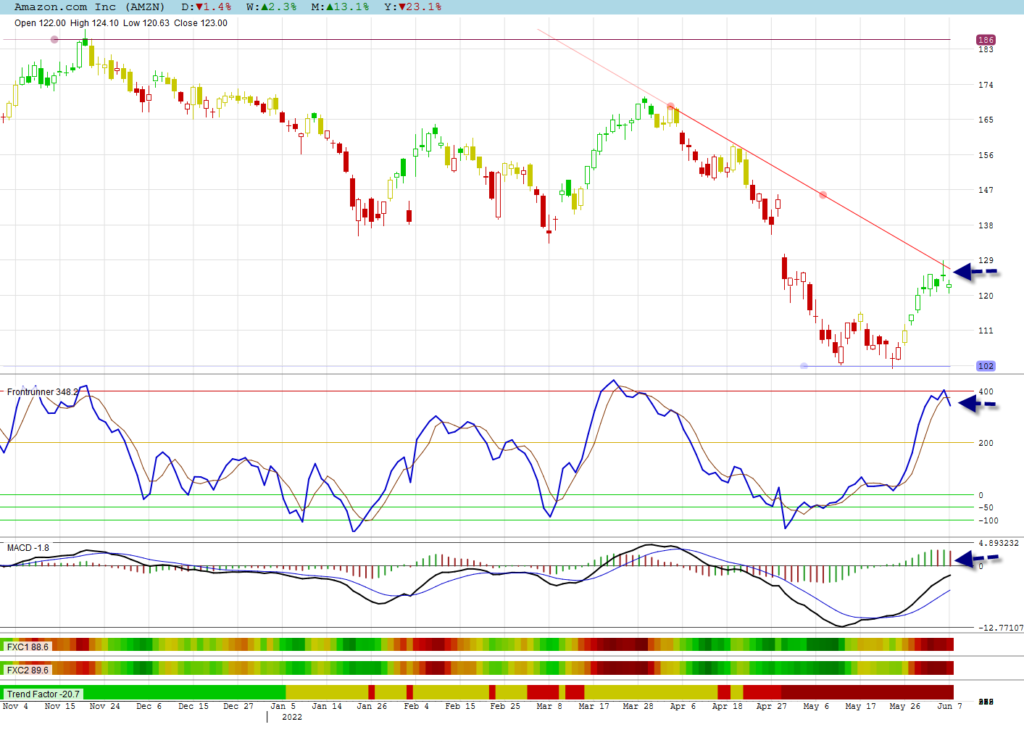 Apple Inc
Apple closed its open window that was created by the breakaway gap and then bounced. It is also just below resistance lines waiting for new direction.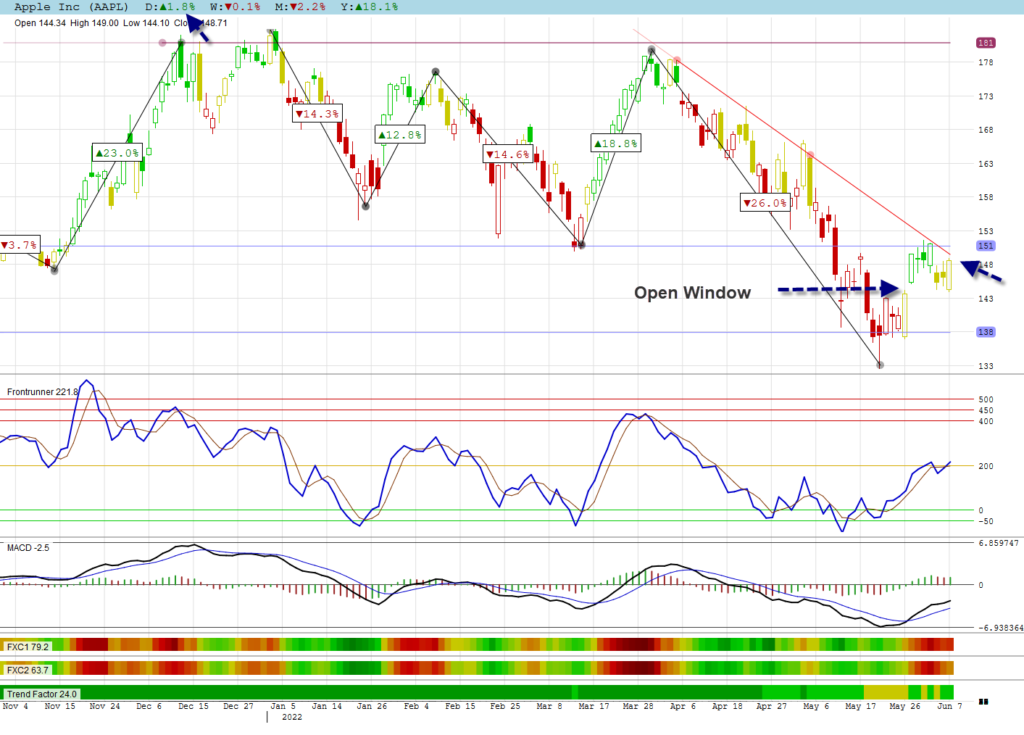 JSE Stocks
Satrix 40 Portfolio
The Satrix 40 Portfolio had an extreme volatile day and ended the day with a Rickshaw man candle with a very long leg. The short term trend remains negative.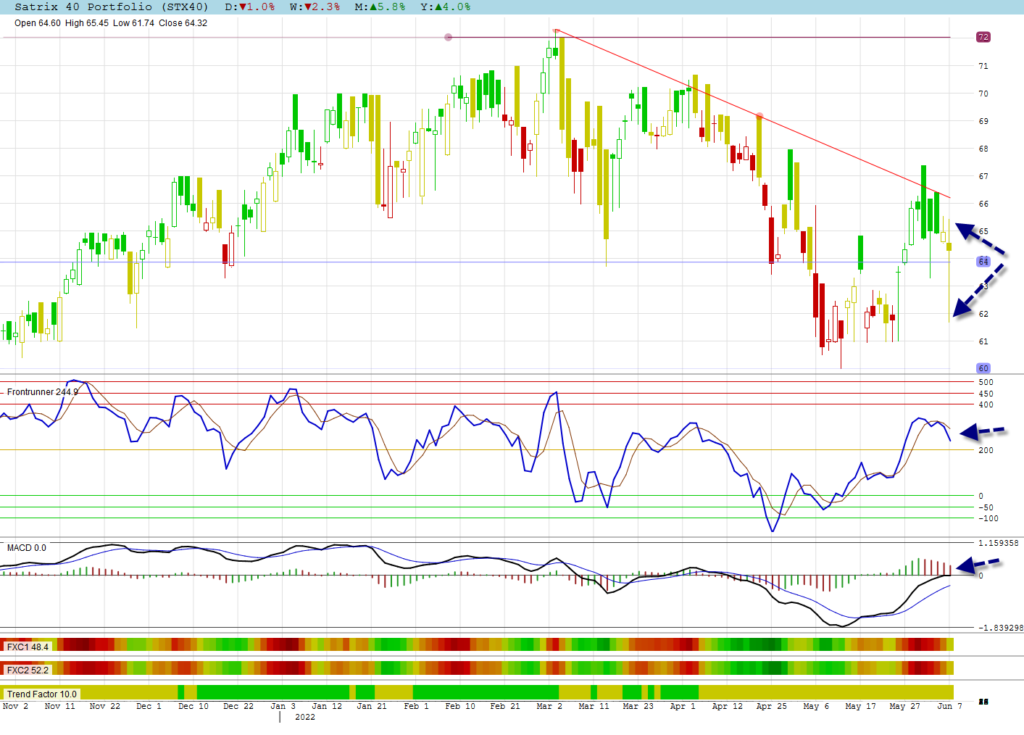 Woolworths Holdings
Most shares closed in the red like Woolworths Holdings Limited. The negative trend line remains in play for this share.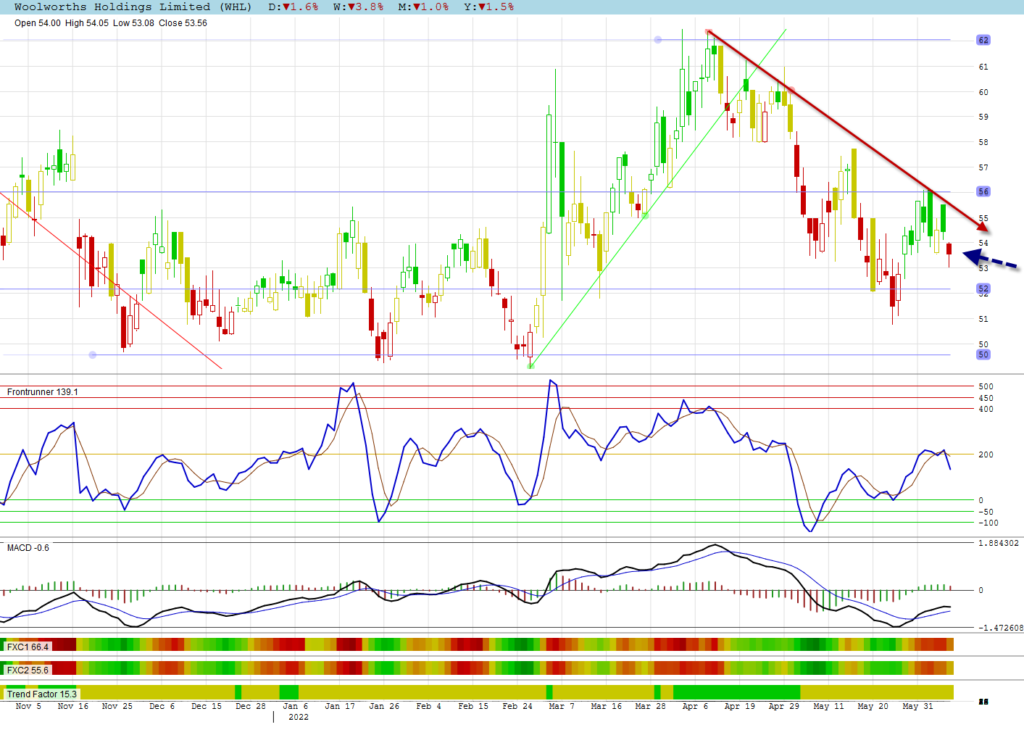 Algomodel Startegies, Education & Features
Click on Education or go to the home page to view education posts.
Frontrunner, Gaps, Trend and Cyclic Indicators are explained in these education posts.
All stock graphs are shown with a Trend Candles Template which is a feature available in Algomodel Signals Pro.
We are currently revisiting all the educational posts and will publish revised versions as they are completed.