News in Brief
Bloomberg:
Stocks fall as oil's ascent stokes inflation fears
Surge in China tech stocks kindles hopes for sustained rally
MarketWatch:
Oil prices could go 'parabolic', putting global economy in a 'critical situation', says Trafigura chief
China's exports rebounded strongly in May as lockdowns lifted
We are still getting undelivered mails to gmail.com addresses. It seems to be a problem at their end as it is not always the same addresses? You can still access the market review post by going to our website algomodel.co.za when you do not receive mail.
Global Indexes
S&P 500
Although the S&P 500 had a negative day, it still managed to stay inside the flag and above its EMA8 average. Notice that the medium negative trend line and 50 day moving average (dark blue) is now on top of each other forming a very strong resistance.

DAX
The DAX also had a negative day after the doji and closed on its EMA8 line.
HANG SENG
As lockdowns are lifted, the HANG SENG moved into second gear with its positive trend.

NYSE & NASDAQ Stocks
Microsoft Corporation
Microsoft Corporation is also forming a flag against resistance. A flag break remains the key for next direction!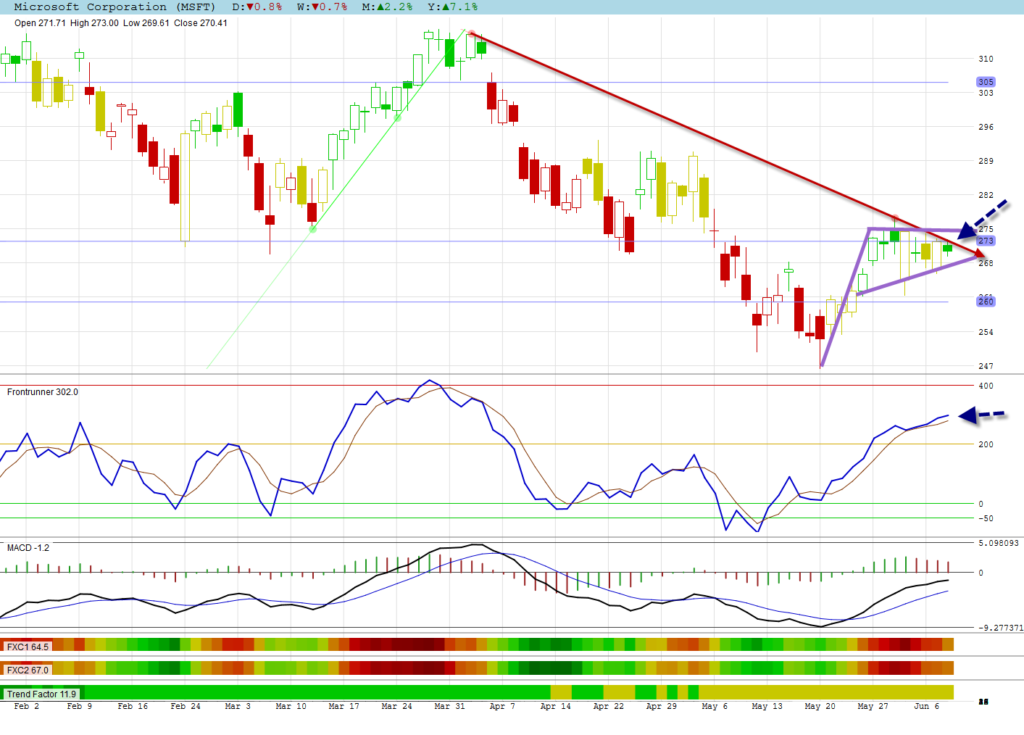 Solaredge Technologies Inc
After the recent rally, Solaredge Technologies made an engulfing bear candle in overbought territory. Frontrunner is also breaking down with the MACD making red bars.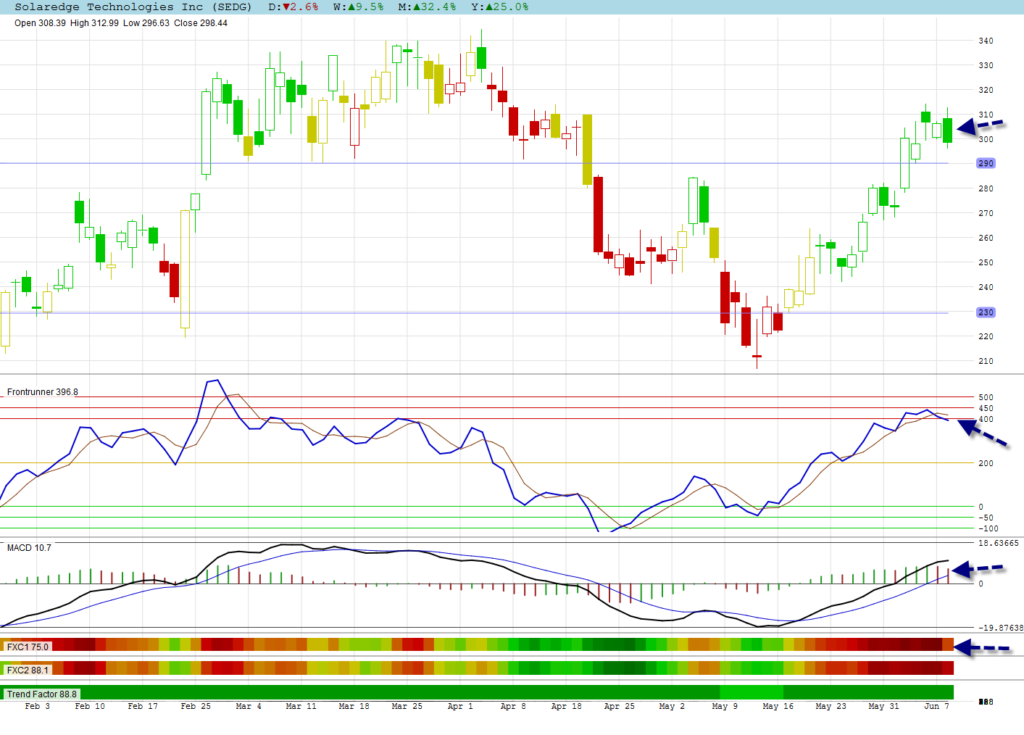 JSE Stocks
Brent Crude
Everyone is anxious about the Brent Crude price that is still climbing.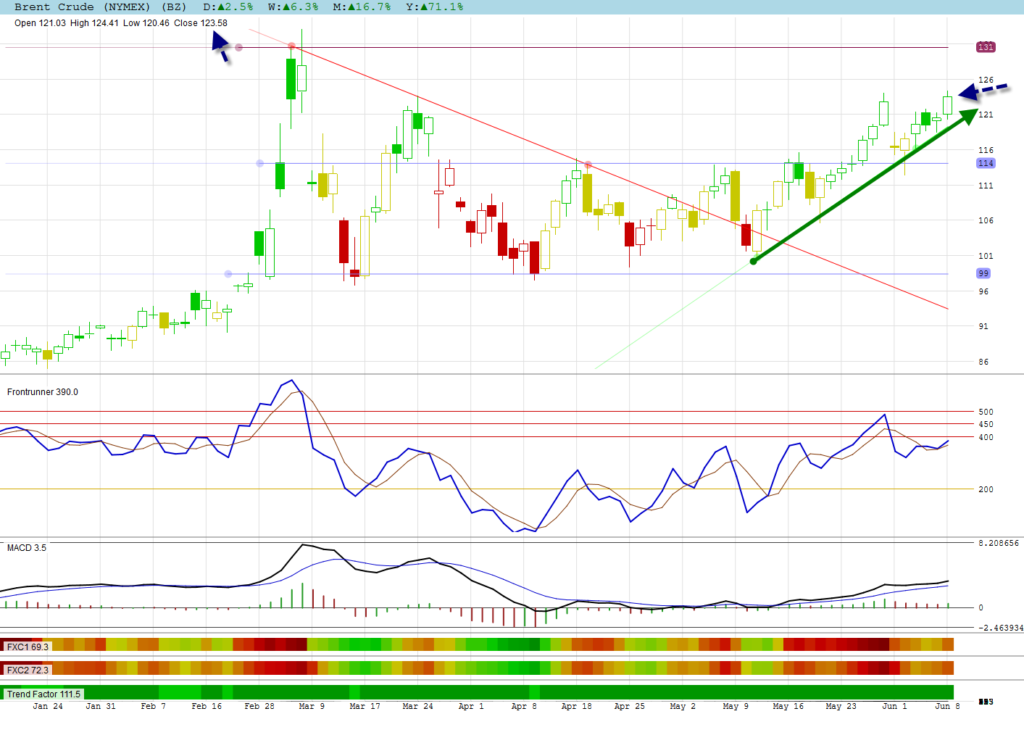 Prosus NV
Prosus NV broke the 800 level resistance with a gap. It is following the strong move of Tencent Holdings.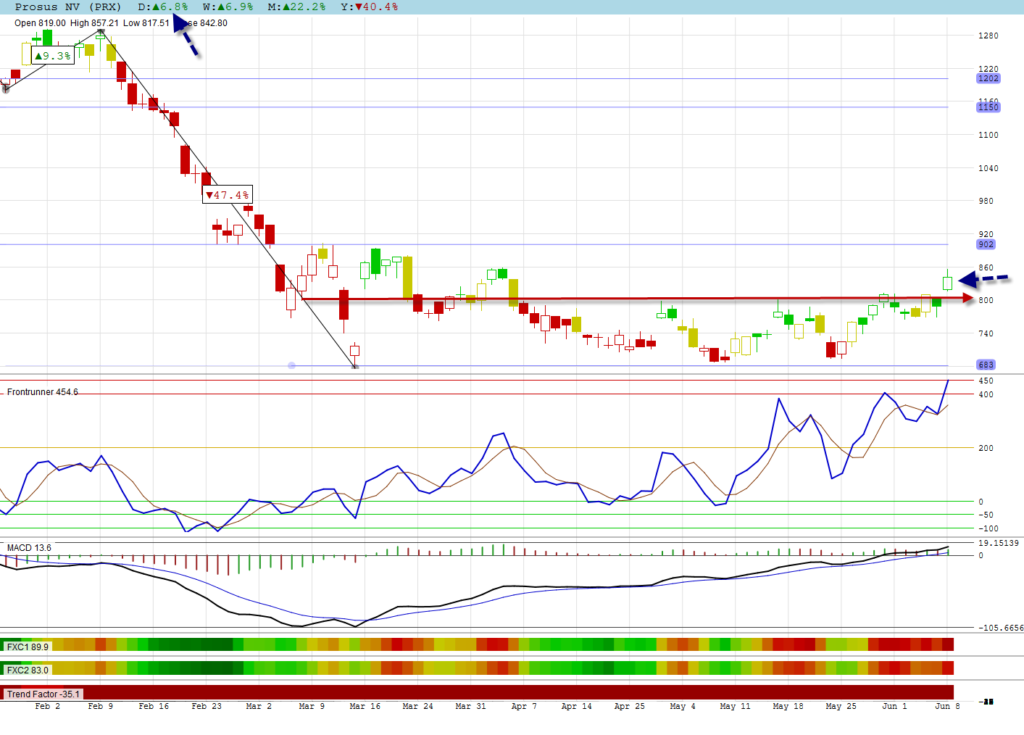 Algomodel Startegies, Education & Features
Click on Education or go to the home page to view education posts.
Frontrunner, Gaps, Trend and Cyclic Indicators are explained in these education posts.
All stock graphs are shown with a Trend Candles Template which is a feature available in Algomodel Signals Pro.
We are currently revisiting all the educational posts and will publish revised versions as they are completed.