News in Brief
Bloomberg:
S&P 500 slumps more than 2% in late-day selloff
MarketWatch:
Alibaba shares decline in Hong Kong, extending Wall Street's selloff
Oil-stock trade is 'too obvious', says fund manager, who expects a pullback in prices
Global Indexes
S&P 500
The S&P 500 had a late-day trading selloff and broke its flag downwards. The EMA8 line was also broken and we are back in all negative territory.

DAX
Earlier the day the DAX also broke its positive trend and EMA8 lines.

HANG SENG
The HANG SENG is still managing to stay above its EMA8 line, but the short term positive trend line is broken.

NYSE & NASDAQ Stocks
Apple Inc
The negative trend line of Apple Inc was too strong and it bounced down from it.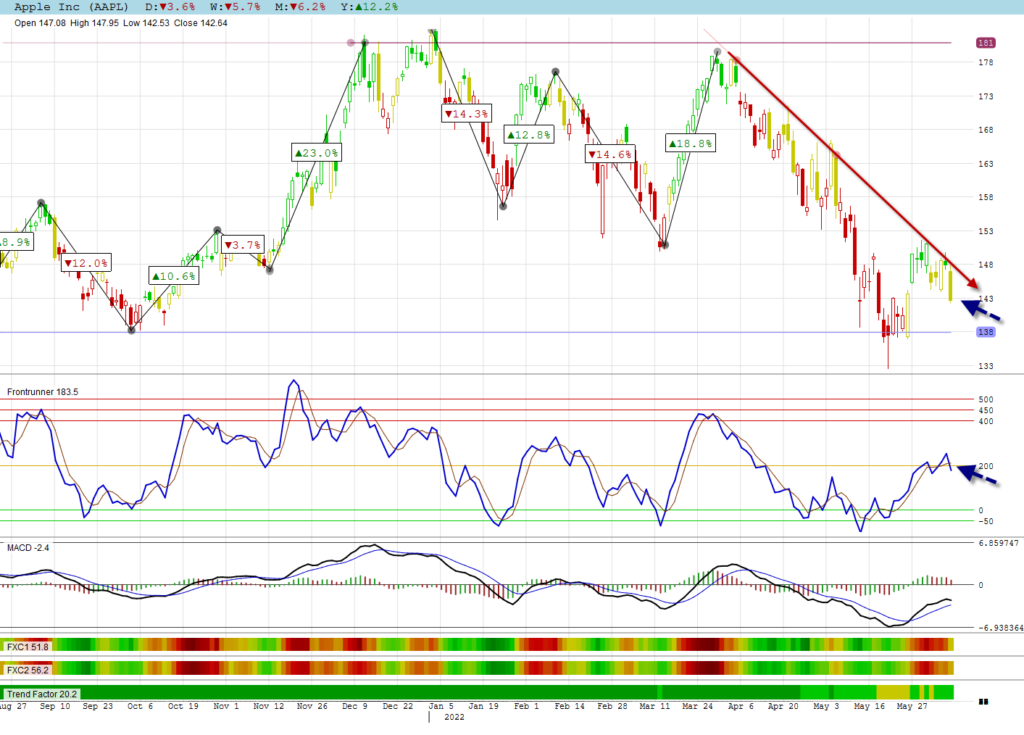 Berkshire Hathaway B Inc
Berkshire Hathaway already started bouncing down the previous day from its negative trend line.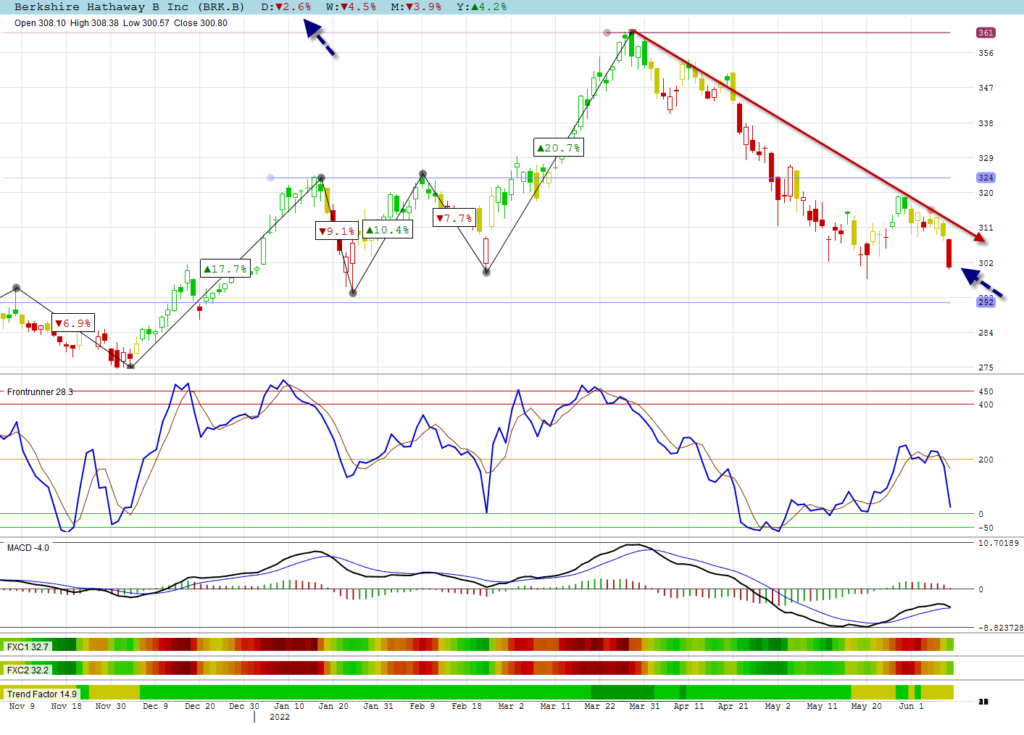 JSE Stocks
Satrix 40 Portfolio
All the negative trend lines stay in play and also for the Satrix 40 Portfolio.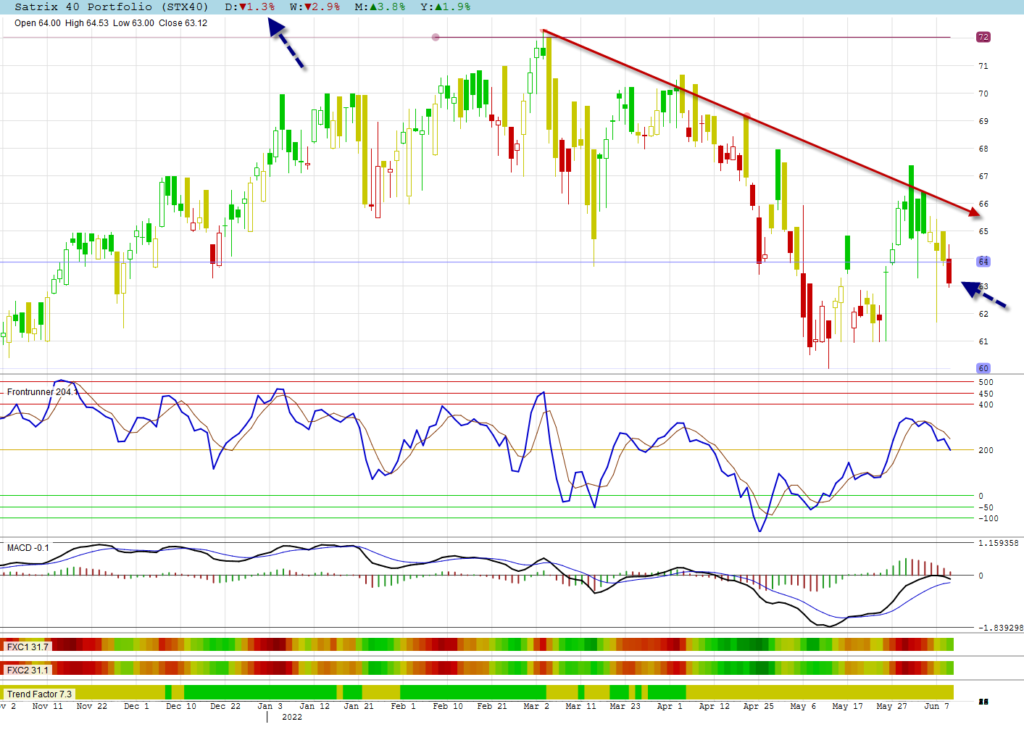 Anglo American plc
Anglo American plc broke its positive trend line after the engulfing bear candle the previous day. Notice the divergence at the top.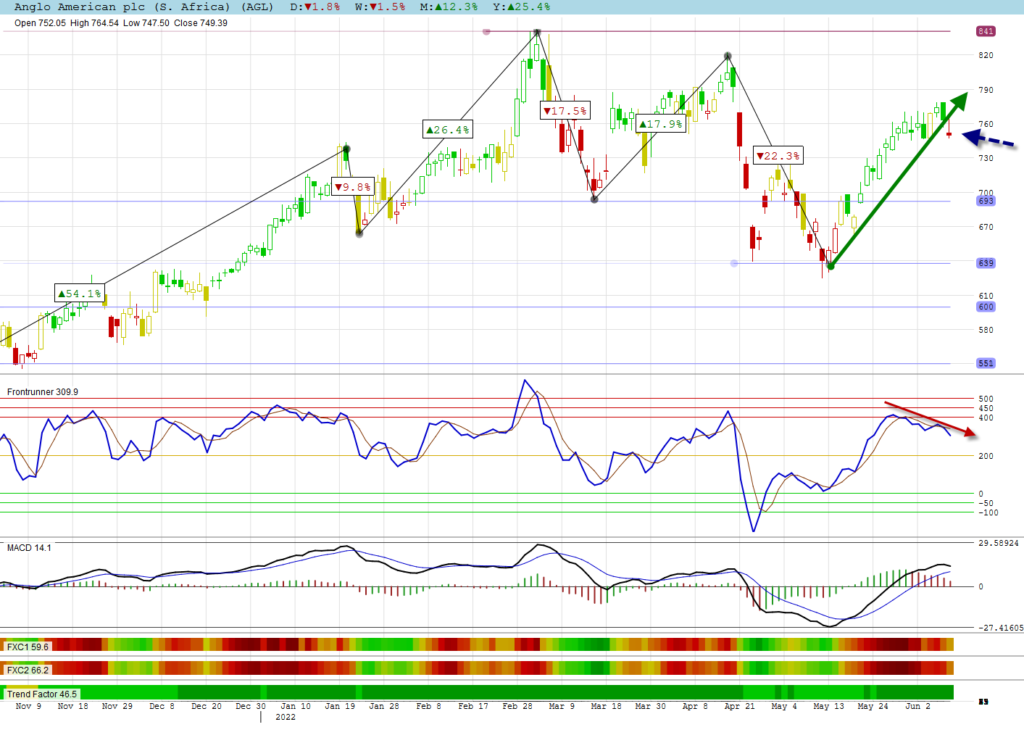 Algomodel Startegies, Education & Features
Click on Education or go to the home page to view education posts.
Frontrunner, Gaps, Trend and Cyclic Indicators are explained in these education posts.
All stock graphs are shown with a Trend Candles Template which is a feature available in Algomodel Signals Pro.
We are currently revisiting all the educational posts and will publish revised versions as they are completed.