News in Brief
Bloomberg:
Traders supercharge selloff on bets for supersized Fed hikes
Crypto Market sinks below $1 trillion
MarketWatch:
Morgan Stanley's Gorman 'pretty relaxed' about possible recession, thinks one wouldn't be long or severe
The S&P 500 just confirmed a bear market
Global markets closed deep in the red with the Nasdaq correcting the most for the day. (-4.68%) Even the Fed said that the next leg down will be bloody!
Global Indexes
S&P 500
The S&P 500 broke another support with another gap. The trend is all down!

ASX All Ordinaries
The ASX All Ordinaries did not even bother to hesitate at support and dived through 2 supports.

DAX
The DAX is making gaps the same as the S&P 500.
HANG SENG
Gaps everywhere. Even the HANG SENG opened with another gap today.
NYSE & NASDAQ Stocks
Norwegian Cruise Line Holdings
I am starting to wonder if Norwegian Cruise Line Holdings has a deep enough pocket to outlive the bear market with COVID also in the air?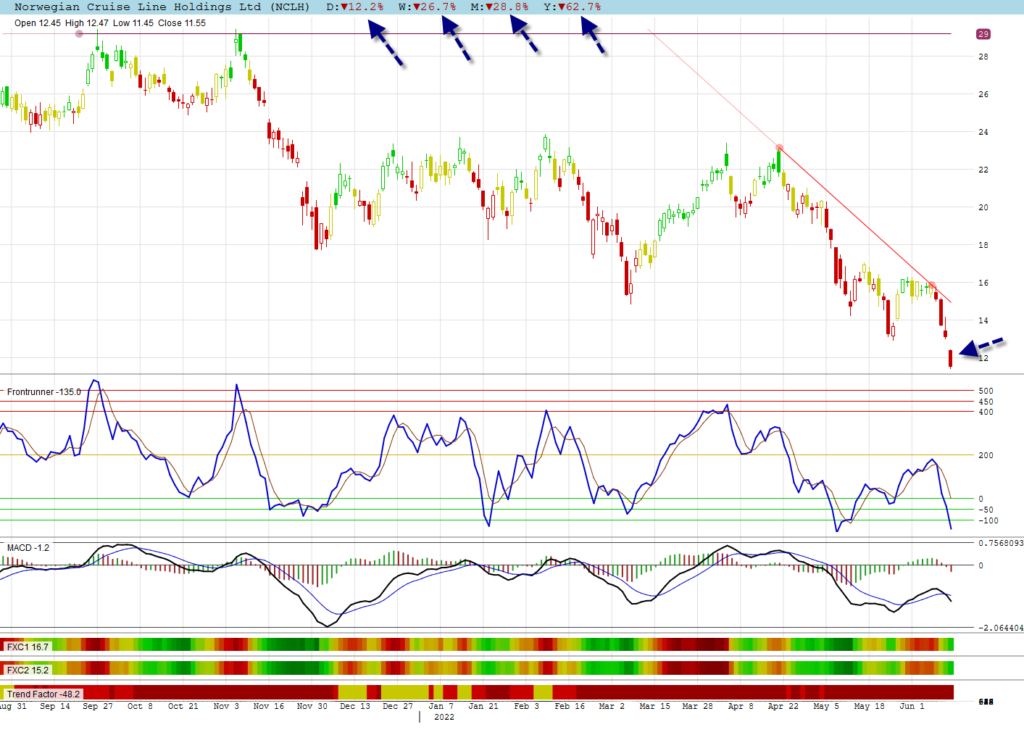 Apple Inc
Apple Inc broke strong support, also with a gap, and my next support is only at $123. Notice that the MACD is also breaking its average line.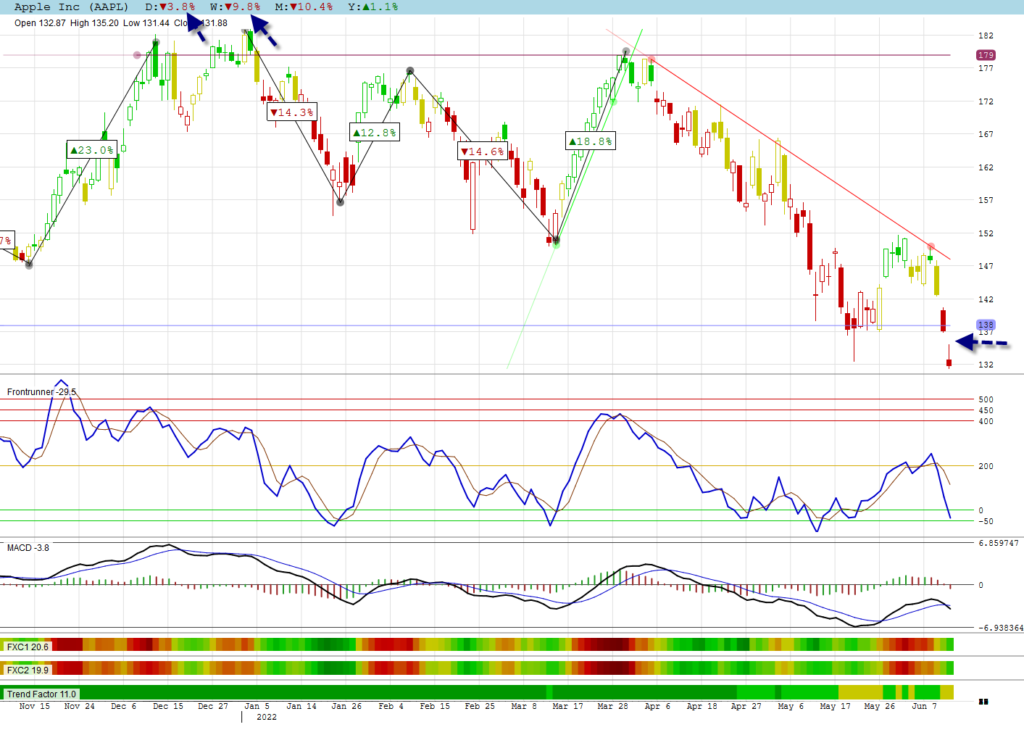 JSE Stocks
Satrix 40 Portfolio
The Satrix 40 Portfolio started to break its 61 support following Global Markets lower.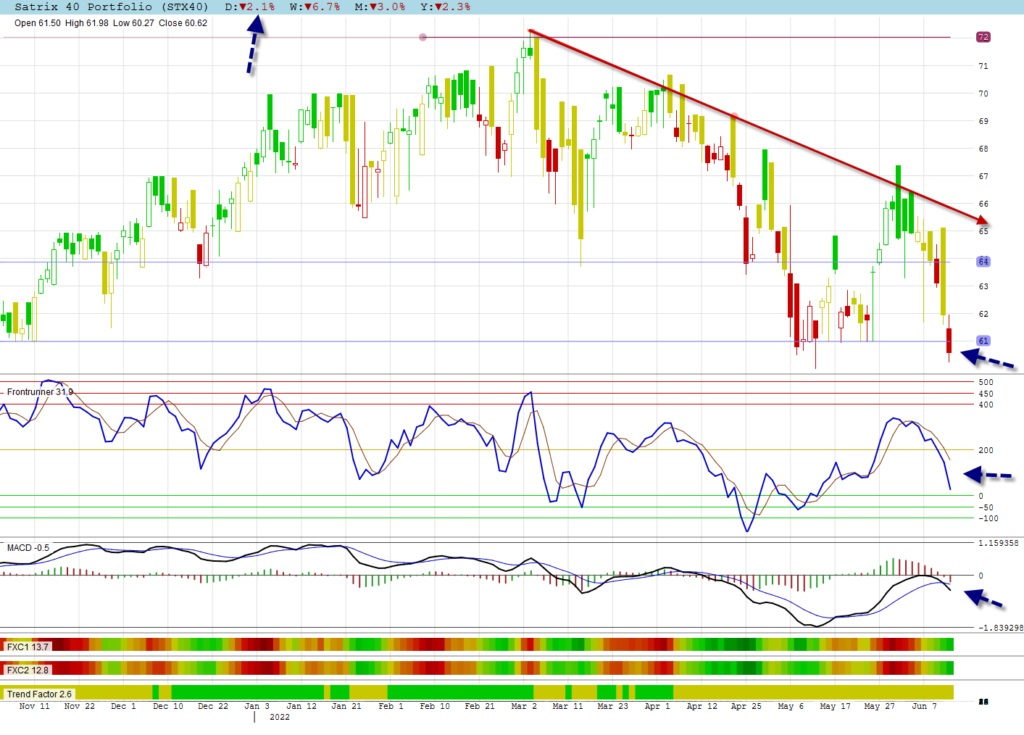 Nampak Limited
Frontrunner is giving a warning that more low's are on the cards for Nampak. Even the MACD broke its average line.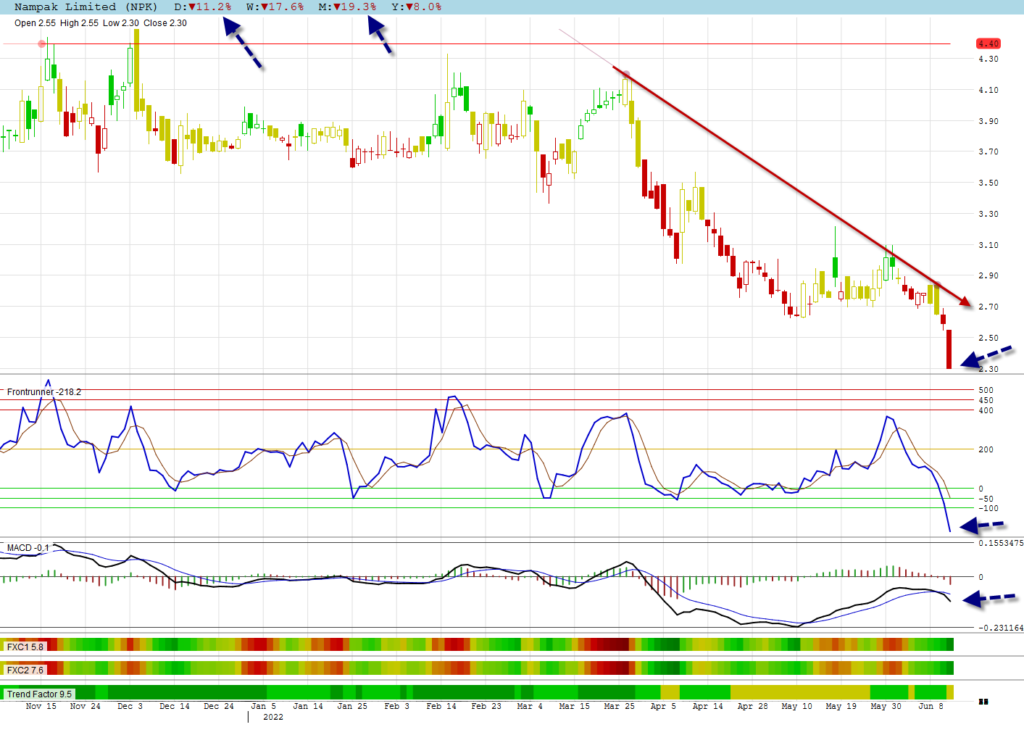 Algomodel Startegies, Education & Features
Click on Education or go to the home page to view education posts.
Frontrunner, Gaps, Trend and Cyclic Indicators are explained in these education posts.
All stock graphs are shown with a Trend Candles Template which is a feature available in Algomodel Signals Pro.
We are currently revisiting all the educational posts and will publish revised versions as they are completed.