News in Brief
Bloomberg:
US Futures rise, stocks steady before Fed decision
MarketWatch:
Financial markets are 'fragile' ahead of Fed's decision as some traders and strategists see risk of an instant recession
China's economic activity improved in May as pandemic curbs eased
I believe that the next major move will come after the Fed's decision. Markets are taking a breather in anticipation.
Global Indexes
S&P 500
The S&P 500 was still correcting, but not at the same pace as the previous 3 days. A bounce is possible as we are moving into oversold territory.

DAX
The DAX is still correcting, but at least it did not make another gap.

HANG SENG
The HANG SENG made a bounce on the positive medium turn trend line and is currently trading on its EMA8 line. Notice that it did not close below its 50 day moving average (dark blue) the past 3 weeks as it is acting as support.

NYSE & NASDAQ Stocks
Tesla Inc
Tesla Inc made an uncertain Rickshaw Man candle on support with divergence in place. Also waiting for believable Fed's decision.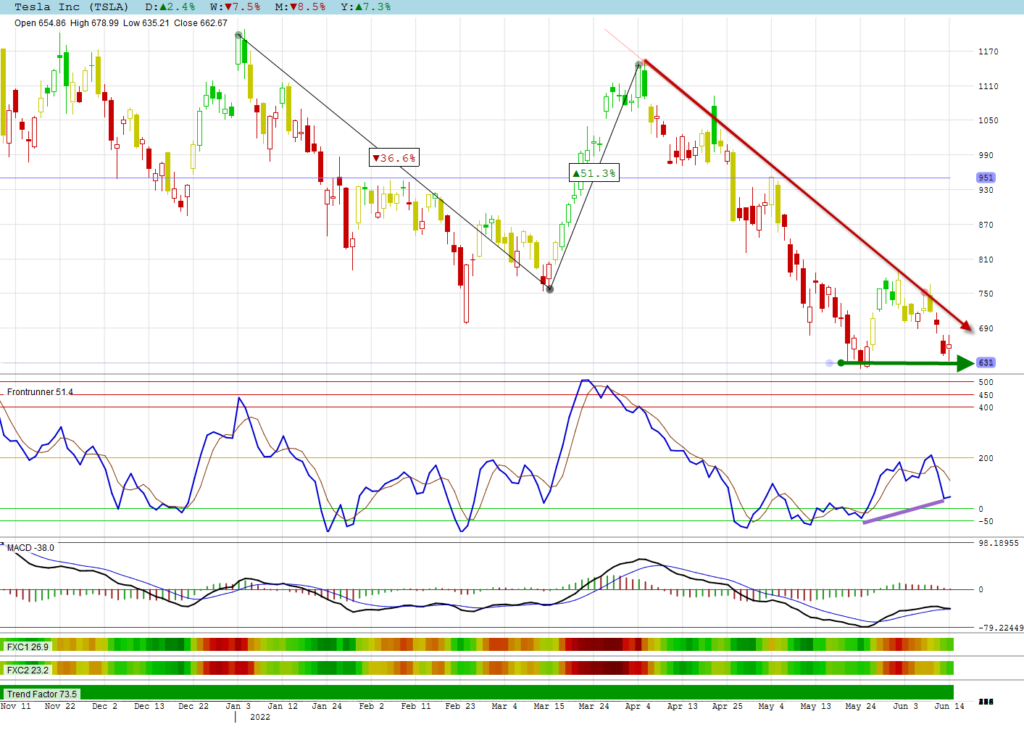 FedEx Corporation
FedEx Corporation I not waiting for any Fed decision and blasted off strong support with a 14.4% gain and a large gap. Notice that it came after a Rickshaw Man candle and gives confirmation of its next trend direction.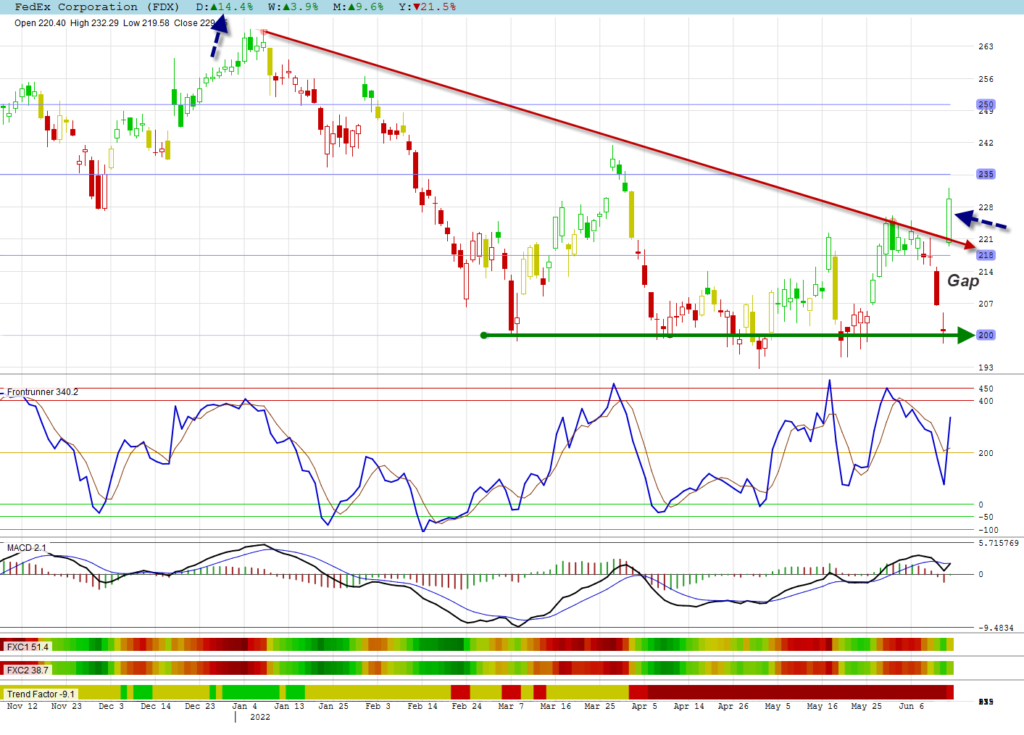 JSE Stocks
Satrix 40 Portfolio
The Satrix 40 Portfolio was still following Global Markets lower. I adjusted my support line to the last bastion, the 60 level. Will it hold? We are in oversold territory!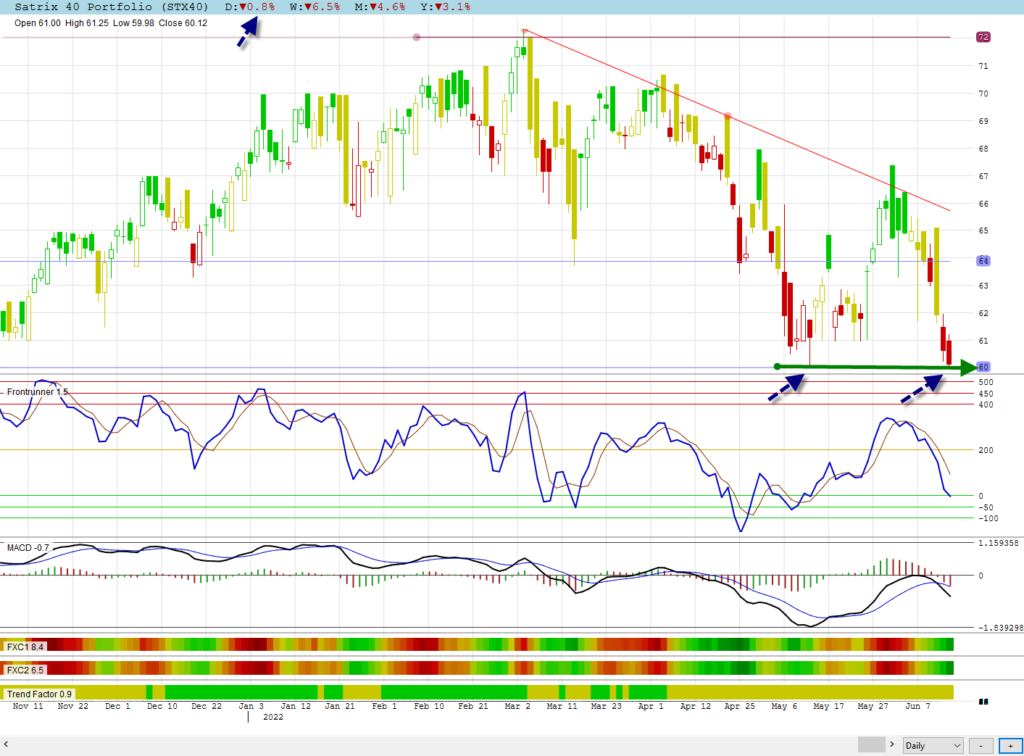 British American Tobacco
Also very unsure of its current direction is British American Tobacco. It made two doji's next to each other on its medium term trend line.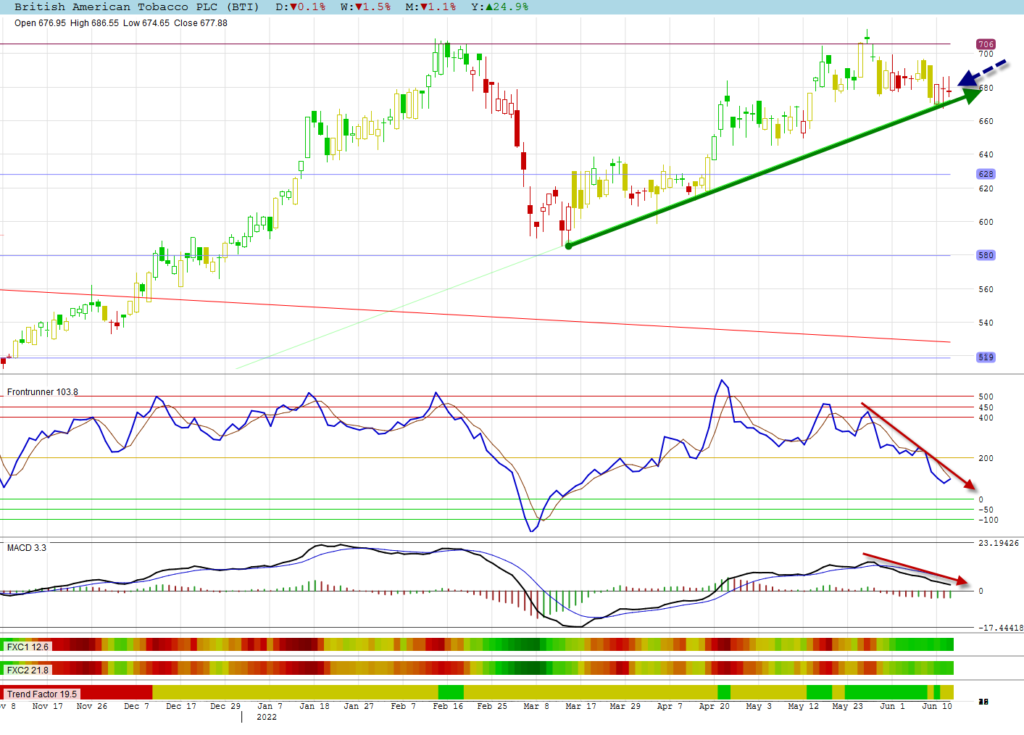 Algomodel Startegies, Education & Features
Click on Education or go to the home page to view education posts.
Frontrunner, Gaps, Trend and Cyclic Indicators are explained in these education posts.
All stock graphs are shown with a Trend Candles Template which is a feature available in Algomodel Signals Pro.
We are currently revisiting all the educational posts and will publish revised versions as they are completed.