News in Brief
Bloomberg:
US futures gain with European stocks; Dollar slips
JPMorgan strategist see equity stress easing in second half
MarketWatch:
Fed's Bullard says U.S. economy should continue to grow in coming quarters
Stocks are still too expensive and rising rates may shock financial system, Seth Klarman warns
The U.S. markets were closed yesterday, but the futures are very strong.
Global Indexes
Nikkei 225
The Nikkei 225 bounced off strong support. After the last gap (exhaustion) a doji formed on this support.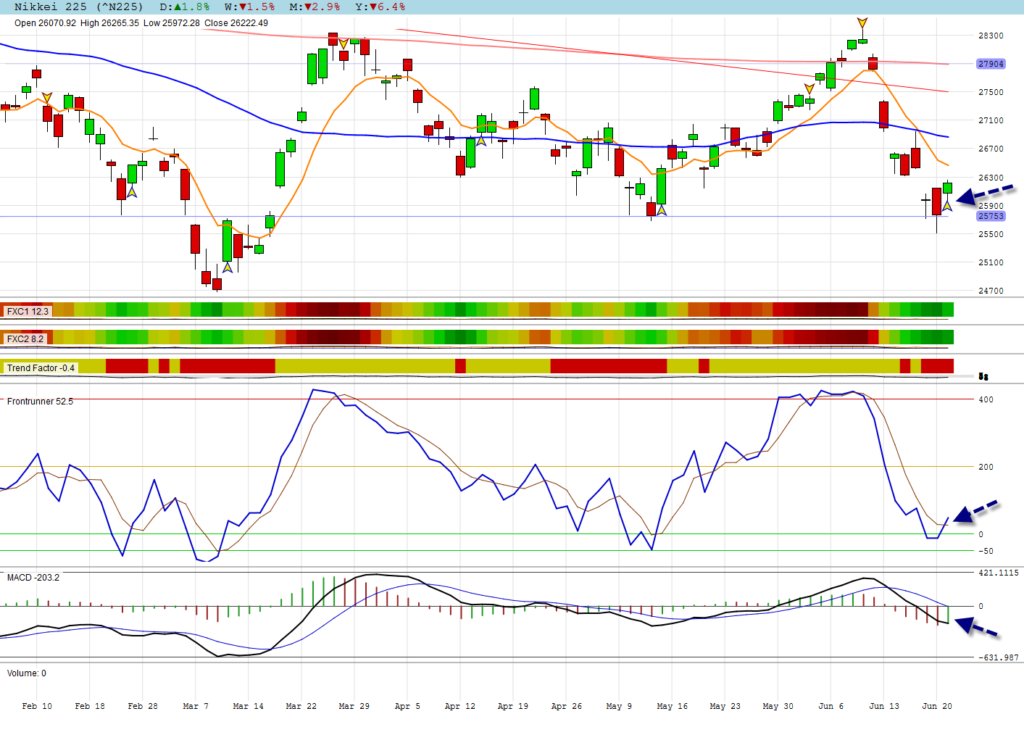 DAX
The DAX gave a Power signal and also broke the short term negative trend line.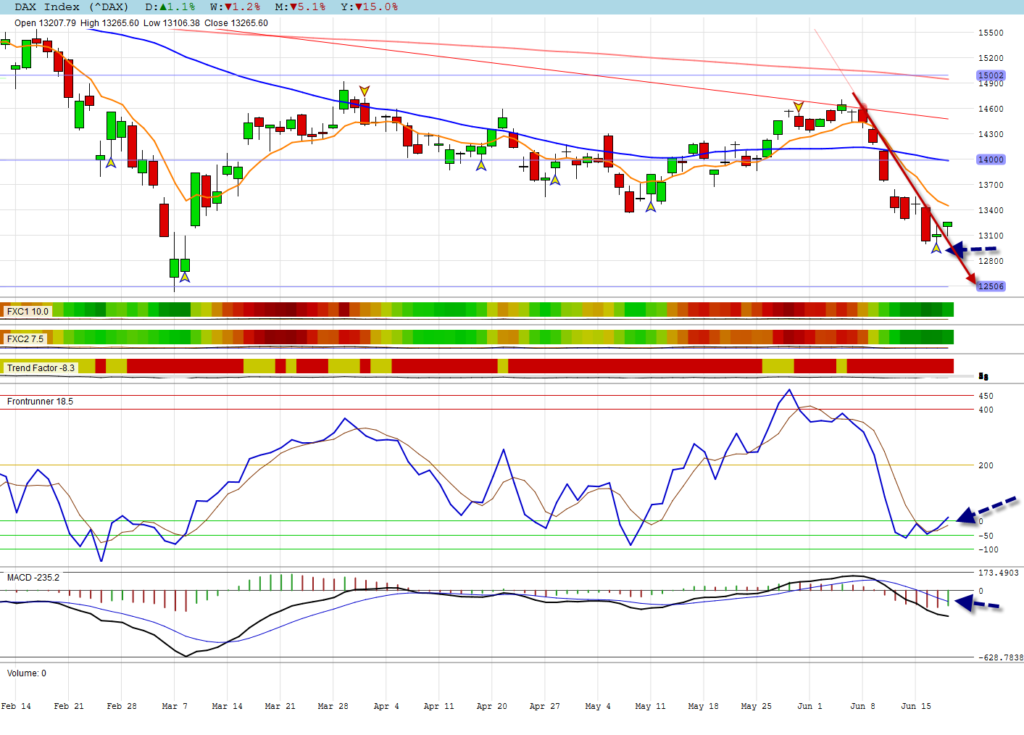 HANG SENG
The bounce of the HANG SENG on the positive trend line continues and the EMA8 line (orange) is broken today.

NYSE & NASDAQ Stocks
The U.S. Markets were closed yesterday.
JSE Stocks
Satrix 40 Portfolio
After the negative candle the Satrix 40 Portfolio did bounce on the 60 support with a power signal and a hammer candle.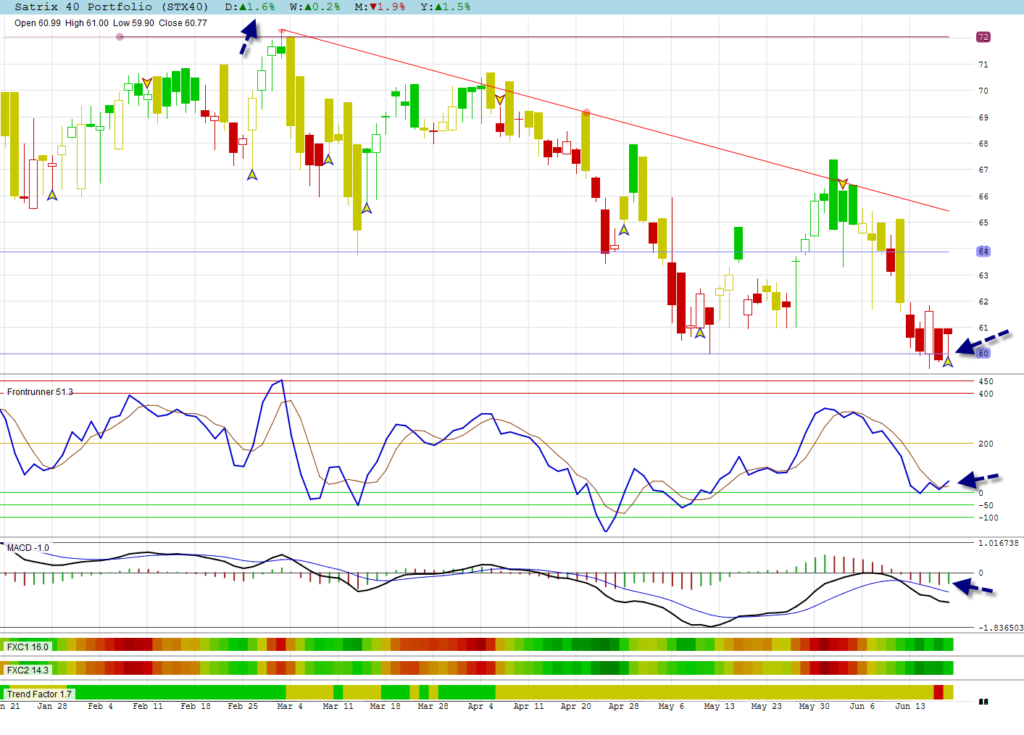 FirstRand Limited
It turned out to be a good day for banks. FirtsRand Limited bounced on strong support. We also had a Power signal on this support line 2 days earlier.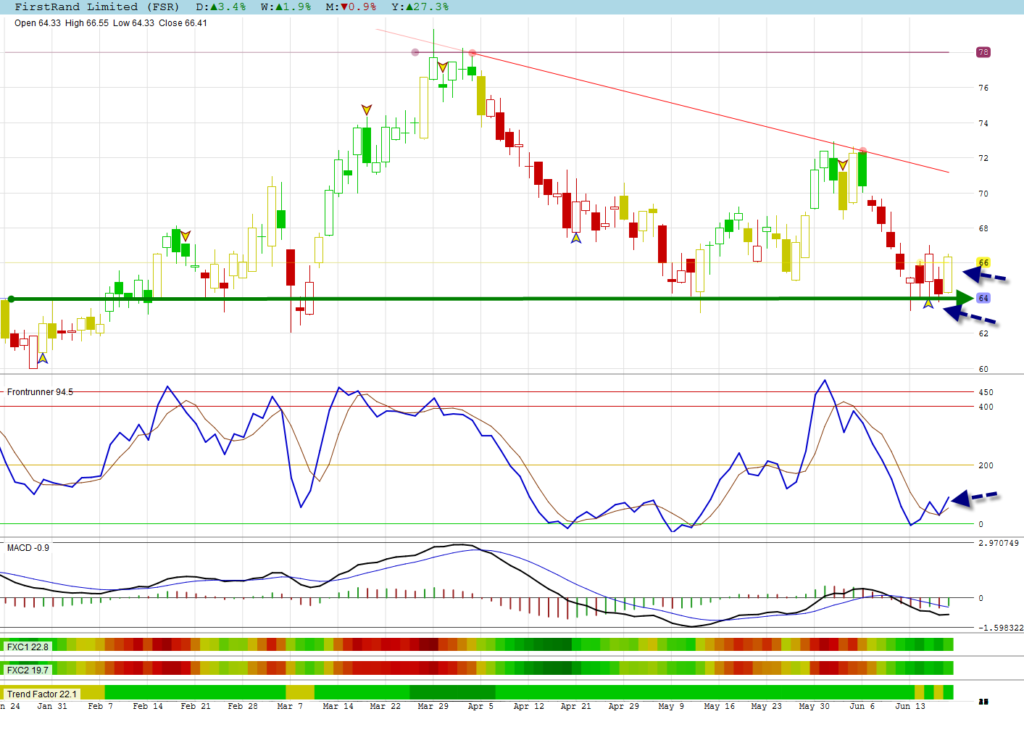 Algomodel Startegies, Education & Features
Click on Education or go to the home page to view education posts.
Frontrunner, Gaps, Trend and Cyclic Indicators are explained in these education posts.
All stock graphs are shown with a Trend Candles Template which is a feature available in Algomodel Signals Pro.