Anyone can add comments to any market review or lesson posts. It will not appear immediately as it needs validation for spam. It seems that spam is a bigger problem theses days than viruses?
News in Brief
Bloomberg:
Tencent slashes wager on stock that soared 684% in edtech frenzy
Short sellers are having a field day betting against Crypto stocks
MarketWatch:
Stocks bounce back from worst week since 2020
The stock market's big Tuesday bounce is likely to fizzle out: Capital Economics
After a strong Tuesday, futures are all negative again.
Global Indexes
S&P 500
Ignoring all the news, the S&P 500 did break its short term negative trend line to close just below its EMA8 line. Theoretically this can only be a bounce in oversold territory as the close is still below all resistances above?

DAX
And the DAX did exactly the same.

HANG SENG
The HANG SENG is hesitating below its negative trend line, but is managing to stay above its EMA8 line today.

NYSE & NASDAQ Stocks
Tesla Inc
Tesla Inc stole the limelight with its 9.4% gain, breakaway gap, trend line break and divergence at a double bottom. What more positive signs can one get? A Power signal was given at the first bottom of $632.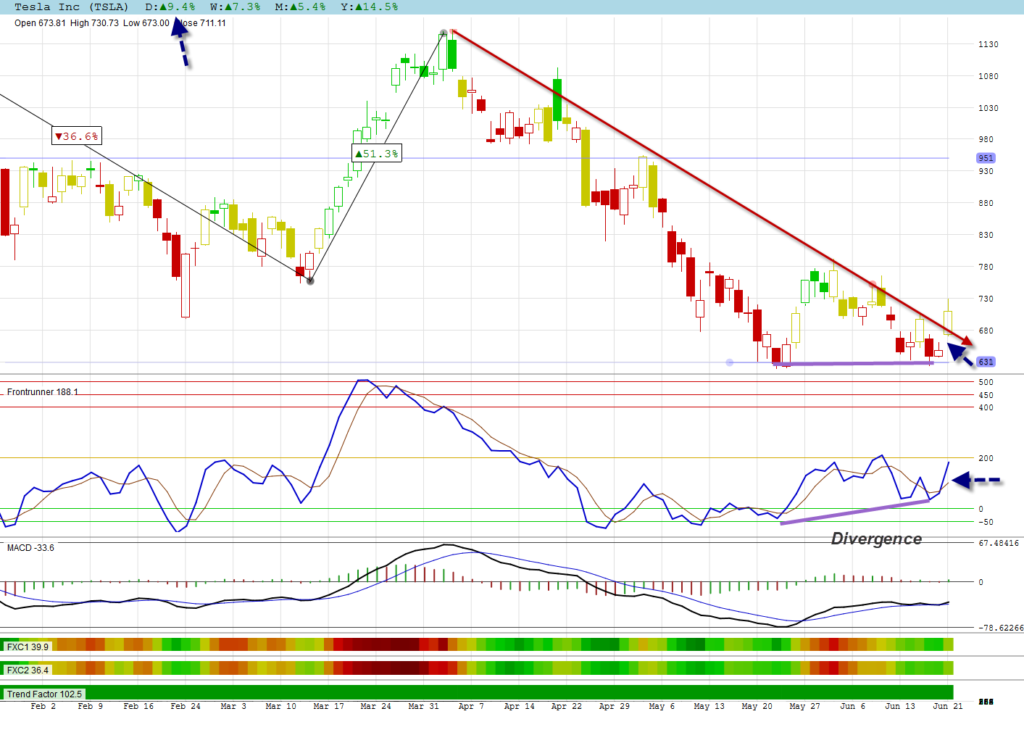 NVIDIA Corporation
And NVIDIA Corporation did exactly the same except for breaking its trend line. It has now touched the 2021 $154 resistance 4 times. Notice the % declines to date.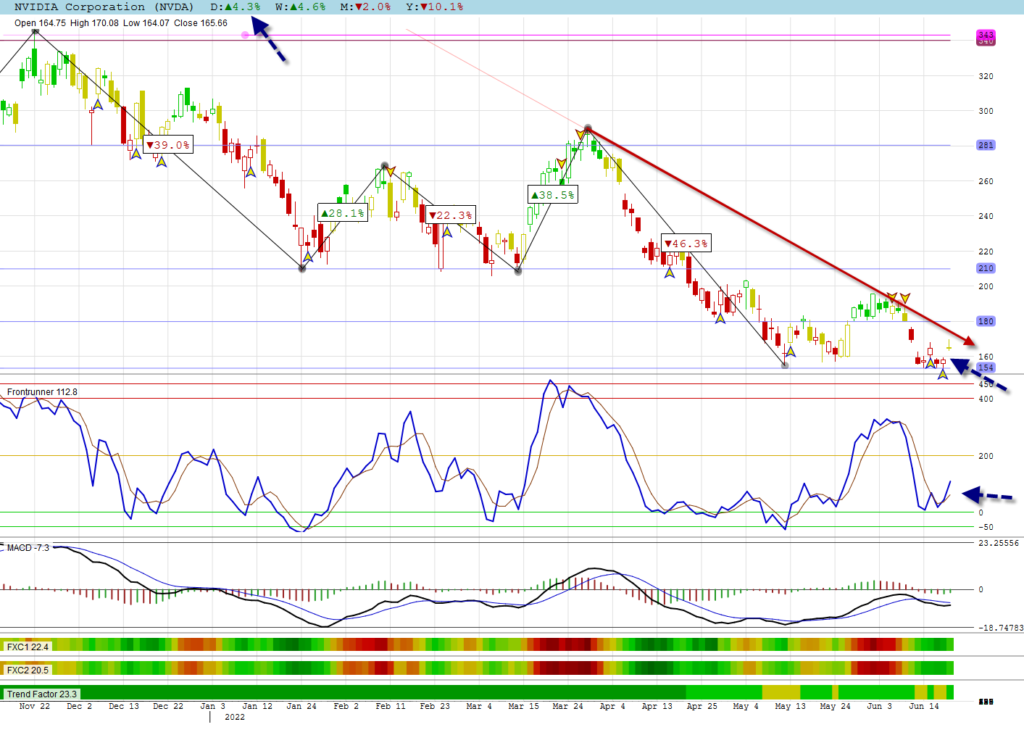 JSE Stocks
Satrix 40 Portfolio
The Satrix 40 Portfolio closed with a long legged doji as a warning of possible change. The next lesson I am working on is candle formations!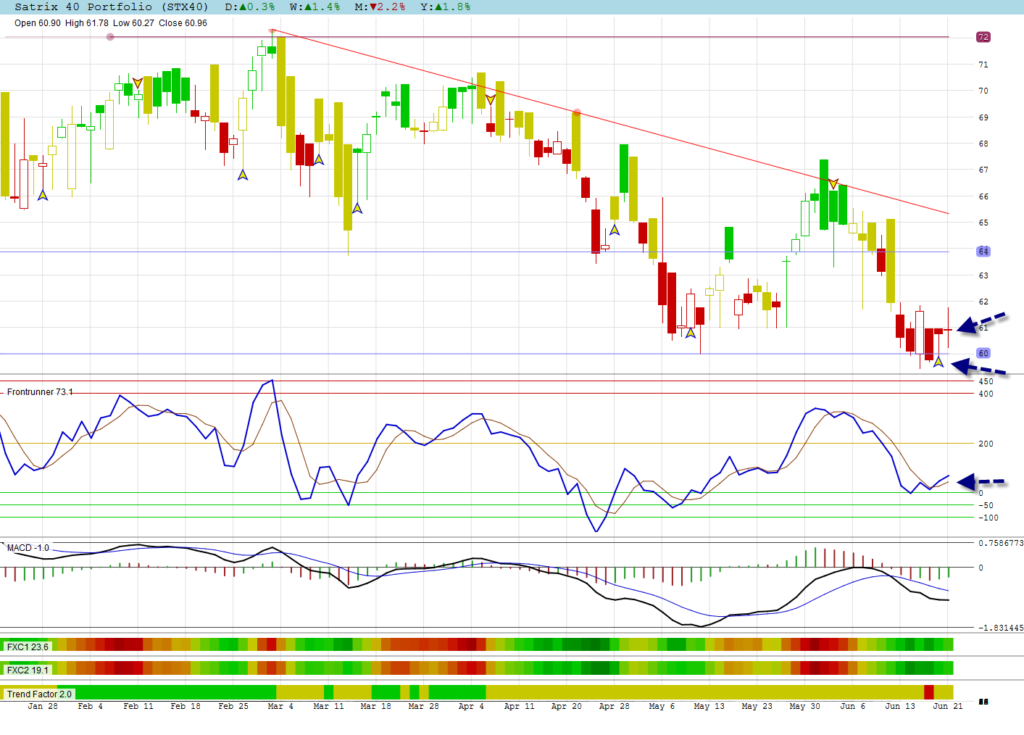 Kumba Iron Ore
Kuba Iron Ore made a 7% gain to break my tight short term trend line, without Frontrunner confirming? Is this only a bounce in very oversold territory or will the momentum continue?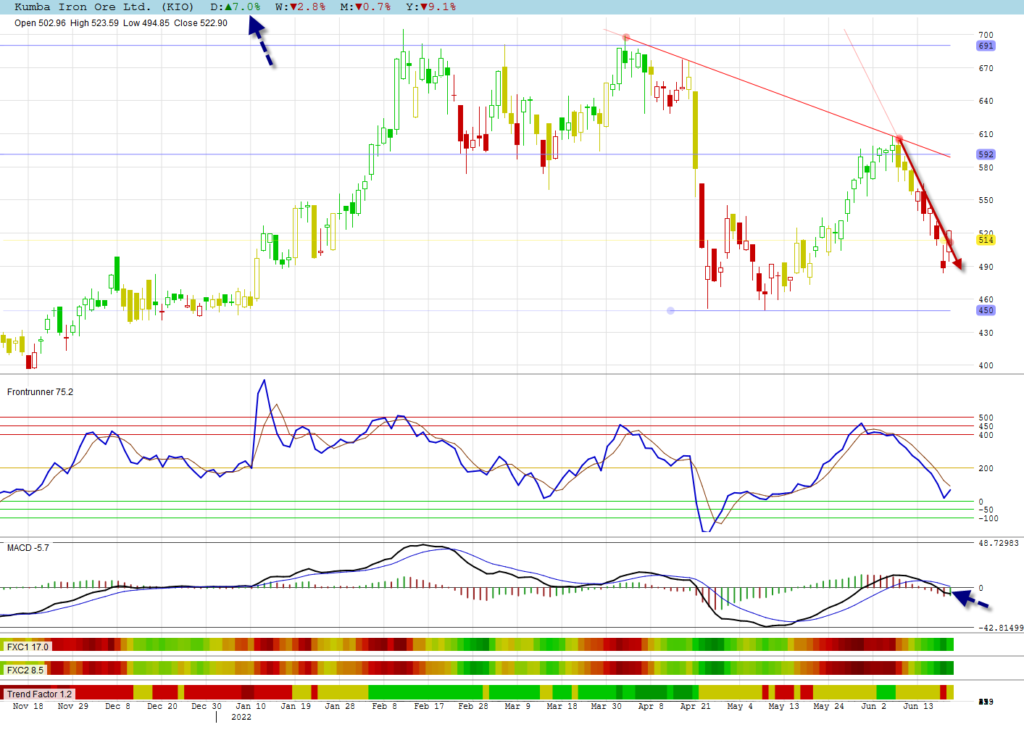 Algomodel Startegies, Education & Features
Click on Education or go to the home page to view education posts.
Frontrunner, Gaps, Trend and Cyclic Indicators are explained in these education posts.
All stock graphs are shown with a Trend Candles Template which is a feature available in Algomodel Signals Pro.