Anyone can add comments to any market review or lesson posts. It will not appear immediately as it needs validation for spam. It seems that spam is a bigger problem theses days than viruses?
News in Brief
Bloomberg:
The S&P 500 hasn't had such a bad first half since the Nixon era
MarketWatch:
Tesla's new factories are 'gigantic money furnaces,' Elon Musk says
Powell says U.S. economy can handle the additional hikes that are coming
AMD stock now at a 'reasonable valuation' after near -50% pullback, Morgan Stanley says
Markets were very hesitant yesterday after Tuesday's bounce.
Global Indexes
S&P 500
The S&P 500 is very hesitant just below first resistance, the EMA8 line.

DAX
The DAX bounced down from its EMA8 line resistance, still leaving it in all negative territory.

HANG SENG
With all this indecision the HANG SENG currently trading with a doji, more indecision, on its EMA8 line.

NYSE & NASDAQ Stocks
Tesla Inc
To add to all this indecision Tesla Inc made an inverted hammer candlestick. Trend candles did however turn to green to confirm the break?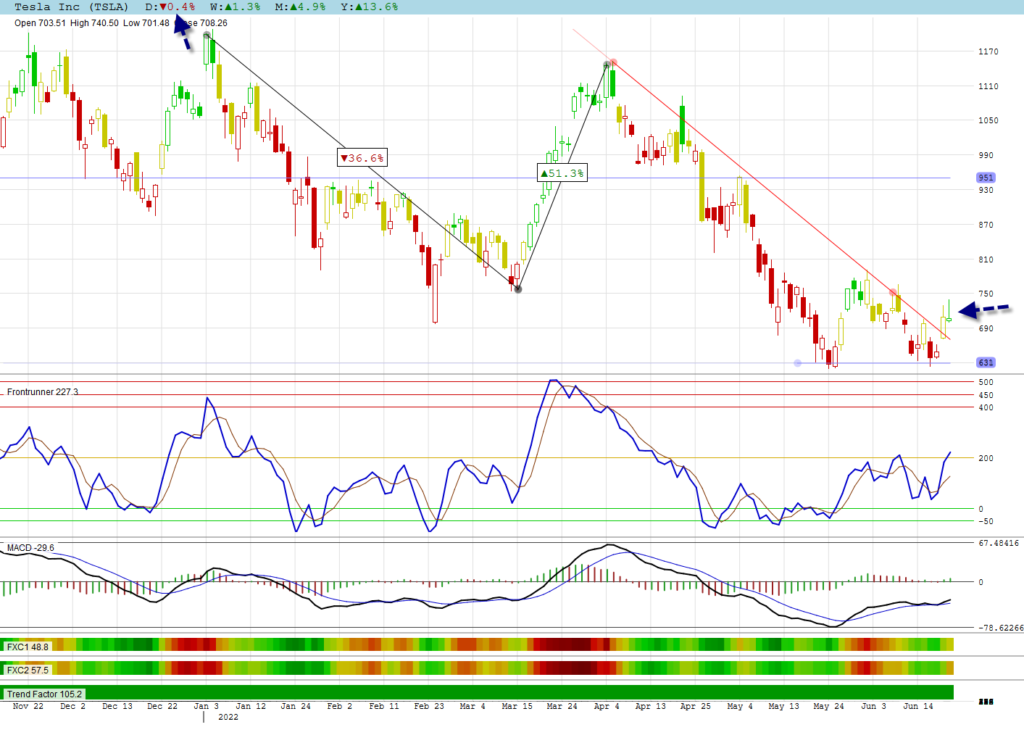 Advance Micro Devices Inc
I was interest whether Advance Micro Devices actually did correct 50%. Yip it did. It is also very uncertain with 3 small body candles next to each other.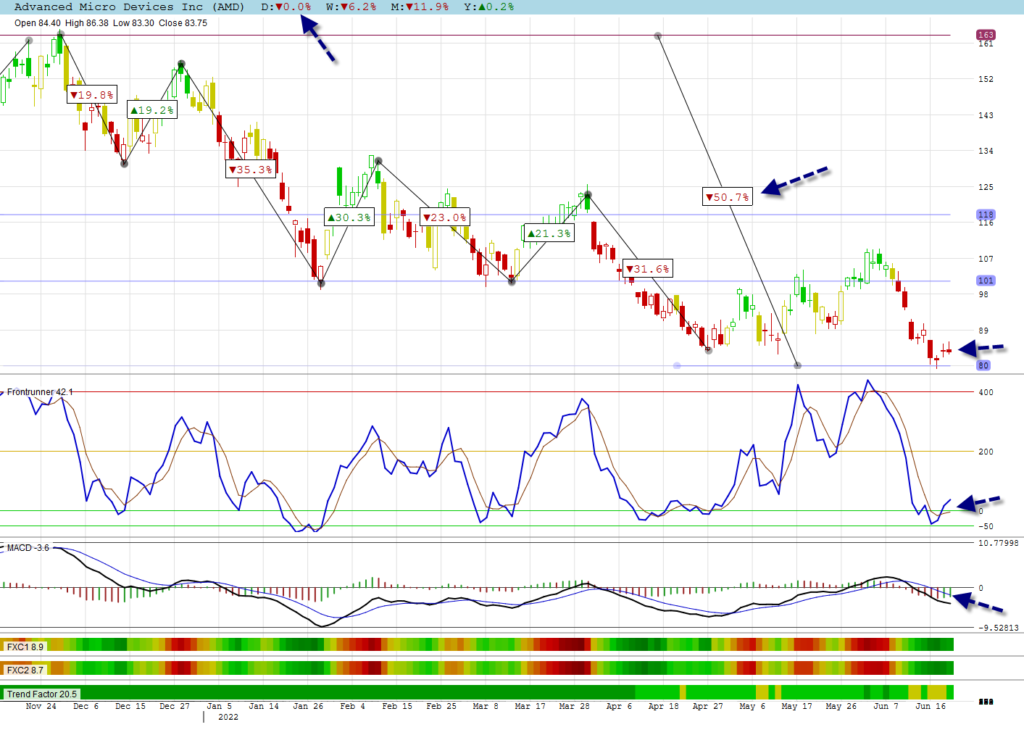 JSE Stocks
Satrix 40 Portfolio
Another wild volatile day for the Satrix 40 Portfolio to close just above support. We have 3 turning candles and 3 bearish candles all touching the 60 support. Something must give!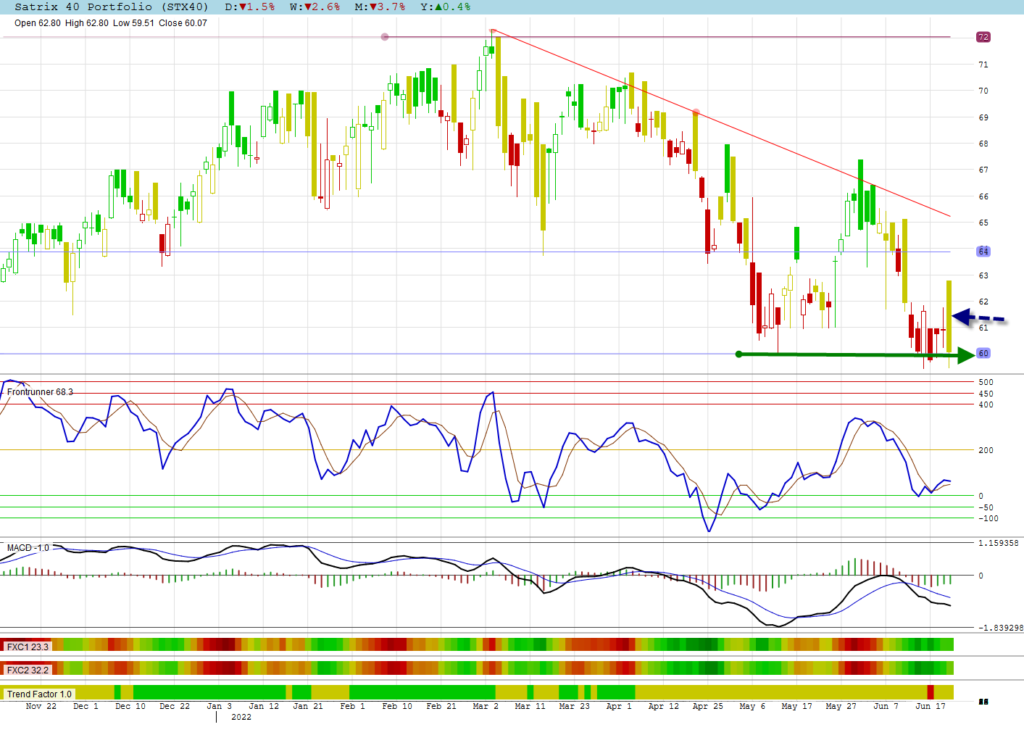 PPC Ltd
The economy is not helping PPC that also lost 53% since the beginning of the year. Yesterday -19% and Frontrunner is warning that more lows are coming.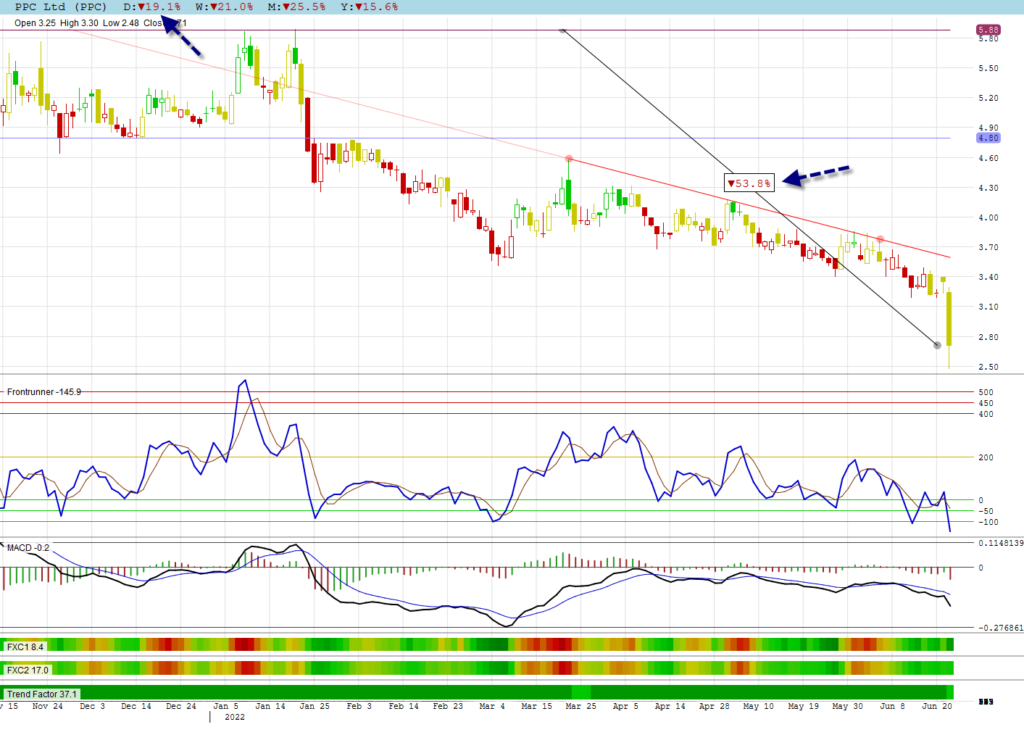 Algomodel Startegies, Education & Features
Click on Education or go to the home page to view education posts.
Frontrunner, Gaps, Trend and Cyclic Indicators are explained in these education posts.
All stock graphs are shown with a Trend Candles Template which is a feature available in Algomodel Signals Pro.