Bloomberg:
Big tech sinks stocks bruised by recession jitters
Recession risks put Canada's stock market beat in jeopardy
MarketWatch:
How long will stocks stay in a bear market? It hinges on whether a recession hits, says Wells Fargo Institute
Dow closes nearly 500 points lower as weak economic data rattle markets
The long term negative resistances in place remain strong and we had quite a few stocks bouncing down from it.
Global Indexes
S&P 500
The S&P 500 made a candle pattern as close as can come to an evening star (Bearish Reversal). See the lesson on candlestick patterns.

DAX
The DAX is also making indecision high wave candles on the EMA8 line.

HANG SENG
Also an unsure doji for the HANG SENG just below the 22500 resistance level.

NYSE & NASDAQ Stocks
Amazon.com Inc
The negative trend line acted as resistance for Amazon.com. The bearish candle formation is very close to a three inside out formation.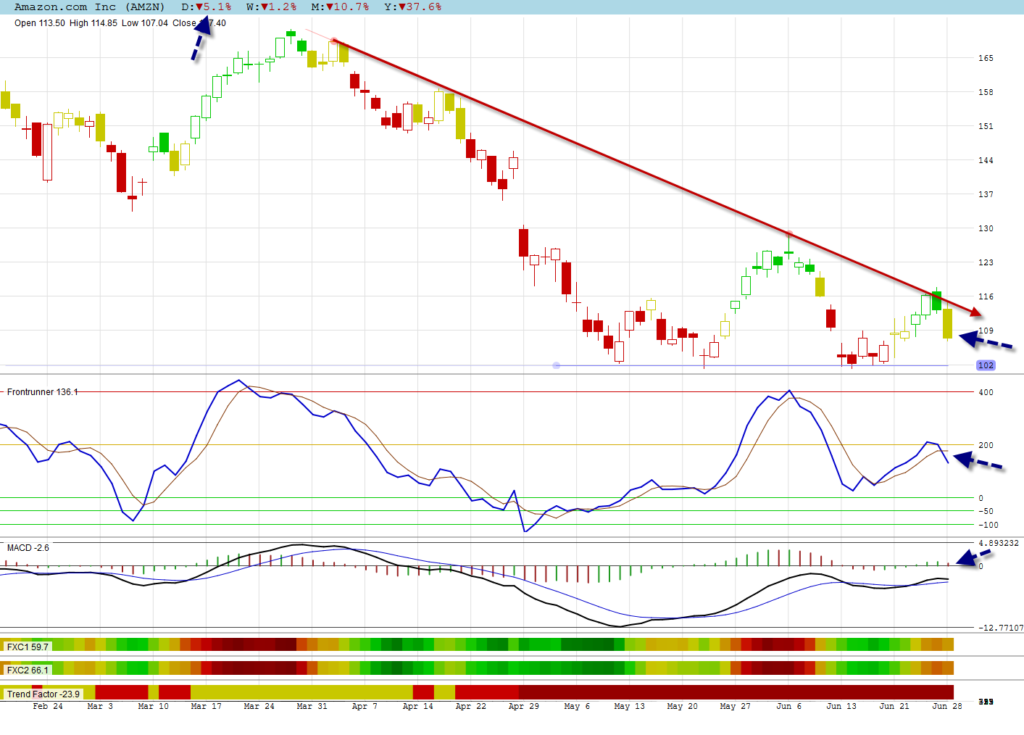 Apple Inc
The negative resistance line was just too strong for Apple Inc and it bounced down from it.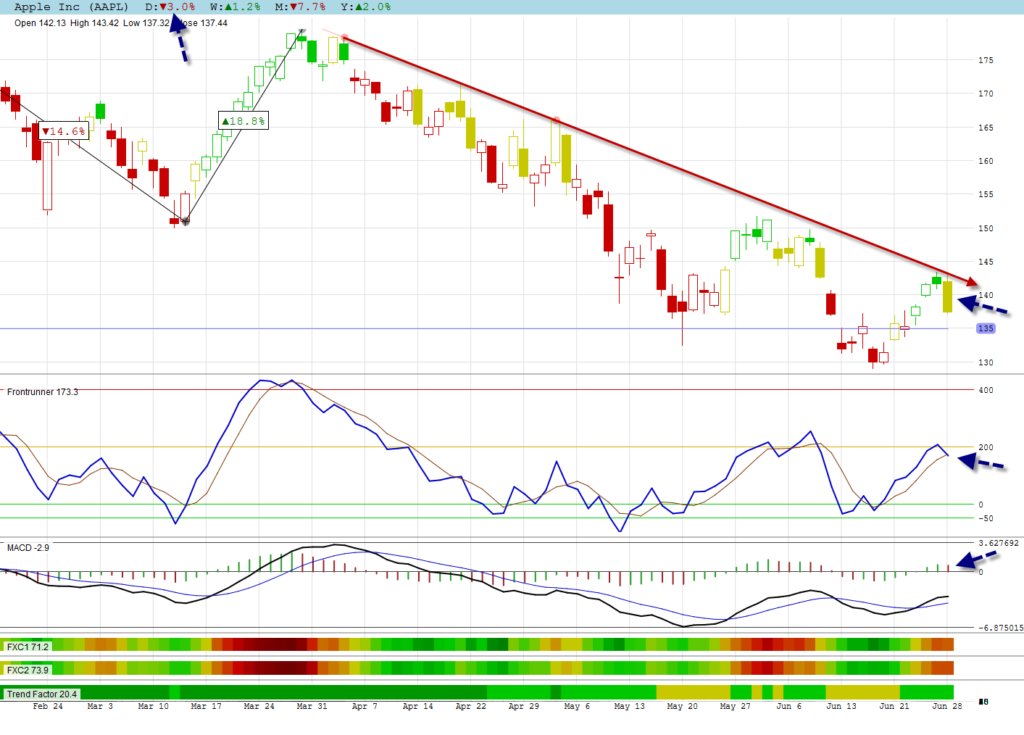 JSE Stocks
Satrix 40 Portfolio
The Satrix 40 Portfolio is also undecided about direction with a long-legged small body candle.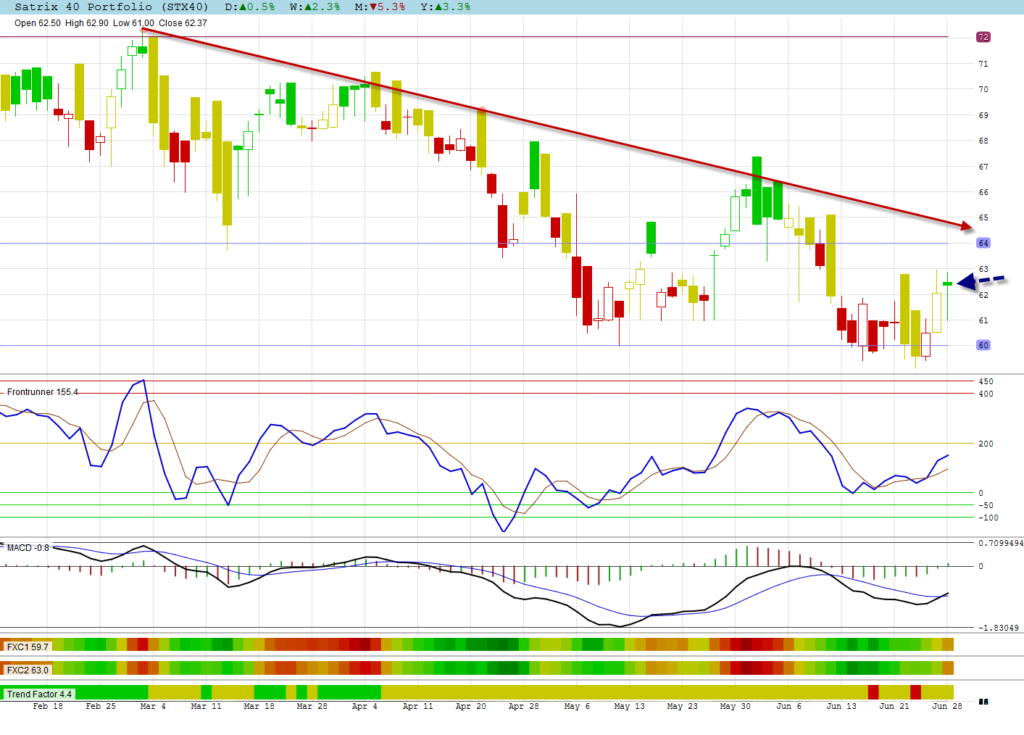 Compagnie Financiere Richemont SA
Richemont broke its negative trend line, but with the global negative sentiment, we will have to see if it will hold?
Algomodel Startegies, Education & Features
Click on Education or go to the home page to view education posts.
Frontrunner, Gaps, Trend and Cyclic Indicators are explained in these education posts.
All stock graphs are shown with a Trend Candles Template which is a feature available in Algomodel Signals Pro.