Bloomberg:
Stocks fluctuate after China data; Dollar declines
Hong Kong's top stock-trading is quietly unwinding
MarketWatch:
First Wall Street bank to call a U.S. recession now sees chance that inflation fails to decelerate
China's manufacturing, services activity return to expansion in June
We are still experiencing very volatile markets.
Global Indexes
S&P 500
The S&P 500 stalled with a doji on the EMA8 line, uncertain about direction.

DAX
The DAX did dip down with a falling window after its uncertainty at the EMA8 line.

HANG SENG
The HANG SENG is currently trading still above its EMA8 line with an uncertain small body candle.

NYSE & NASDAQ Stocks
Apache Corporation
After the uncertain long-legged small body candle, Apache Corporation corrected 6.9% for the day. Notice that none of the trend candles has turned green for the past 3 weeks!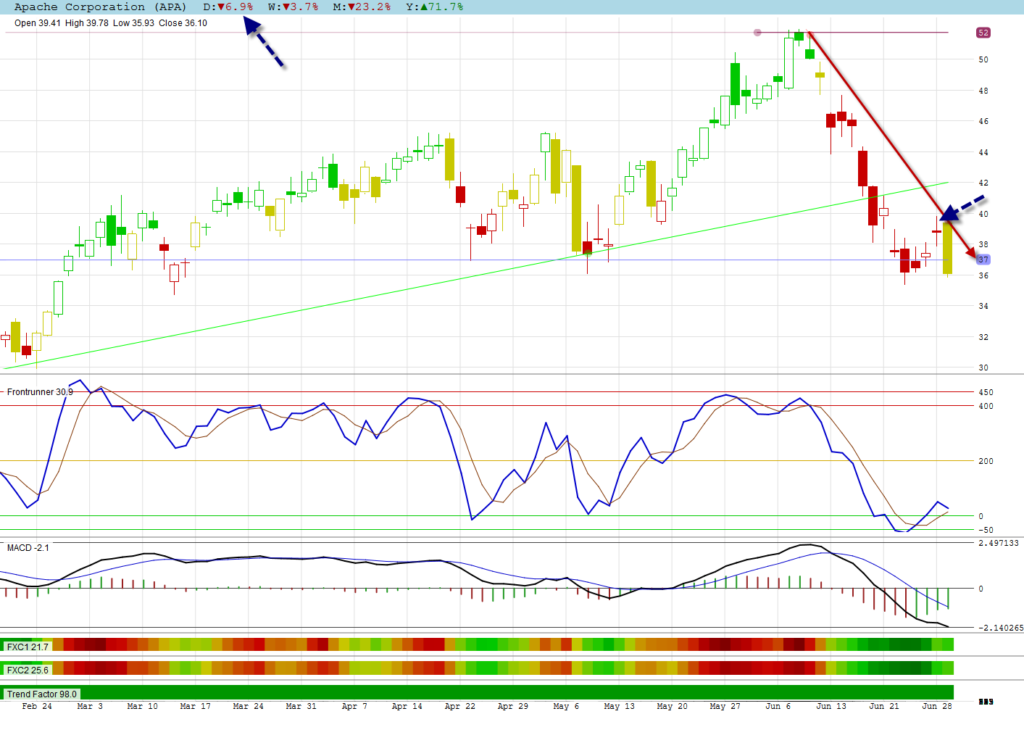 The Coca-Cola Co
Three uncertain candles against negative resistance for The Coca-Cola Co. Can you identify them? If not, see lesson 9 about candlestick patterns.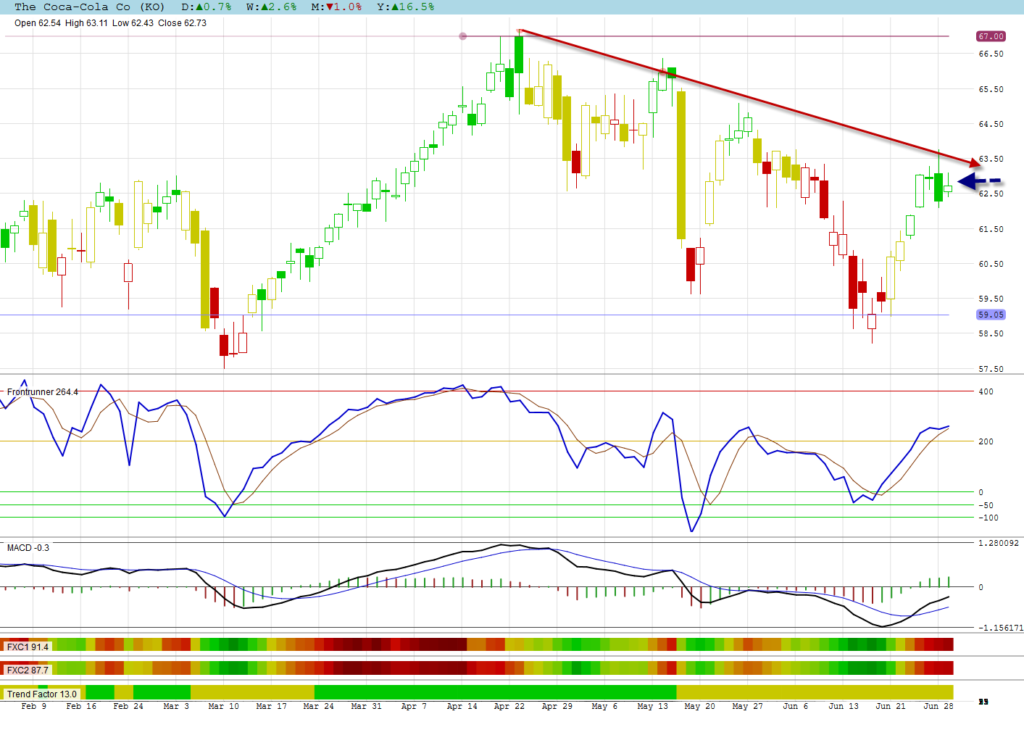 JSE Stocks
USD / ZAR
The Rand is at a major resistance against against the Dollar. I showed this on a weekly chart to see 3 and a half years of data. We will have to wait to see if the resistance will hold?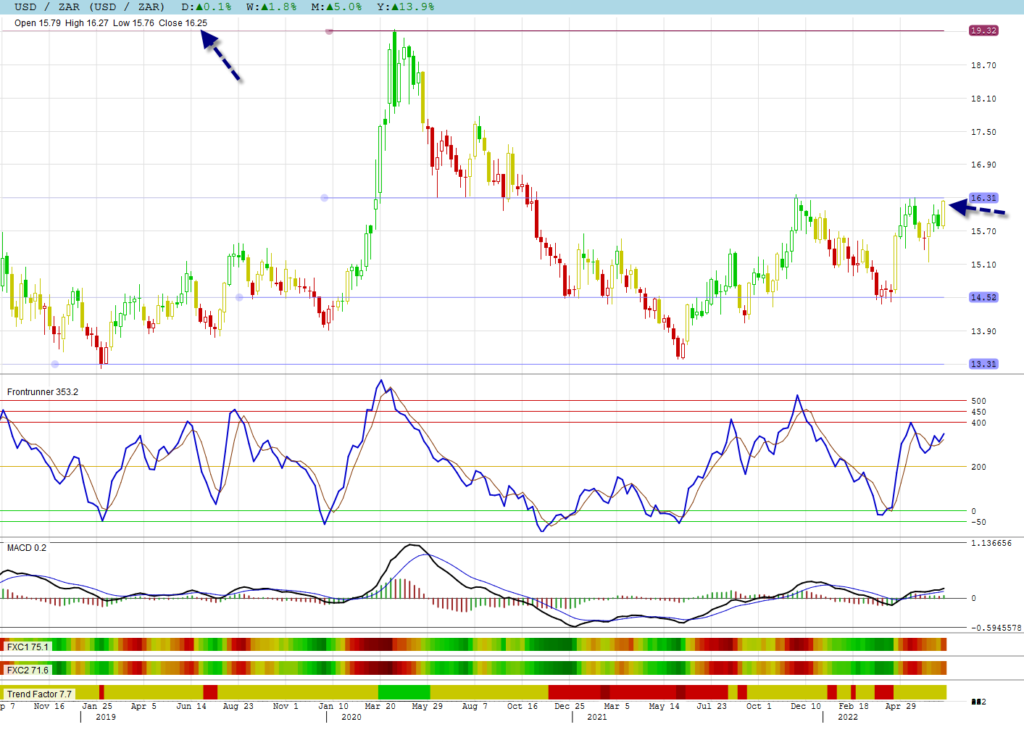 Sasol Limited
Sasol made an engulfing bull candle after the recent correction. The main contributing factor can be the weak Rand as the energy stocks in the U.S. are still correcting.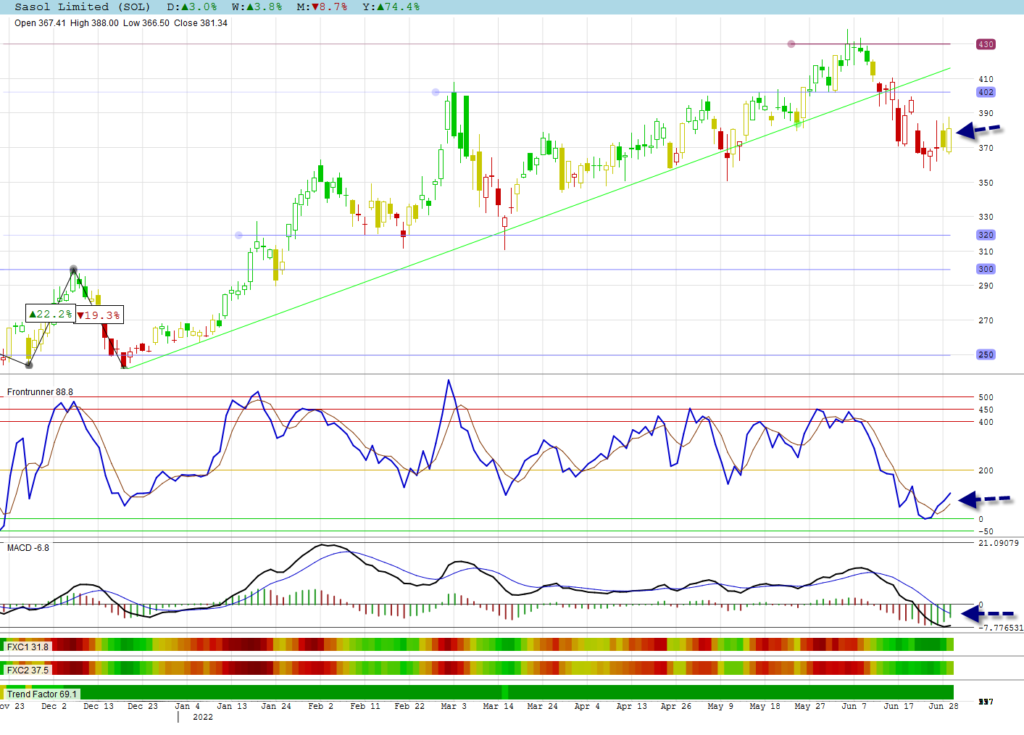 Algomodel Startegies, Education & Features
Click on Education or go to the home page to view education posts.
Frontrunner, Gaps, Trend and Cyclic Indicators are explained in these education posts.
All stock graphs are shown with a Trend Candles Template which is a feature available in Algomodel Signals Pro.