Bloomberg:
Stock doomsayers vindicated in historic first half
Investors lose $1.8 trillion with consumer stocks mired in record rout
China's world-beating stock rally is forecast to strengthen more
MarketWatch:
The Dow just booked its worst first half since 1962
S&P 500 closes lower for fourth straight session as stocks cement worst first half since 1970
Not a pretty picture for Global Markets when you read the news.
Global Indexes
S&P 500
The S&P 500 closed with a long-legged doji below the EMA8 line, uncertain about direction.

DAX
The DAX made a dragon fly doji after a falling window in all negative territory. Notice that the Trend Factor turned dark red.

Nikkei 225
The Nikkei 225 made 2 black crows to follow Global Markets lower.
NYSE & NASDAQ Stocks
Walgreens Boots Alliance Inc
Walgreens Boots Alliance took the honors on the S&P 500 with its 7.3% drop. Look at the last 3 candles: Gravestone doji against trend line, doji, falling window and long black candle. How much more negative can you get?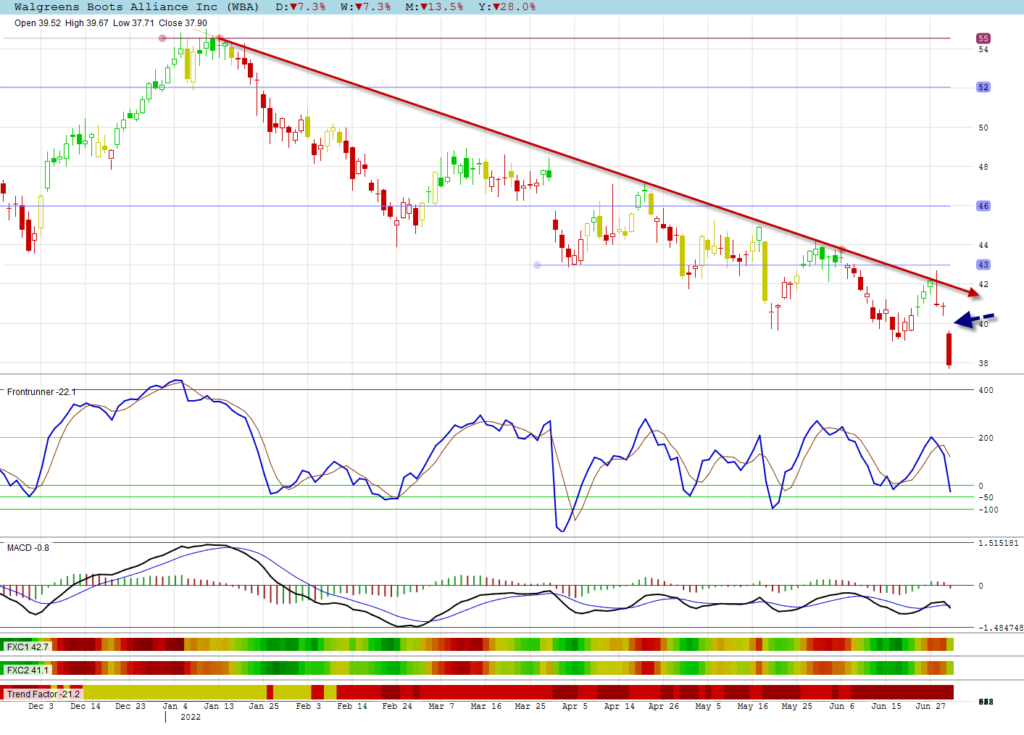 McDonalds Corporation
McDonalds Corporation has also reached its long term negative trend line. I do not have much confidence that it can break the trend line as we are in overbought territory!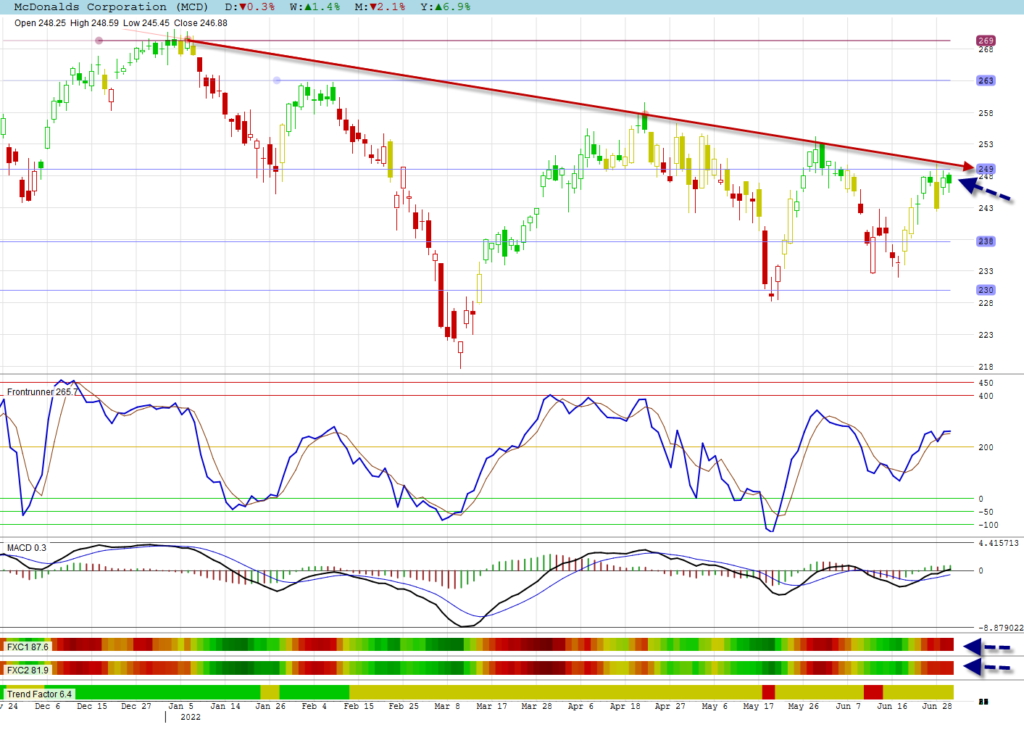 JSE Stocks
Satrix RESI Portfolio
The Satrix Resi Portfolio remains in a long and short term negative trend. This is a case where Frontrunner moves sideways and it needs to break its own resistance line before we will see positive moves.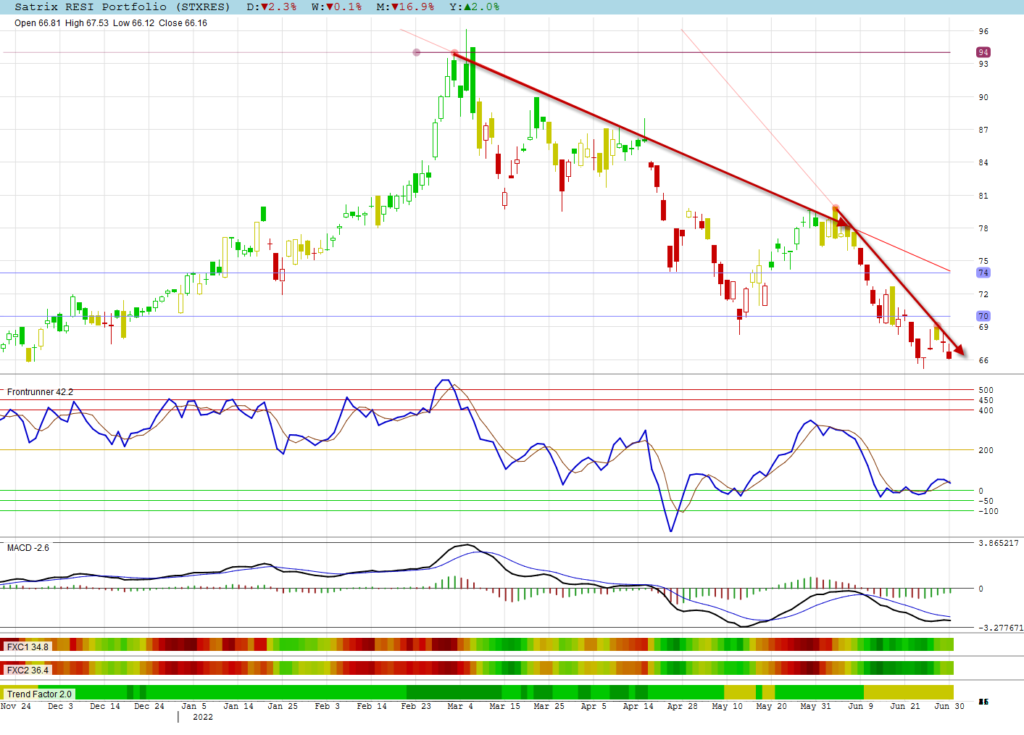 Sanlam Limited
After a steep decline Sanlam is taking the downwards road further. Notice that the Trend Factor has turned dark red.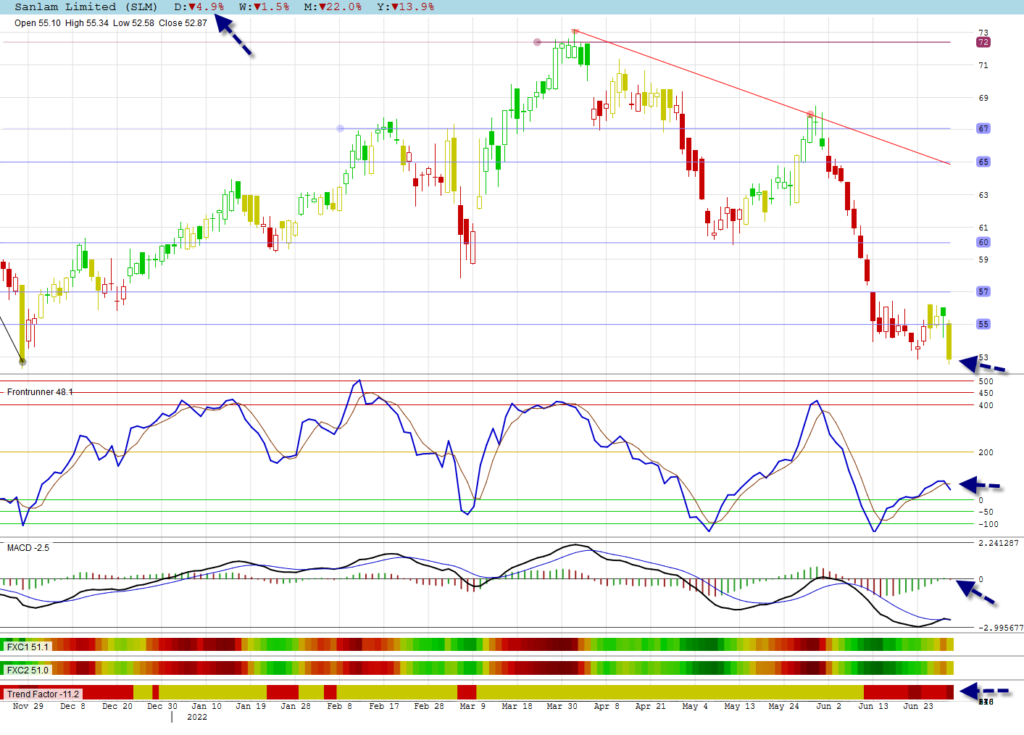 Algomodel Startegies, Education & Features
Click on Education or go to the home page to view education posts.
Frontrunner, Gaps, Trend and Cyclic Indicators are explained in these education posts.
All stock graphs are shown with a Trend Candles Template which is a feature available in Algomodel Signals Pro.