Bloomberg:
European stocks rise as traders weigh valuations against risks
Stocks in India set to rebound after 3-month drop, history says
MarketWatch:
How long will stocks stay in a bear market? It hinges on if a recession hits, says Wells Fargo institute
U.K. stocks rise for first time in three days
Ray Dalio attacks U.S. populists and warns Russia may be 'lesser loser' in Ukraine war
As the U.S. markets were closed yesterday, we will concentrate on the other Global markets.
Global Indexes
FTSE 100 Index
The FTSE 100 Index lifted its head again after the long-legged doji. It is still below the negative trend line and long term average lines.

DAX
The DAX remained below all resistances above.

Hang Seng
The Hang Seng closed on the EMA8 line during its previous session and is doing a small bounce on it today.

NYSE & NASDAQ Stocks
U.S. Markets were closed yesterday
JSE Stocks
Northam Platinum
Some shares made a strong bounce on the JSE with Northam Platinum leading the pack. The negative trend line was broken with its 7.5% gain. Notice that the bounce came with divergence in place.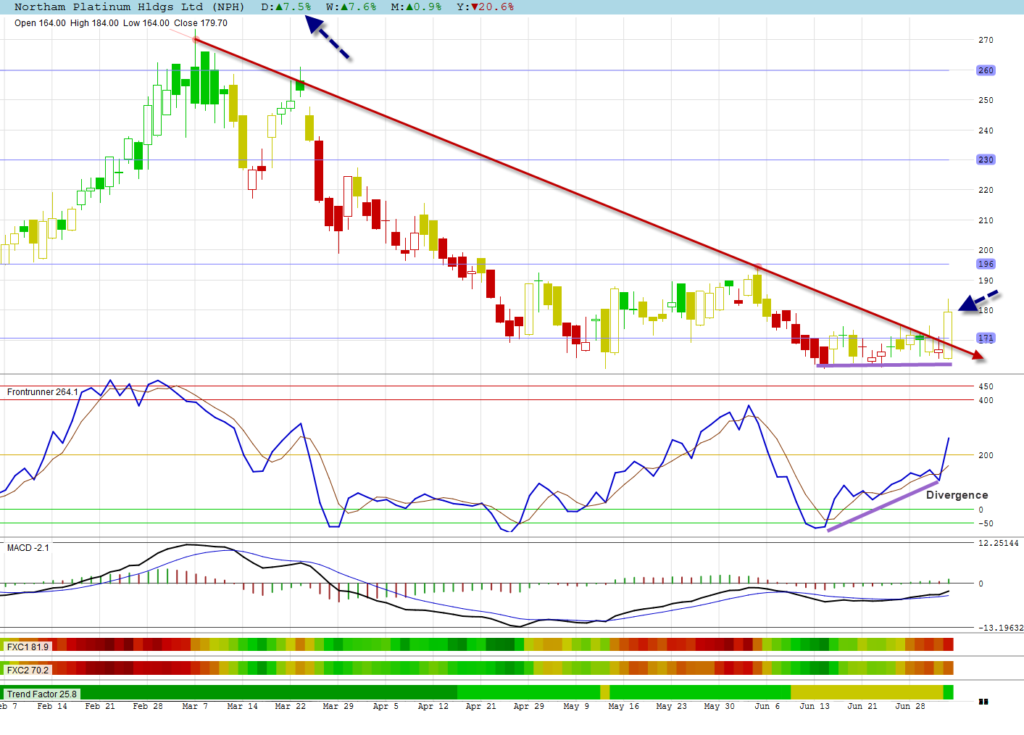 Barloworld Limited
Barloworld is still trending sideways on the R88 support. It also has divergence in place.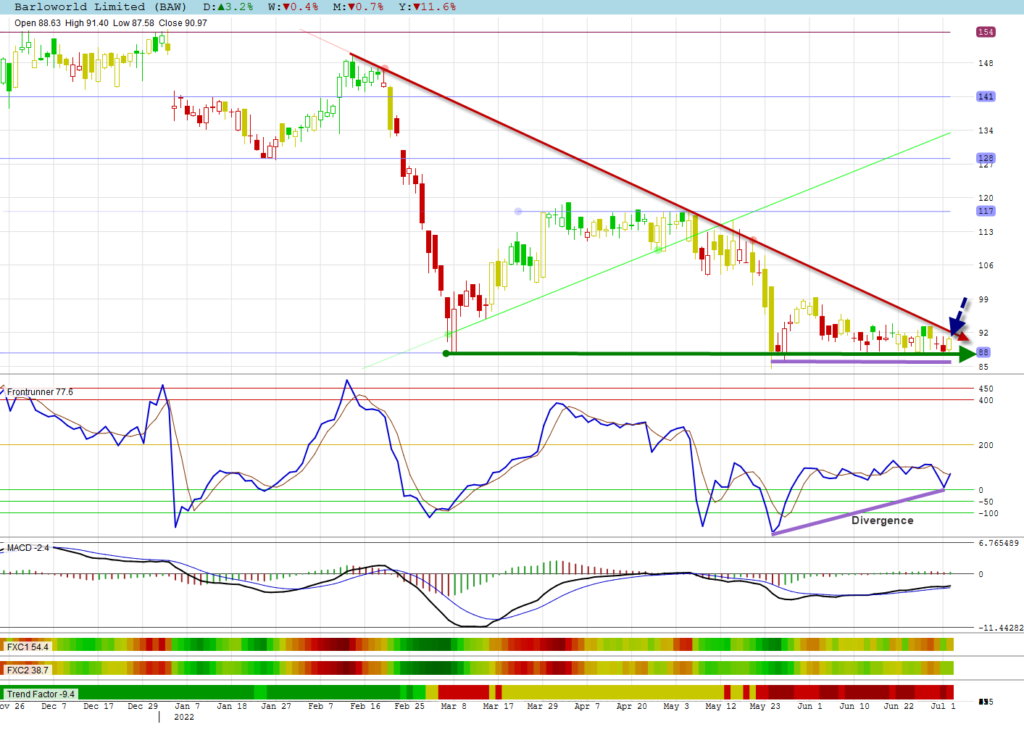 Algomodel Startegies, Education & Features
Click on Education or go to the home page to view education posts.
Frontrunner, Gaps, Trend and Cyclic Indicators are explained in these education posts.
All stock graphs are shown with a Trend Candles Template which is a feature available in Algomodel Signals Pro.