Bloomberg:
Big Tech's bounceback is a glimmer of hope after steep selloff
S&P 500 tumbles as renewed recession fears rattle Wall Street
MarketWatch:
The U.S. won't officially be in recession if GDP shrinks again
U.S. stocks close mostly higher after staging a sharp intraday rebound
It was quite a volatile day in the U.S. It opened sharply down, but managed to climb back to close higher, except for the Dow.
Global Indexes
S&P 500
The S&P 500 closed on its EMA8 line. All the touches of the EMA8 line the past few days is causing the average line to move sideways.

DAX
The DAX made no attempt to bounce back and closed deep in the red.

HANG SENG
The HANG SENG is also bouncing down like the Dax and is currently trading 1.5% down.

NYSE & NASDAQ Stocks
Alphabet Inc
Alphabet is one of the shares that made a strong bounce, but the overall moves are pretty much sideways. It is now bouncing between strong resistance above and support forming below.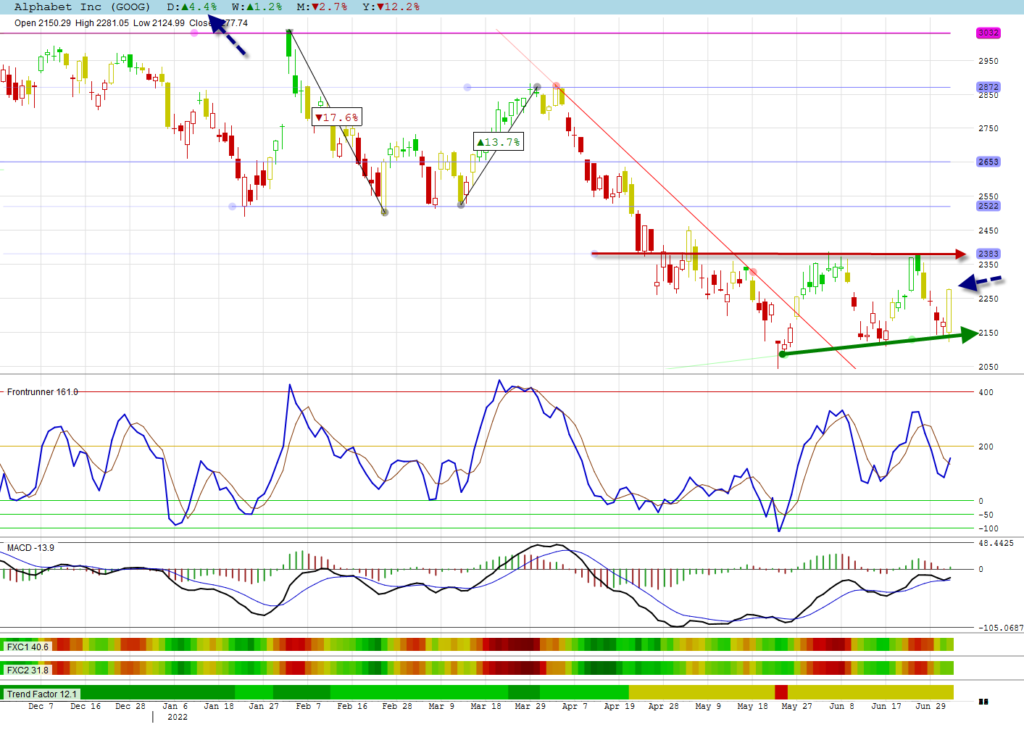 Halliburton Company
Halliburton Company made no attempt to bounce and continued the downward trend. It is busy with leg c of an abc correction.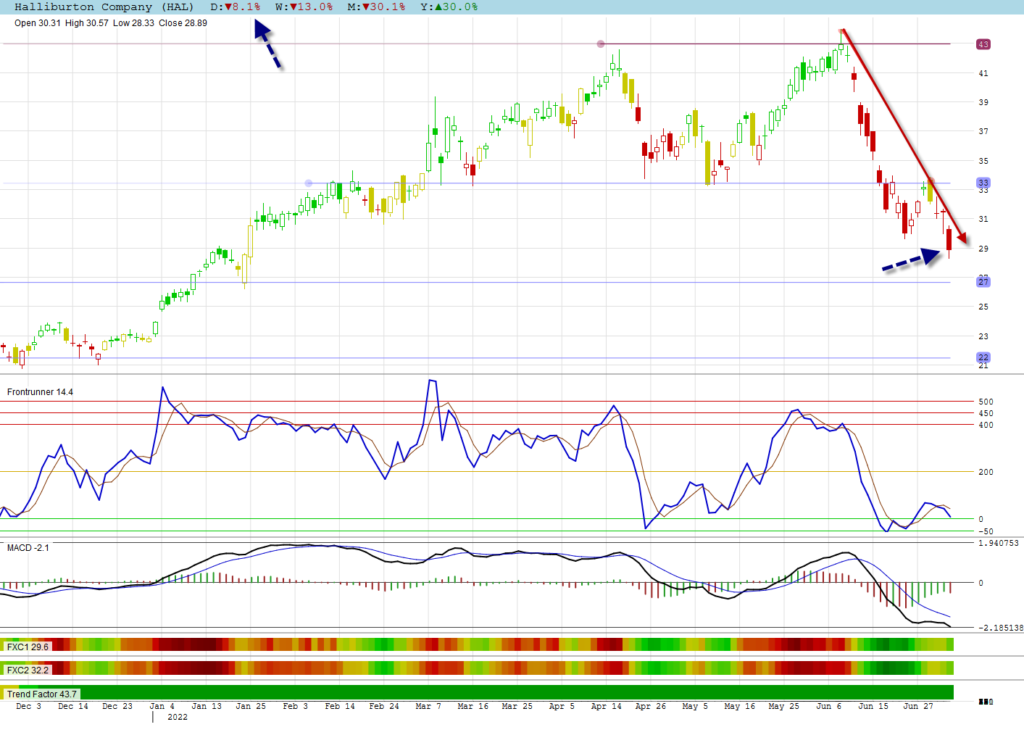 JSE Stocks
Satrix 40 Portfolio
The volatility of the Satrix 40 Portfolio has no end. It closed at the lower end of a large negative candle.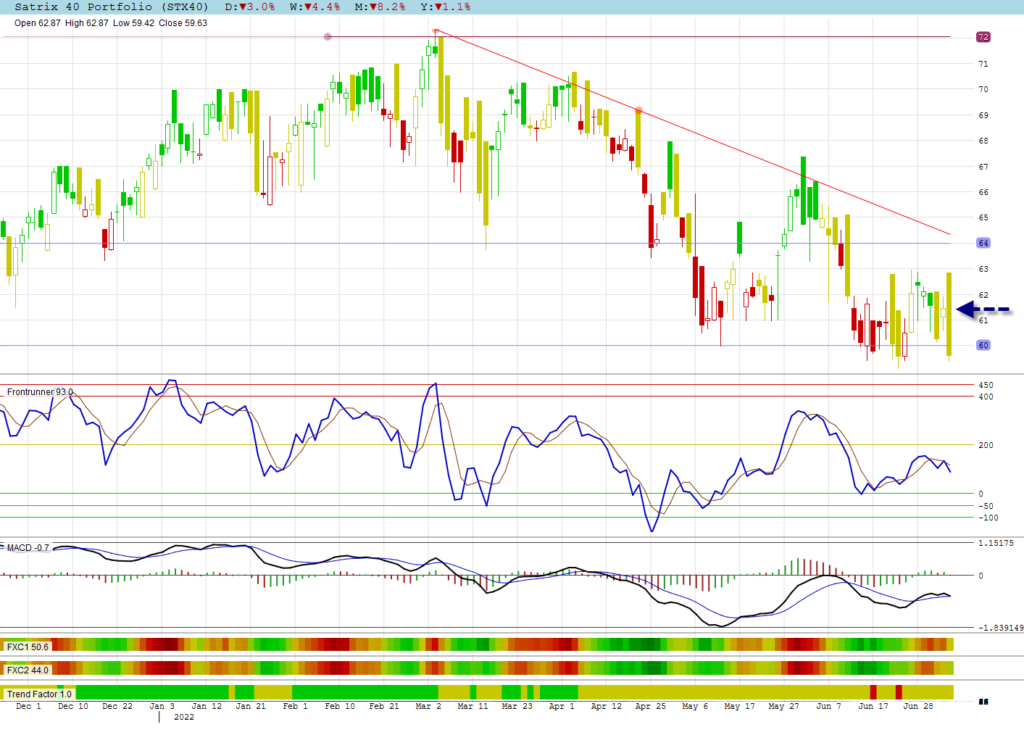 Naspers Limited
The only highlight of the day is Naspers. After the large gap, it continued the strong positive move. It is now nearing top resistance in very overbought territory.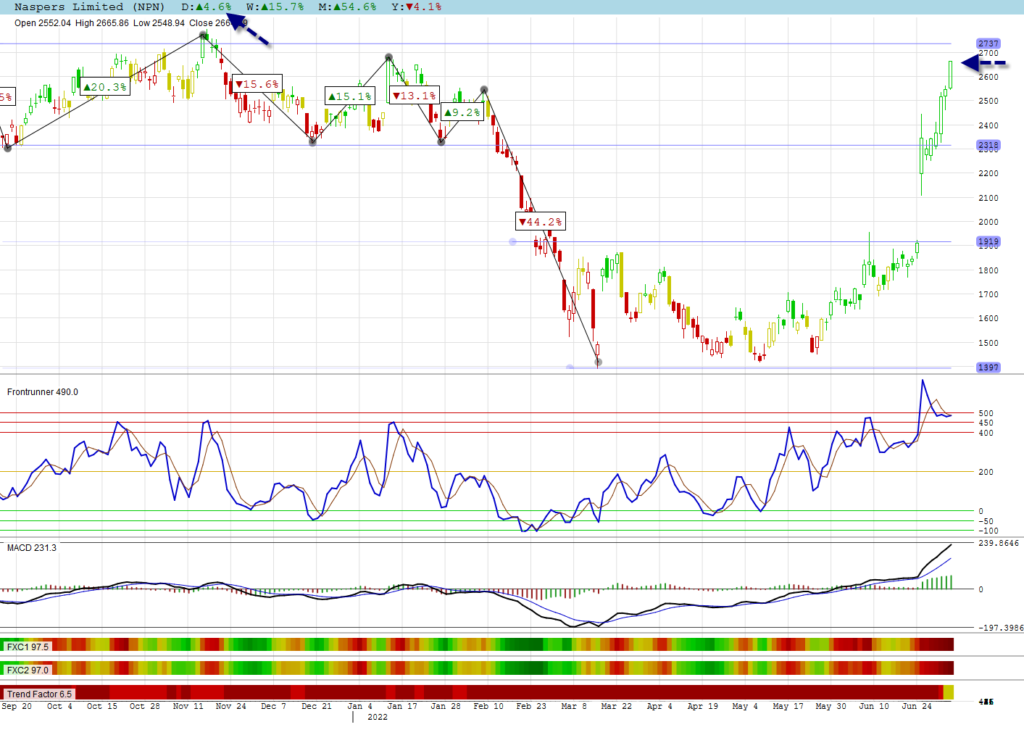 Algomodel Startegies, Education & Features
Click on Education or go to the home page to view education posts.
Frontrunner, Gaps, Trend and Cyclic Indicators are explained in these education posts.
All stock graphs are shown with a Trend Candles Template which is a feature available in Algomodel Signals Pro.