Bloomberg:
Liquidity-sapped stock market keeps flipping in your lunch break
Betting against tech is finally a winning trade as short sellers sit on $20 billion profit
MarketWatch:
A rally in growth stocks could signal 'peak' Fed hawkishness has passed.
Wall Street profit expectations for megabanks cooled slightly ahead of earnings despite deep freeze in stocks
Another volatile day in the U.S. as indexes moved between positive and negative numerous times. In the end it closed positive.
Global Indexes
S&P 500
The small real body of the S&P 500 reflects indecision as neither the bulls nor the bears could take control during the session. The overall movement remains sideways.

DAX
The Harami – doji of the DAX could signal an important bottom reversal if confirmed today!

HANG SENG
The HANG SENG is sitting on its positive trend line that was developing. Bounce coming?

NYSE & NASDAQ Stocks
Bank of America
As the banks are mentioned in the news, lets look at Bank of America. Not a rosy picture! Notice all the doji's and small body candles the past 2 weeks that indicates indecision. Even the Trend Factor is in negative territory.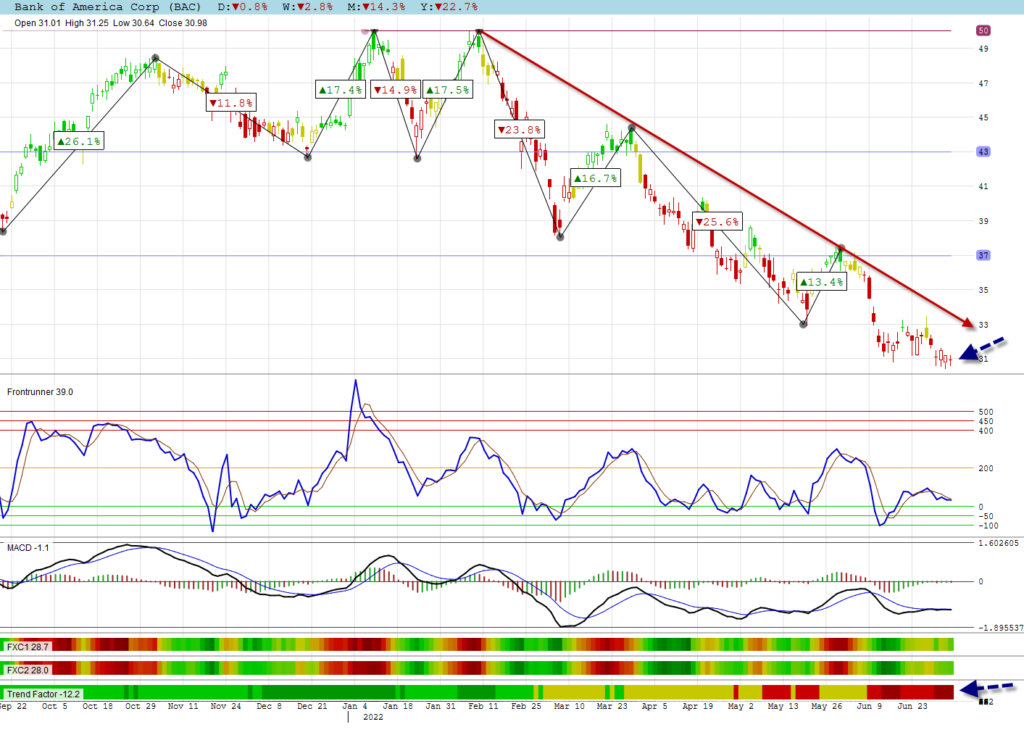 Caterpillar Inc
Caterpillar is also making log legged candles to indicate indecision. Notice how trend candles showed the current trend with its red candles.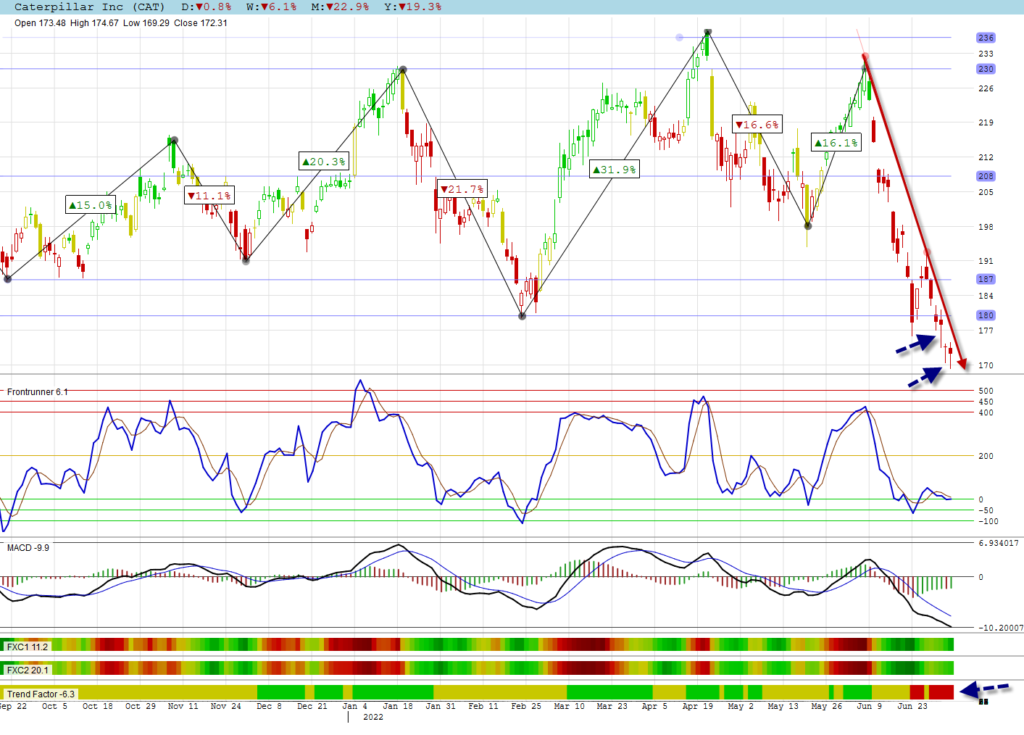 JSE Stocks
JSE All Share
The JSE All Share is similar to Global Markets in negative territory. This index is building a support at the 650 level.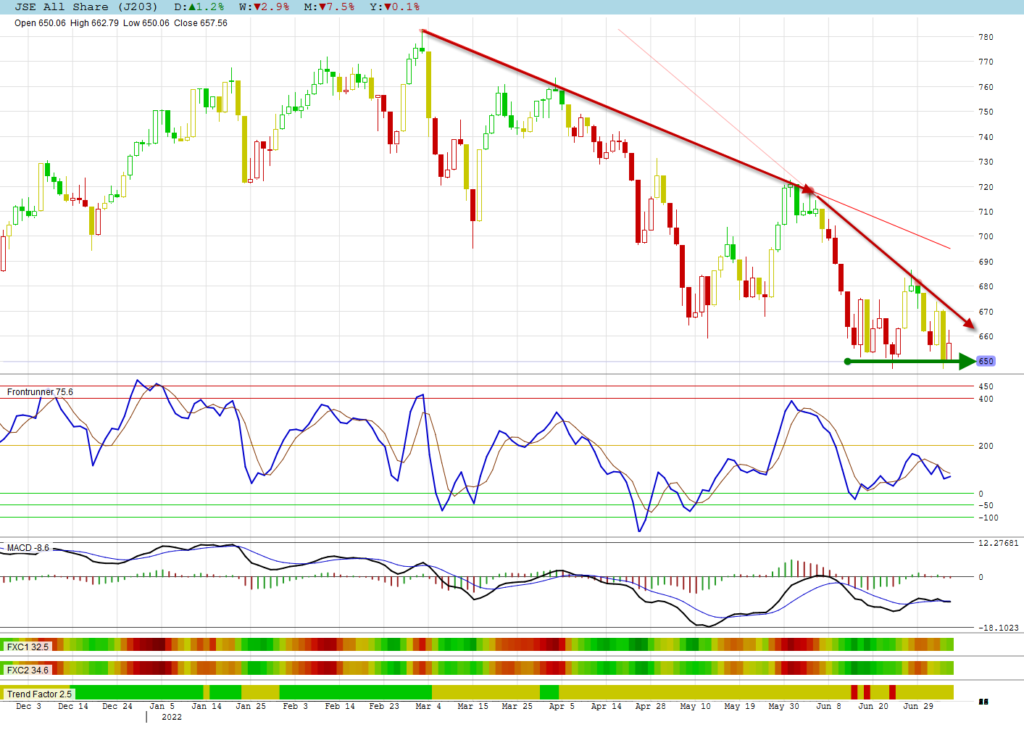 Naspers Limited
I warned yesterday that Naspers is in extreme overbought territory. It now made a Harami bearish reversal pattern with divergence in place.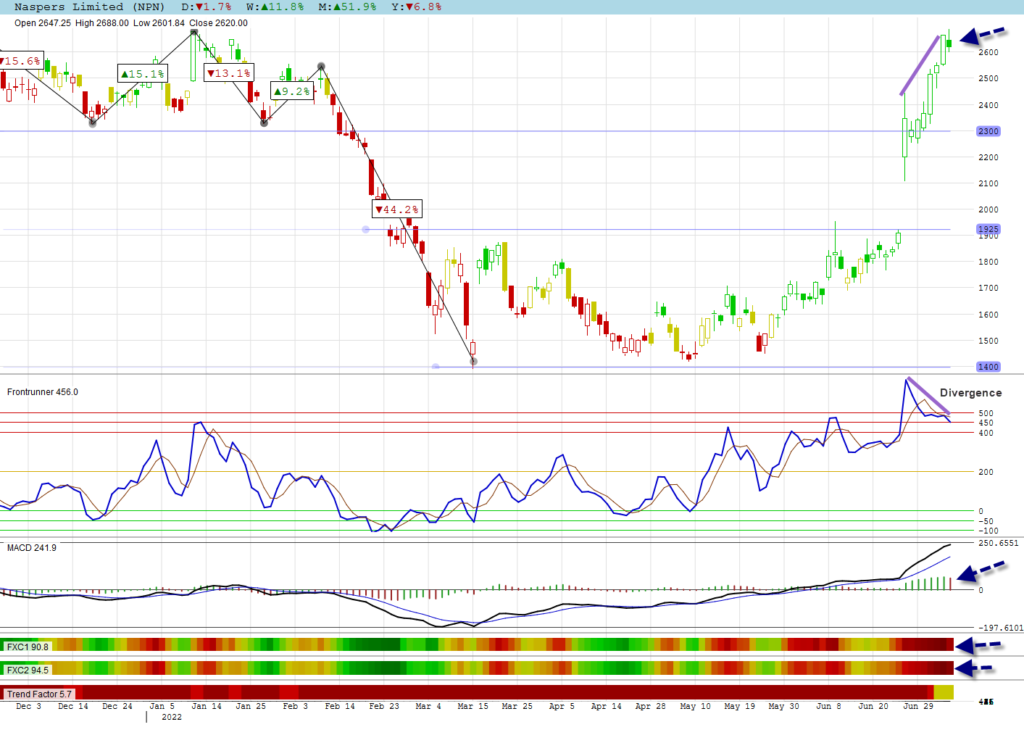 Algomodel Startegies, Education & Features
Click on Education or go to the home page to view education posts.
Frontrunner, Gaps, Trend and Cyclic Indicators are explained in these education posts.
All stock graphs are shown with a Trend Candles Template which is a feature available in Algomodel Signals Pro.