Bloomberg:
Bulls place market bets on economic path needing so much to go right
Oppenheimer strategist dials back his S&P 500 call, Wall Street's most bullish
MarketWatch:
One of Wall Street's biggest bulls lowers S&P 500 target – still sees 25% upside by year end
S&P 500, Nasdaq book longest win streak since March as investors await Friday jobs report
We had a strong day on Global Markets and many indexes made breakaway gaps.
Global Indexes
S&P 500
The S&P 500 stayed on the positive side of its EMA8 line and we even added a positive trend line that is busy forming. Strong resistance is still ahead.

DAX
The Harami – doji of the DAX was confirmed as a bullish reversal signal. It took off with a breakaway gap to break the EMA8 line and the negative trend line.

HANG SENG
The HANG SENG also made a breakaway gap this morning and is currently still sitting on its EMA8 line. Its positive trend line is becoming very strong with 6 touches.

NYSE & NASDAQ Stocks
Apache Corporation
Apache Corporation was the second largest gainer on the S&P 500. The long-legged doji with divergence in place signaled a bullish reversal. The next step is the negative trend line that needs to be broken.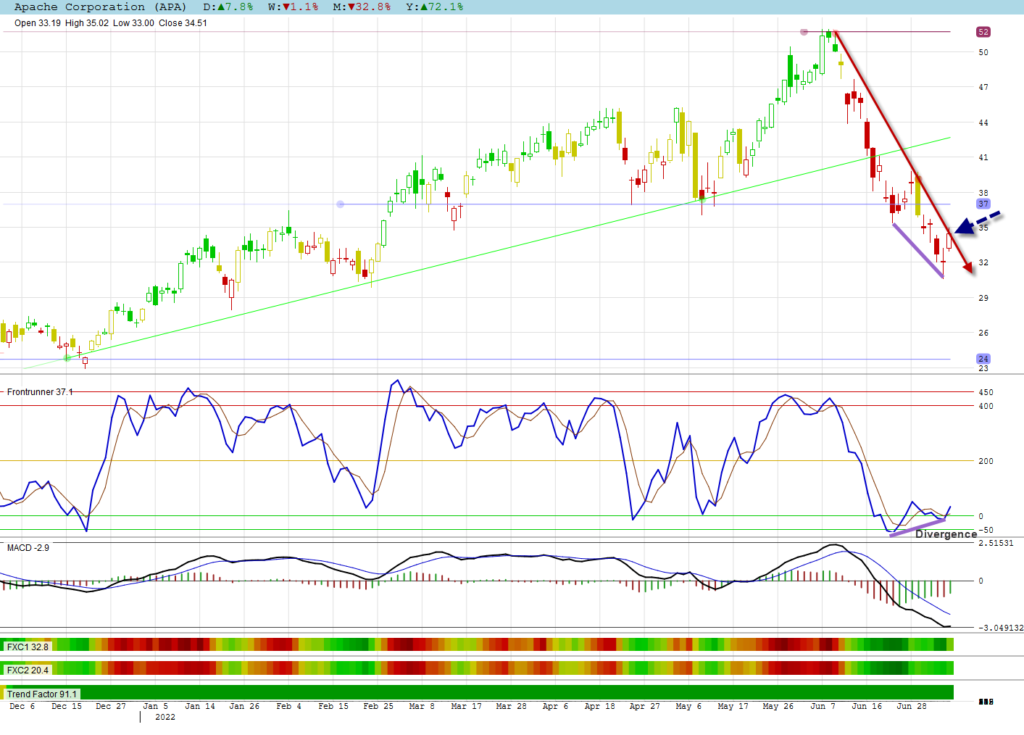 Pioneer Natural Resources
Pioneer Natural Resources also made a breakaway gap after the long-legged doji with divergence in place. It is still hesitating at the negative trend line. Divergence remains the key for me for major reversals. Notice how Frontrunner warned on 17 June that the bottom has not been reached. See Lesson 8 for explanation.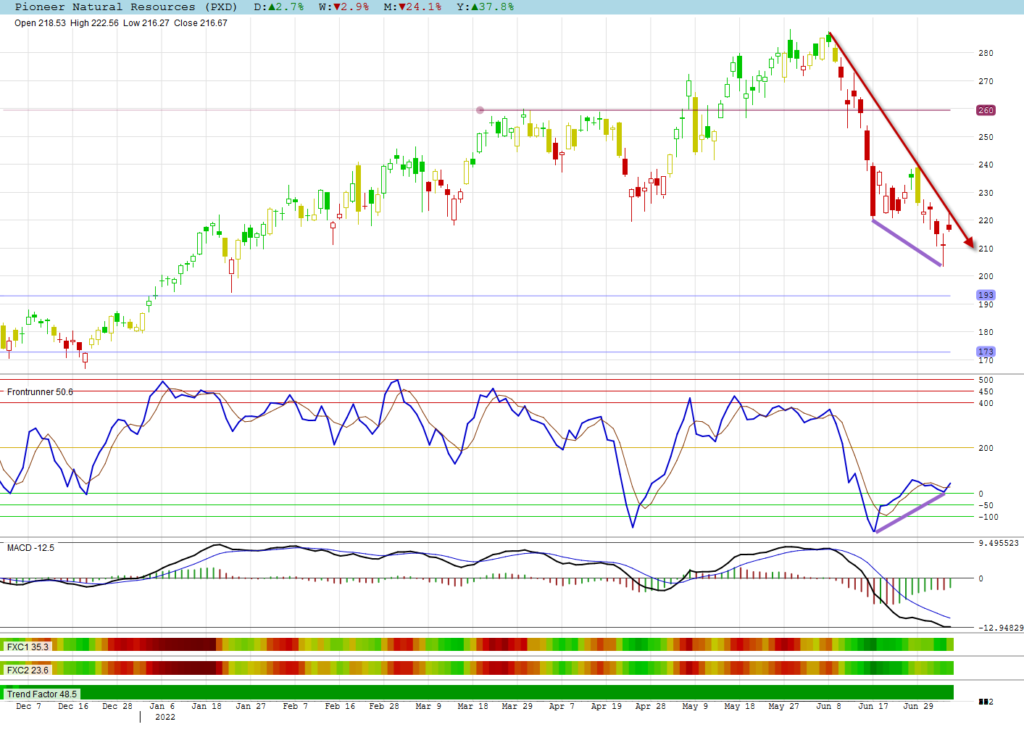 JSE Stocks
JSE All Share
The JSE All Share also followed Global Markets to break its short term negative trend line. Notice the divergence signaling the turn.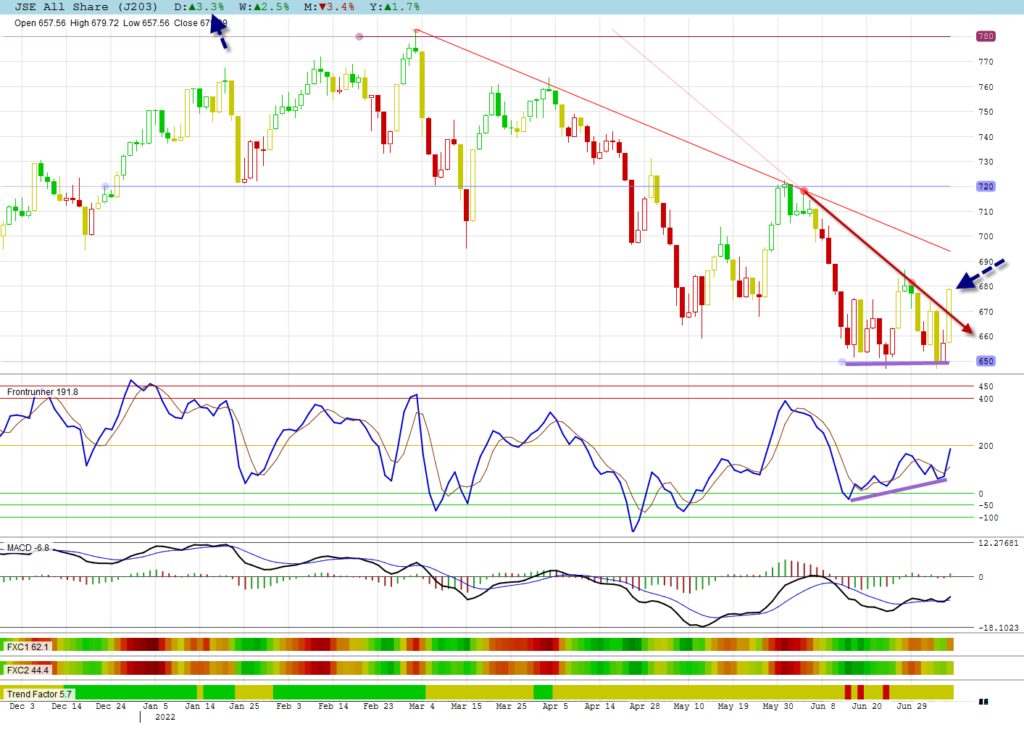 PPC Ltd
PPC was the strongest mover on the JSE and also with divergence.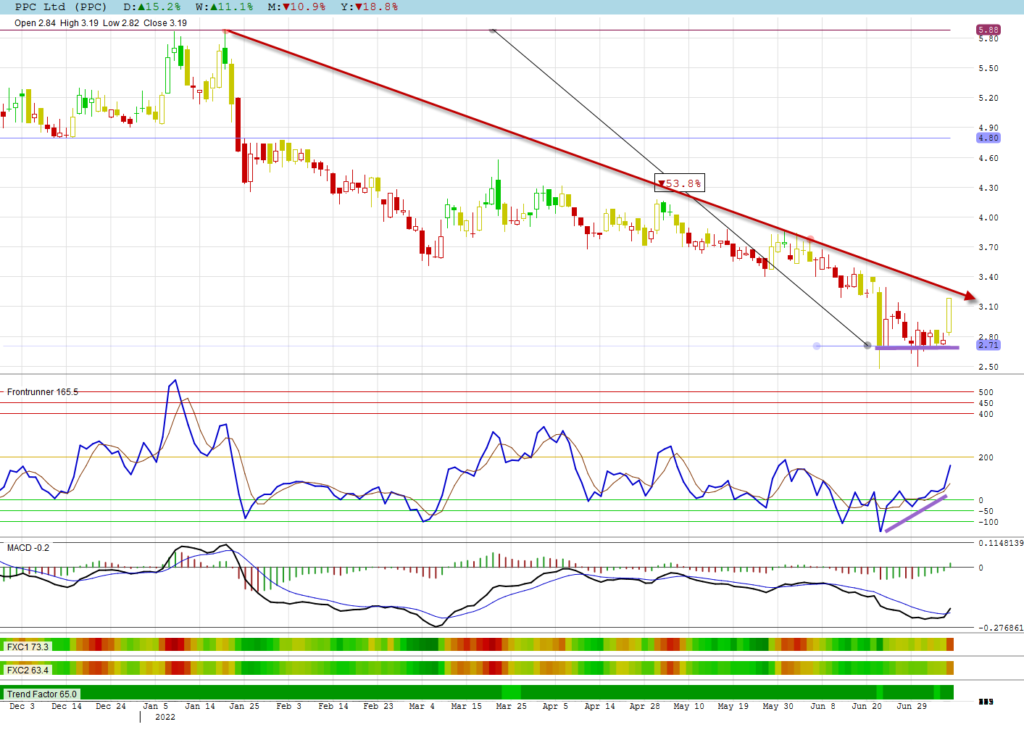 Algomodel Startegies, Education & Features
Click on Education or go to the home page to view education posts.
Frontrunner, Gaps, Trend and Cyclic Indicators are explained in these education posts.
All stock graphs are shown with a Trend Candles Template which is a feature available in Algomodel Signals Pro.