Bloomberg:
Alphabet stock split lands with a thud in worry-filled market
Stocks end three-day rally on tech, growth woes
MarketWatch:
S&P 500 tumbles as stocks retreat ahead of next week's earnings blitz by tech giants
Prepare for a big week: A crucial Federal Reserve decision, tech-company earnings and a GDP report
yahoo! finance:
'we can't be an oil supplier': Biden adviser
Snap is going through a near-death experience
The S&P 500 tested its 4,000 level and then bounced down ahead of a crucial week.
Global Indexes
S&P 500
The S&P 500 made a Harami candle at the 4,000 level.

NASDAQ
The NASDAQ bounced down 1.9% ahead of earnings week.

DAX
The DAX is still forming a rising three method pattern, but if it follows the U.S. the pattern will not be confirmed.

HANG SENG
The HANG SENG remains below all resistances above, in all negative territory.

NYSE & NASDAQ Stocks
Snap Inc
There is no end to the problems at Snap. It made a 39% drop on Friday. Notice the large gaps when the slide started at $73.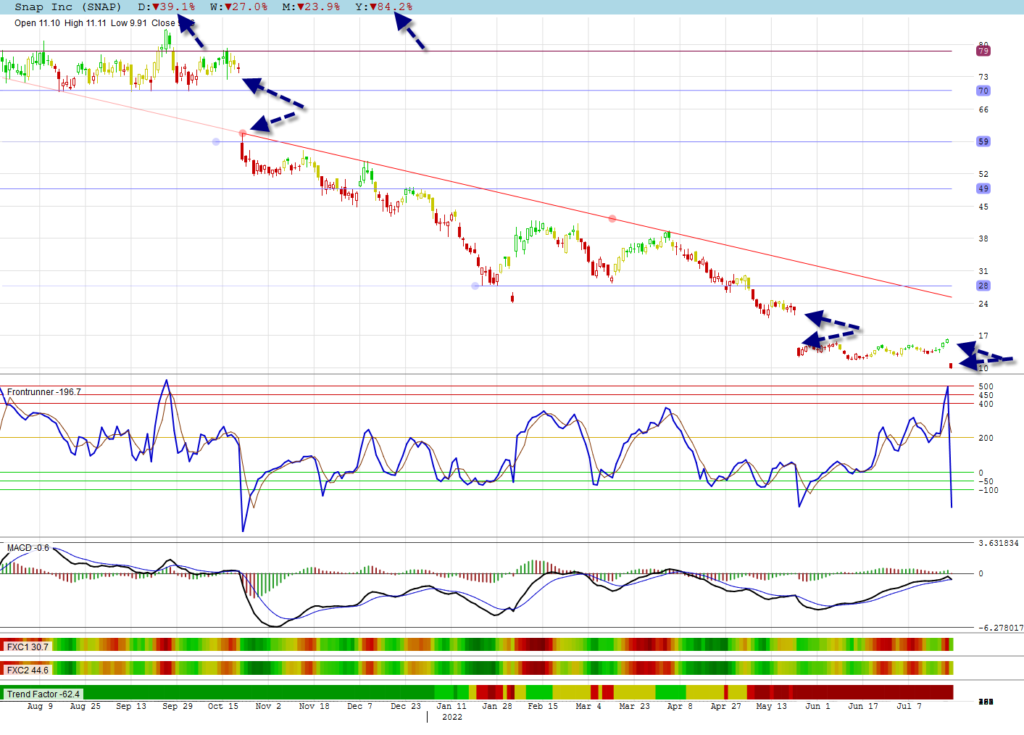 HCA Healthcare Inc
On the other side of the coin HCA Healthcare made 11% positive breakaway gap.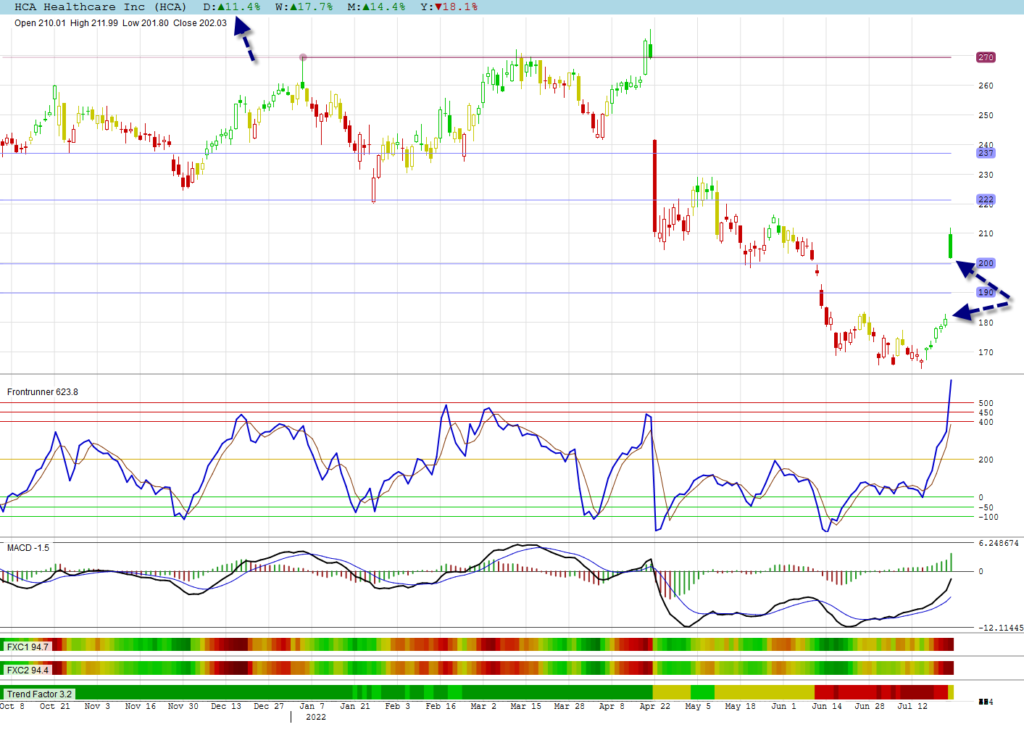 JSE Stocks
JSE All Share
If the JSE All Share follow the U.S. today it will bounce down from its negative trend line after the inverted hammer candle.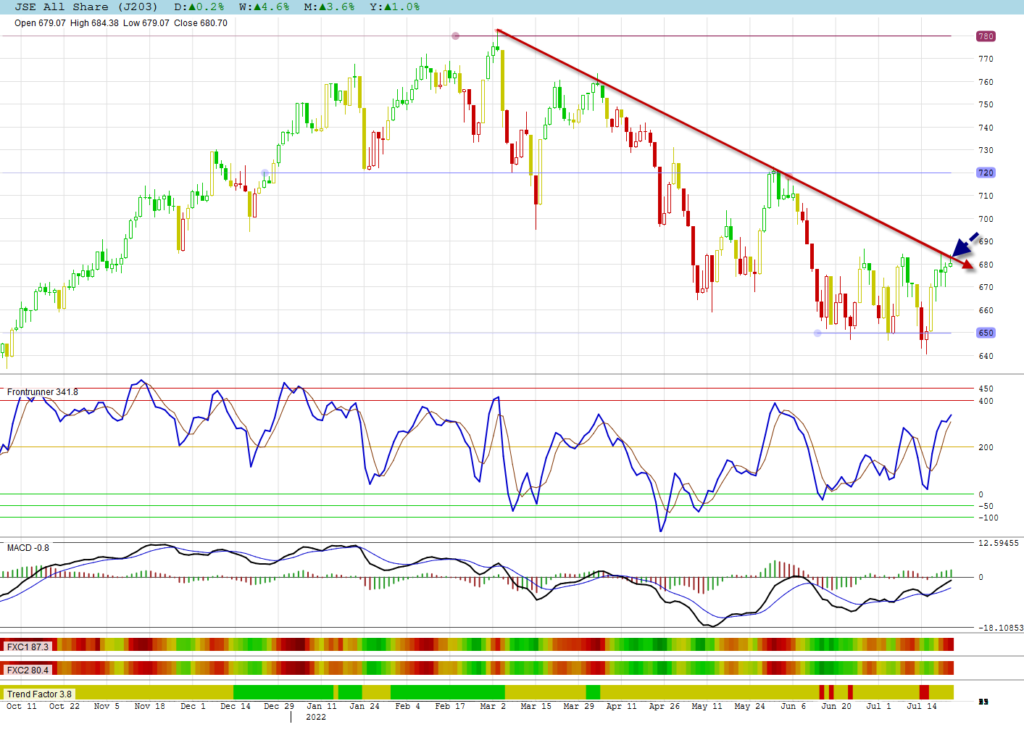 Palladium
Platinum shares had a good day on the JSE after Palladium jumped 7.6%.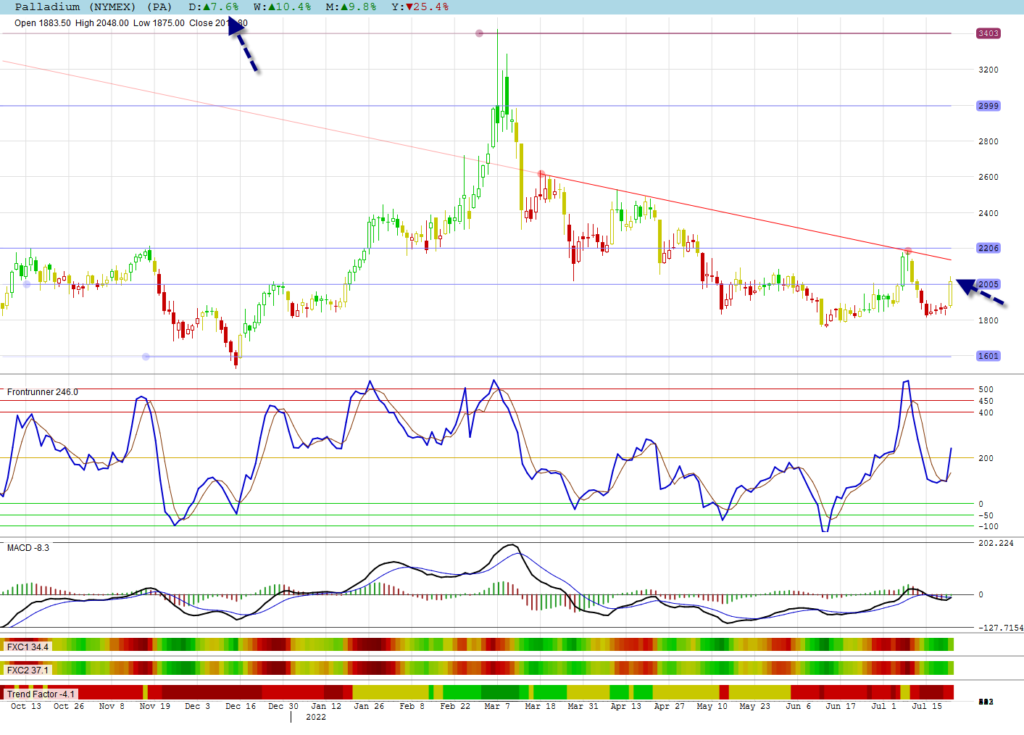 Algomodel Startegies, Education & Features
Click on Education or go to the home page to view education posts.
Frontrunner, Gaps, Trend and Cyclic Indicators are explained in these education posts.
All stock graphs are shown with a Trend Candles Template which is a feature available in Algomodel Signals Pro.