Bloomberg:
Stock trading hits 2022 low before Fed, Earnings
Snap loses Wall Street fan base as 'Cash Bonfire' rages on
Morgan Stanley sees more Fed hike while JPMorgan expects pivot
MarketWatch:
Big Tech earnings are about to determine the direction of the market
Google may be the safest of the digital-advertising giants, but that isn't saying much right now
Microsoft earnings: It's the forecast that matters, so be patient
Everyone is waiting for the Fed and the first big tech earnings for market direction.
Global Indexes
S&P 500
The S&P 500 is also waiting for big tech earnings with a doji candlestick.

DAX
The DAX has a bullish continuation pattern that is also waiting.

HANG SENG
The HANG SENG made a breakaway gap and is currently trading above its EMA8 line again.

NYSE & NASDAQ Stocks
Microsoft Corporation
Microsoft Corporation is trading on its negative trend line. Earnings will decide a break or a bounce down.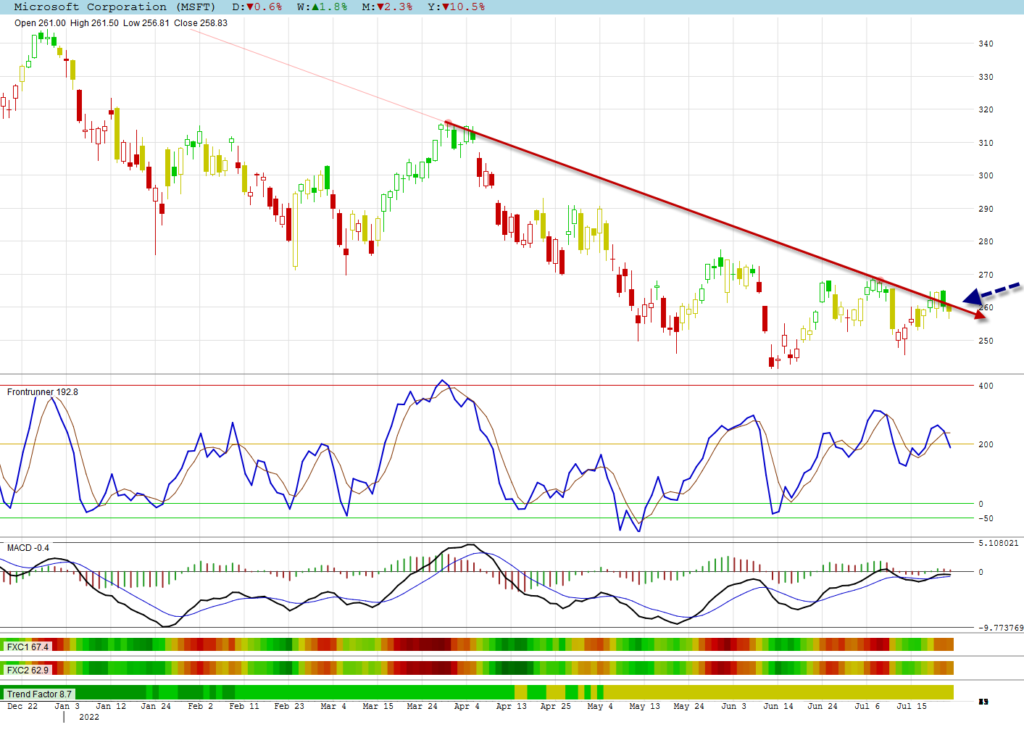 Alphabet Inc
Alphabet Inc is trading at the bottom of its sideways channel, also with an uncertain candle. If your data do not show the split, just use the reload data option by right clicking on its name in the share list.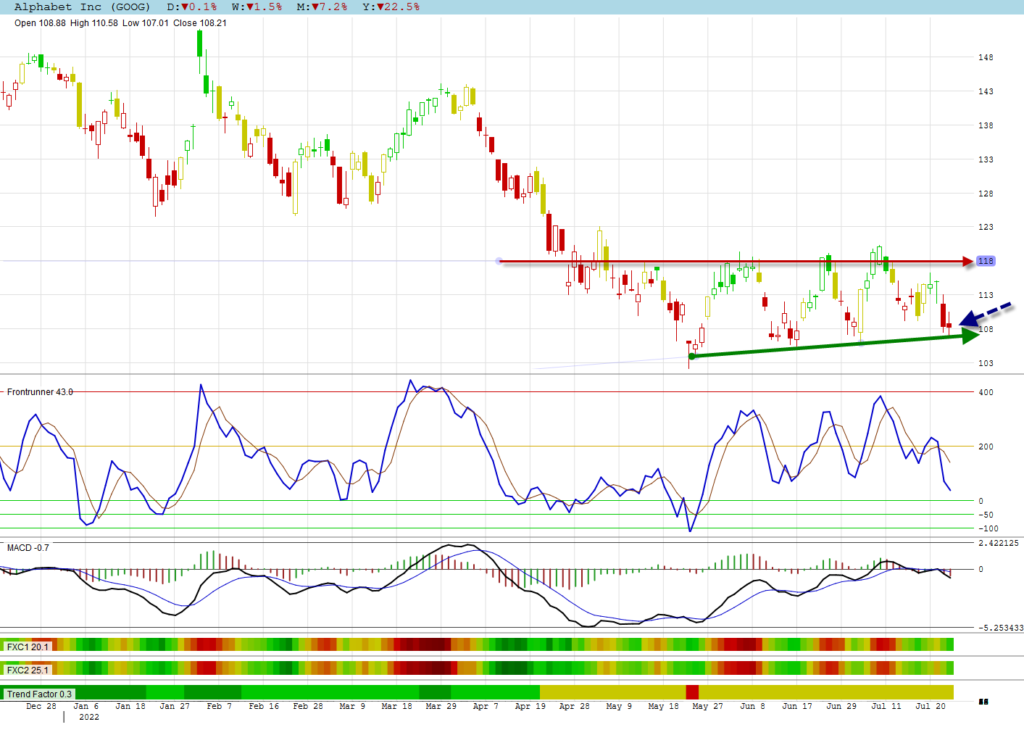 JSE Stocks
JSE All Share
The JSE All Share is also waiting and trading just below its negative trend line.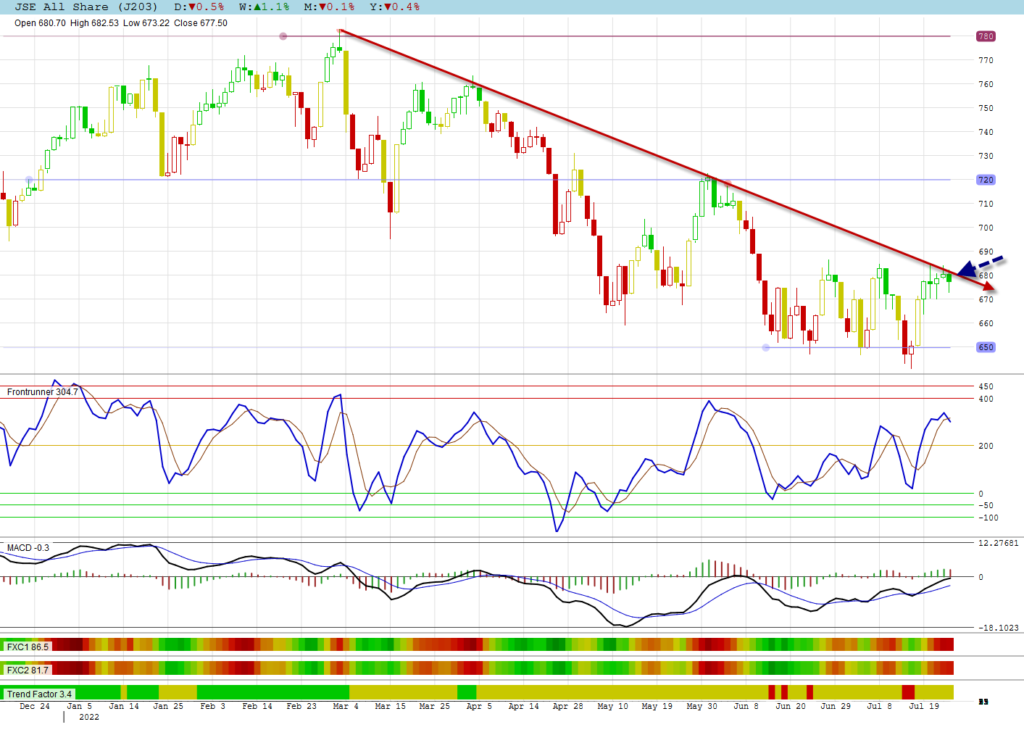 Sasol Limited
Sasol is also waiting for direction just below its negative trend line.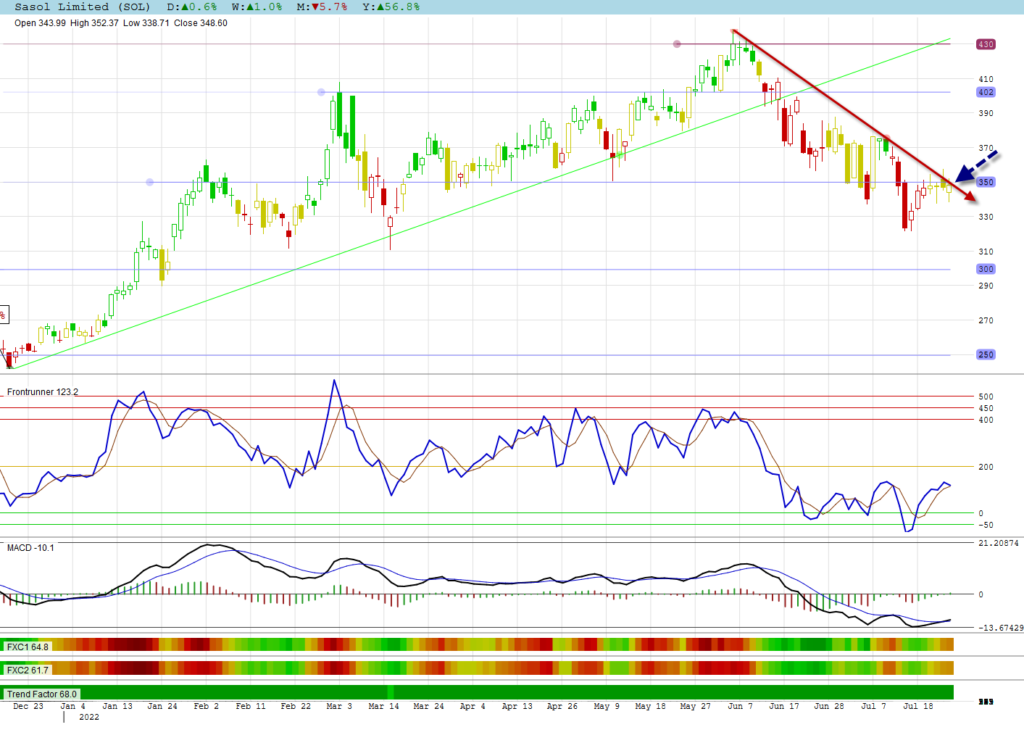 Algomodel Startegies, Education & Features
Click on Education or go to the home page to view education posts.
Frontrunner, Gaps, Trend and Cyclic Indicators are explained in these education posts.
All stock graphs are shown with a Trend Candles Template which is a feature available in Algomodel Signals Pro.