Bloomberg:
Stocks drop before Fed; QQQ climbs in late trading
MarketWatch:
Google and Microsoft earnings show the bar has been lowered for Big Tech
Microsoft stock jumps after 'shockingly robust' forecast calls for continued strong cloud growth
Google stock rises despite an ad downturn, second straight earnings decline
Texas Instruments stock rises on earnings beat, outlook
The first big tech earnings results were mixed and we had a selloff ahead the results. Futures are positive after the results.
Global Indexes
S&P 500
The S&P 500 closed on the 50 day moving average and EMA8 lines. We will have to see if it bounce up from this support today?

DAX
The DAX also closed on its EMA8 line.

HANG SENG
The HANG SENG closed the open window (gap) of yesterday and is currently trading just below its EMA8 line, still in all negative territory.

NYSE & NASDAQ Stocks
Texas Instruments Incorporate
Texas Instruments was still correcting ahead of its results. The futures show a bounce today.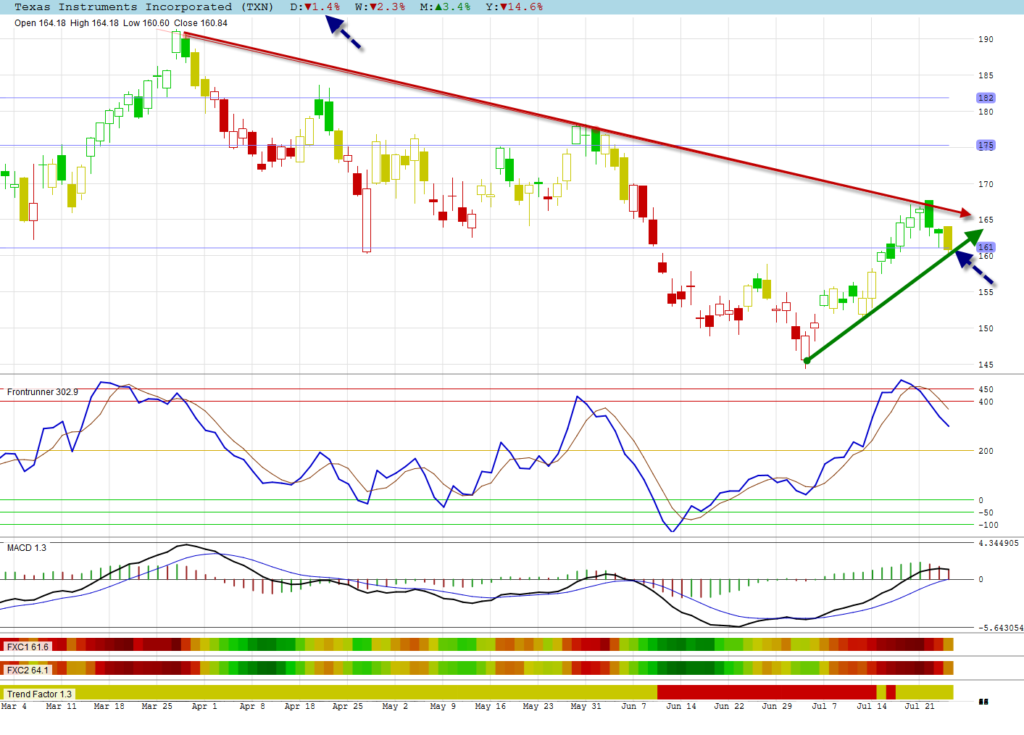 McDonalds Inc
After trading sideways for 3 weeks, McDonalds made a large engulfing bull candle.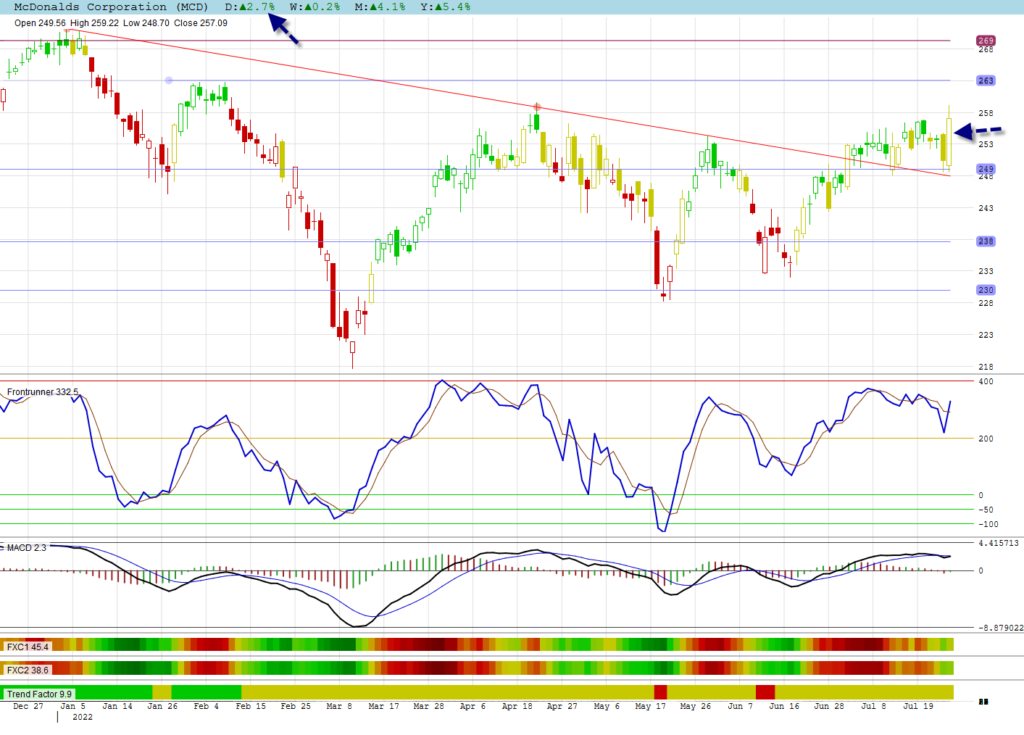 JSE Stocks
JSE All Share
We did not get a bounce down by the JSE All Share, but rather an attempt to break the long term negative trend line!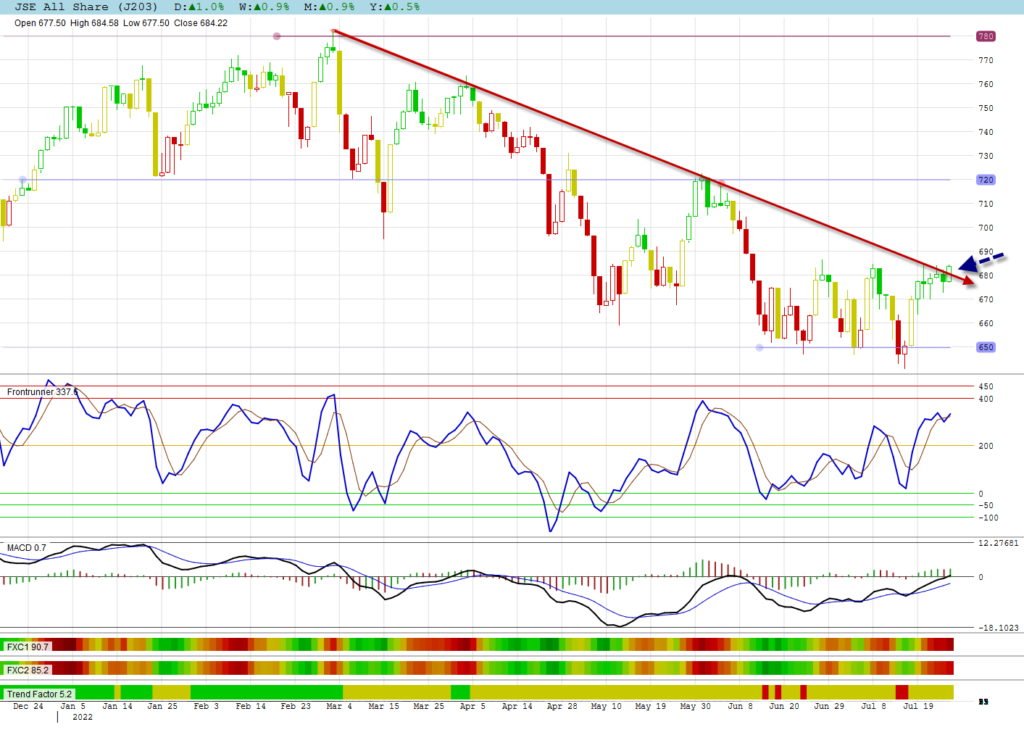 Truworths International Limited
Truworths took the honors of the day with its 9.7% gain blastoff.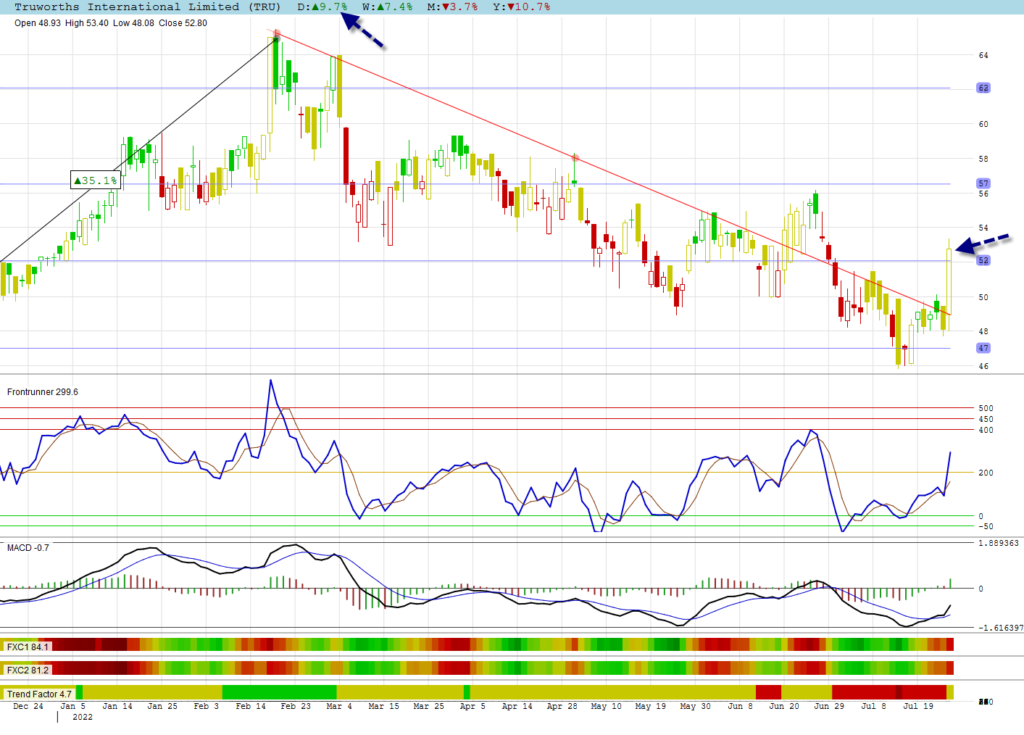 Algomodel Startegies, Education & Features
Click on Education or go to the home page to view education posts.
Frontrunner, Gaps, Trend and Cyclic Indicators are explained in these education posts.
All stock graphs are shown with a Trend Candles Template which is a feature available in Algomodel Signals Pro.