Bloomberg:
A $9.4 trillion results day looms in a test for stock market
Cathie Wood dumps Coinbase shares for first time this year
MarketWatch:
Is Mark Zuckerberg taking the first step toward turning Facebook into Yahoo 2.0?
Facebook revenue declines for first time, and Meta's downfall is expected to get worse
Fed jacks up interest rates again to combat highest inflation in 41 years
We had one strong day in the U.S. with most markets following the positive move. The flood gates opened for the shares with good results.
Global Indexes
S&P 500
The 50 day moving average and EMA8 lines acted as support for the S&P 500 to make a strong bounce. The positive trend remains intact.

DAX
The DAX was still uncertain with a doji on its EMA8 line. Could one call this a bullish continuation rising six method candlestick pattern? It has all the elements of a rising three method pattern.

HANG SENG
The HANG SENG is still uncertain which trend line it is going to break with a doji on its EMA8 line?

NYSE & NASDAQ Stocks
Enphase Energy Inc
When the flood gates opened, it was the strongest trend share, Enphase Energy, that moved the most on the S&P 500. It made a 17.9% move with a breakaway gap to break an important $220 level. I did warn you before that this is the strongest trend share …. only stay with strong trend shares!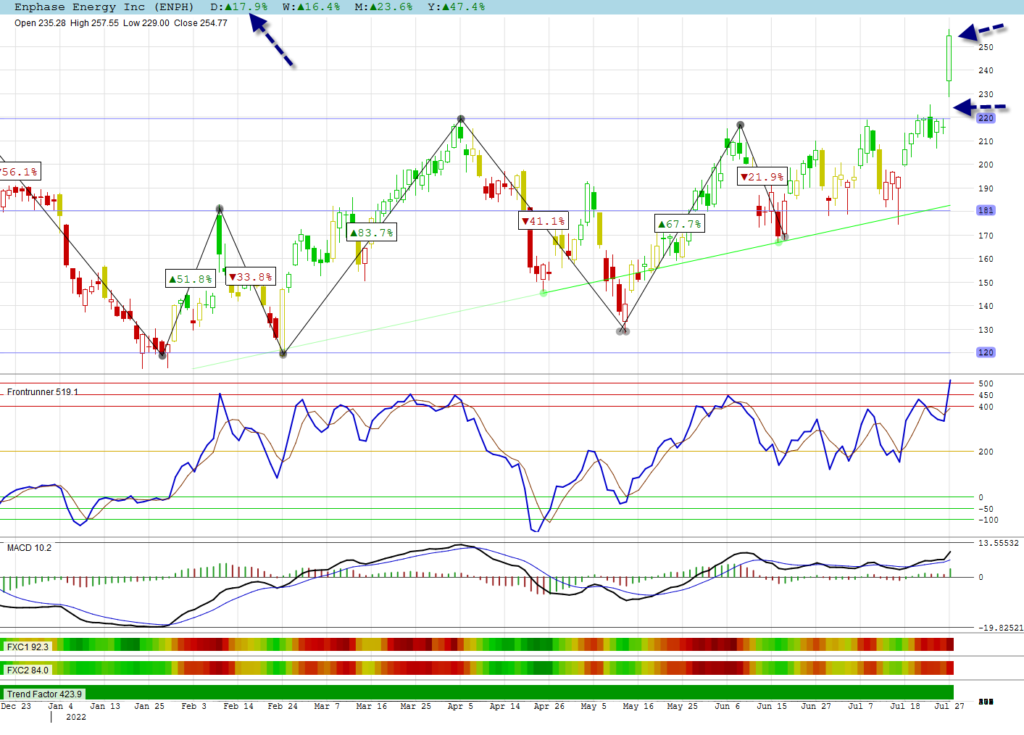 Livent Corp
I also showed Livent Corp when it made its breakaway gap. It is now continuing its strong trend.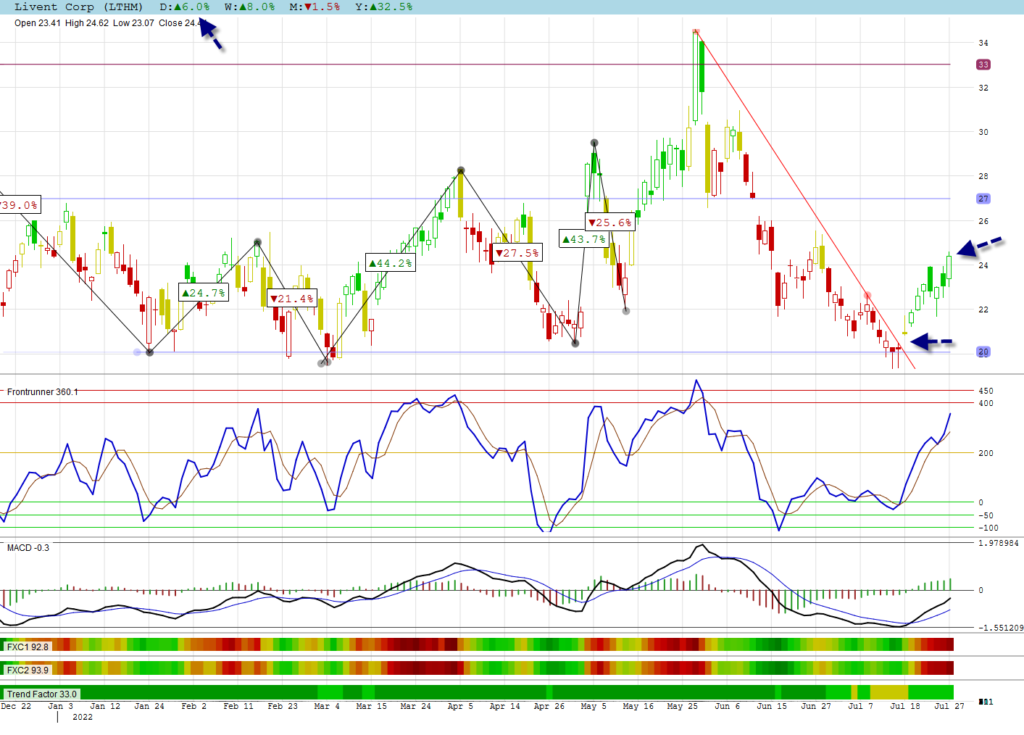 JSE Stocks
JSE All Share
The JSE All Share did not have time to react before closing to the strong U.S. move and closed with a doji just above its negative trend line.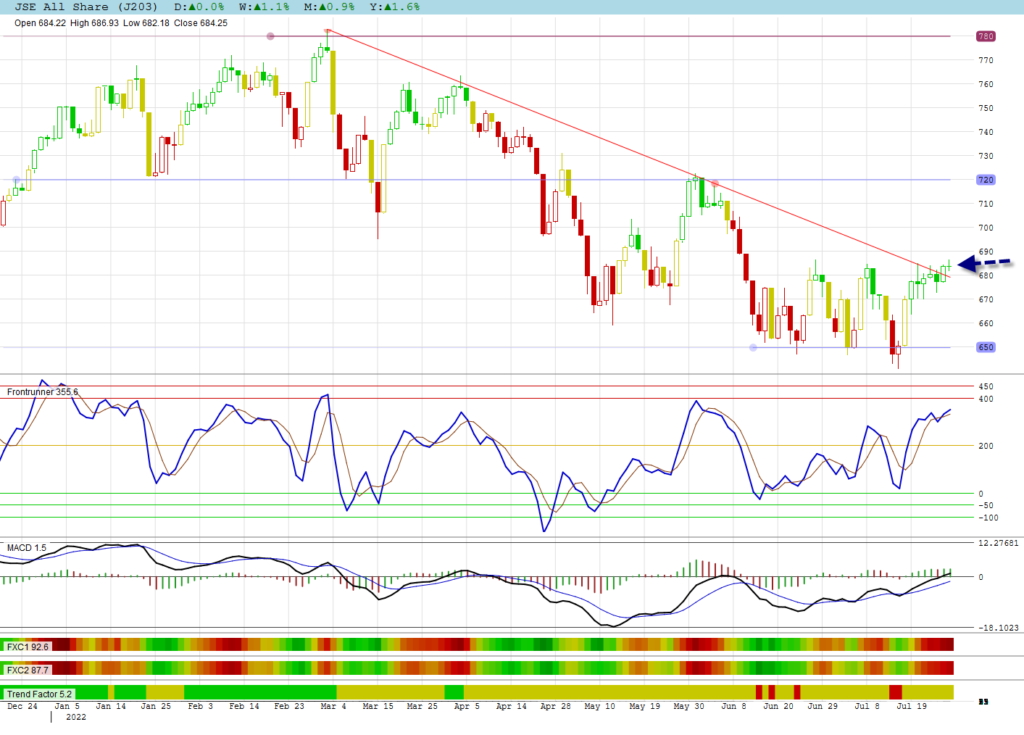 Mondi plc
Mondi is building a new platform and made a strong bounce on it.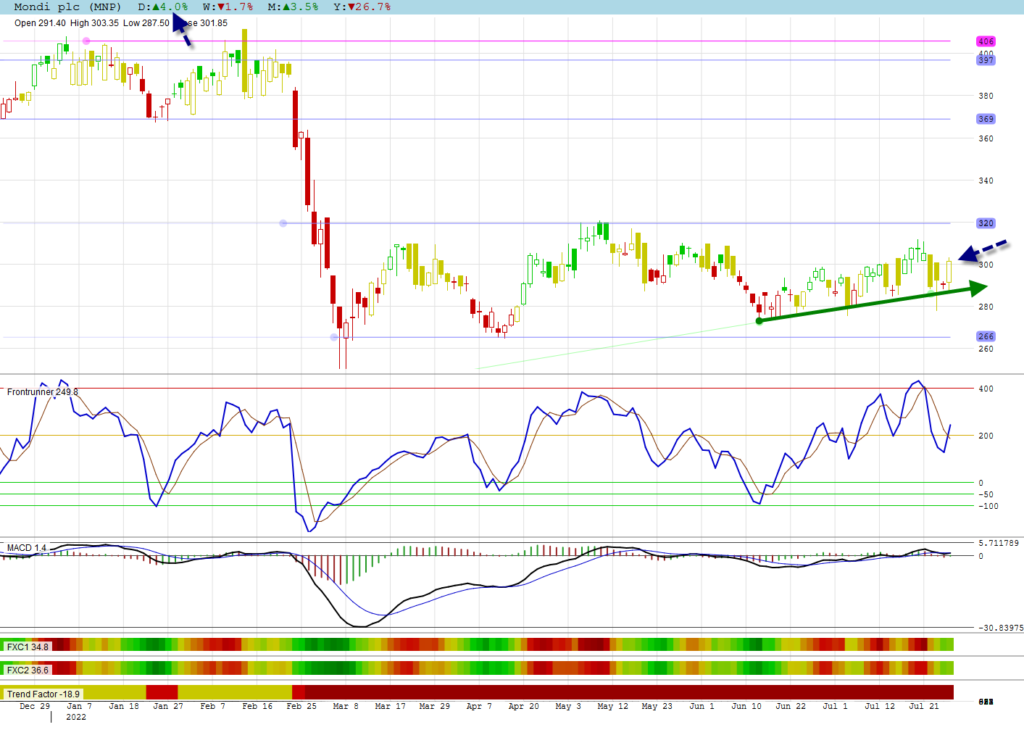 Algomodel Startegies, Education & Features
Click on Education or go to the home page to view education posts.
Frontrunner, Gaps, Trend and Cyclic Indicators are explained in these education posts.
All stock graphs are shown with a Trend Candles Template which is a feature available in Algomodel Signals Pro.