Bloomberg:
Apple stock surge raise stakes as earnings loom (Insider information?)
MarketWatch:
The Fed vowed to crush inflation with higher rates
Stock market's post-Fed bounce is a 'trap', warns Morgan Stanley's Mike Wilson
Bad news for borrowers: The 'terminal rate' – the peak of the Fed's interest-rate cycle may still be quite far off
Another strong day on the U.S. markets, even after the Fed tries to crush inflation with higher interest rates.
Global Indexes
S&P 500
The S&P 500 continued its positive trend with a 1.2% gain.

DAX
The EMA8 line acted as support and the DAX bounced on it.

HANG SENG
The HANG SENG bounced down from its negative trend line and is also the only market moving negatively.

NYSE & NASDAQ Stocks
Enphase Energy Inc
Enphase Energy reached top resistance with another gap and a high wave candle. I am expecting profit taking at this level, but Frontrunner indicates that more highs are due to come? We will watch this one how it plays out.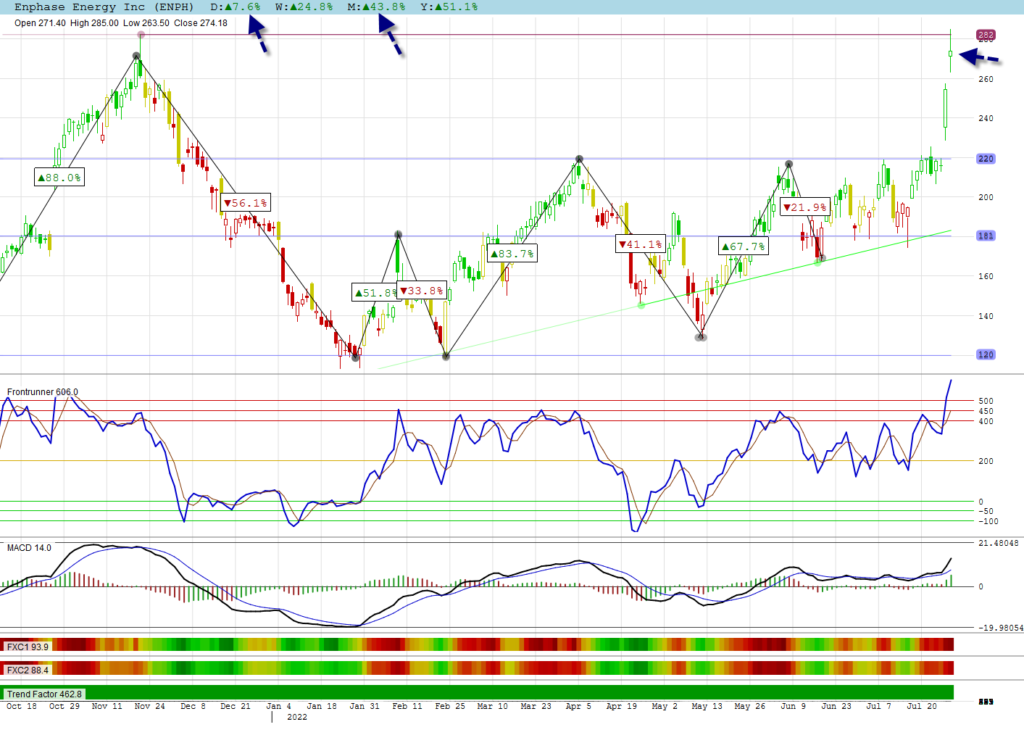 Apple Inc
Apple has now moved 21% since it turned at the bottom. This might be an indication of its results looming? I do notice a long-legged candle and divergence in place ahead of the results?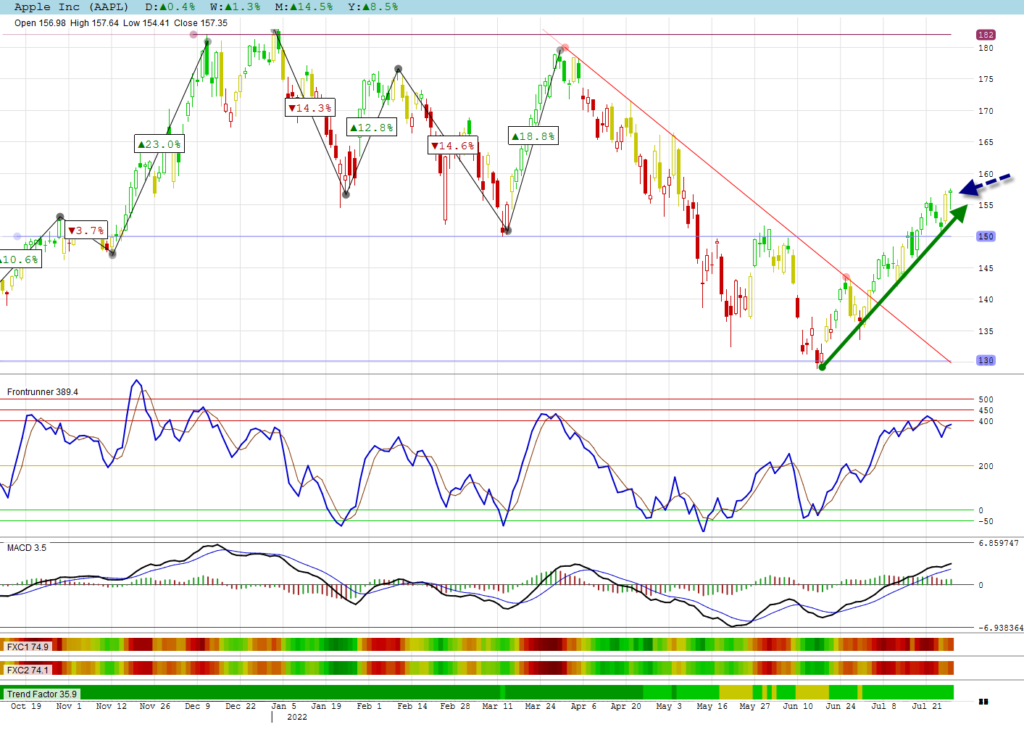 JSE Stocks
JSE All Share
The JSE All Share retreated from the high of the day when the U.S. was negative at the JSE close. This created an inverted hammer candle. We will have to see today whether this candle gets confirmed or the positive trend continues?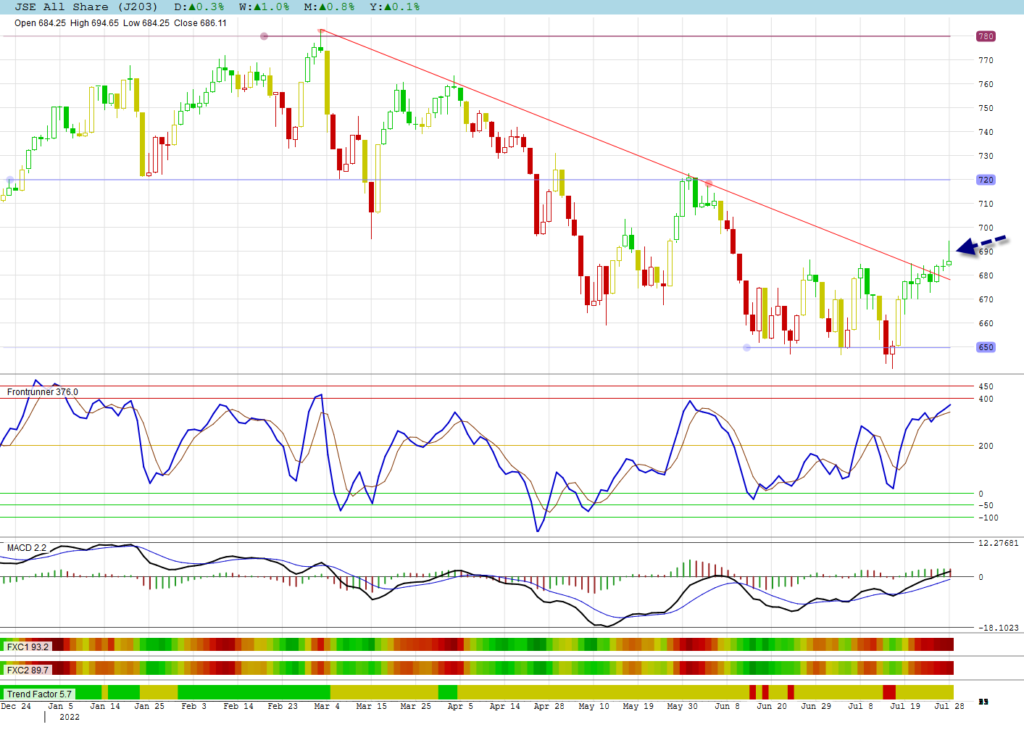 Investec plc
Investec is hesitating at its long term negative trend line while busy building a J-curve. If the J-curve plays out, the trend line will be broken, or the trend line resistance may be too strong?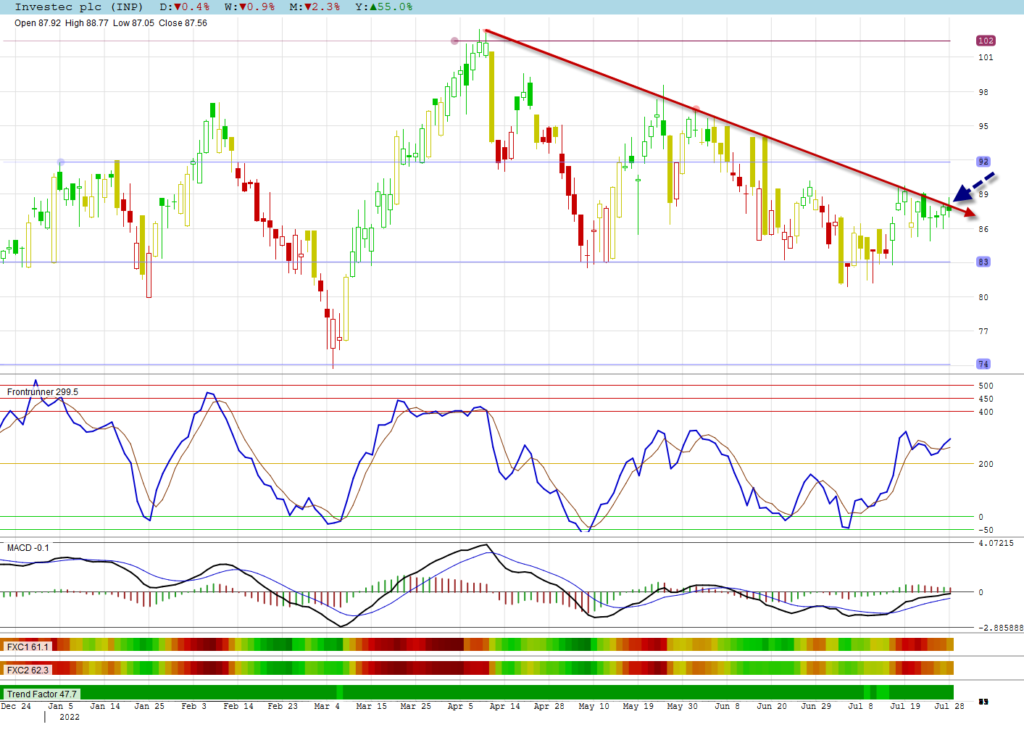 Algomodel Startegies, Education & Features
Click on Education or go to the home page to view education posts.
Frontrunner, Gaps, Trend and Cyclic Indicators are explained in these education posts.
All stock graphs are shown with a Trend Candles Template which is a feature available in Algomodel Signals Pro.