Bloomberg:
Surging stock market is heading into riskiest month of the year
Stocks snap rally as Fed pivot seems less likely
MarketWatch:
JP Morgan quant who called summer rebound in stocks says rally could continue even if corporate profits decline
Positive corporate earnings growth may spur additional, but slower , Fed rate hikes: Goldman Sachs
California declares emergency over monkeypox outbreak
Some profit taking stepped in while the East has a selloff.
Global Indexes
S&P 500
The S&P 500 halted its rally with an uncertain candle.
DAX
The DAX also has an uncertain doji just above its 50 day moving average.

HANG SENG
The HANG SENG is in free fall with its abc correction. The next support is at 19200.

NYSE & NASDAQ Stocks
Boeing Co
Mostly corrections in the US while Boeing Co continued its positive trend with a gap. In doing so it closed the previous open window (APR 27) that was acting as resistance.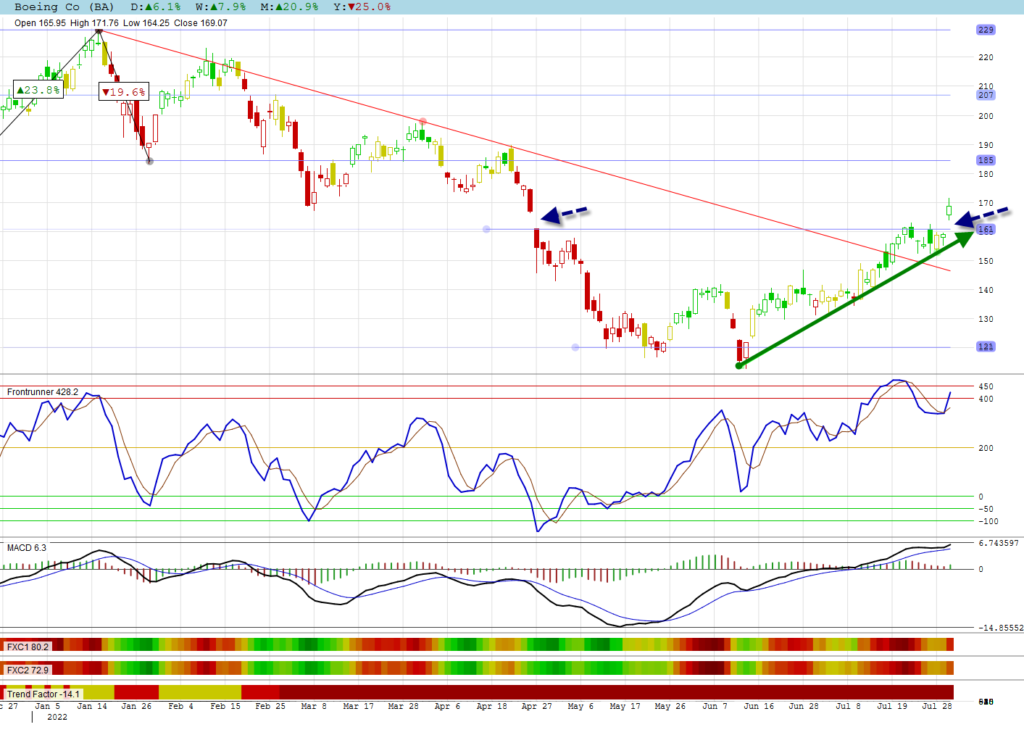 Deere Company
Deere Company also stalled with an uncertain doji and power signal in overbought territory.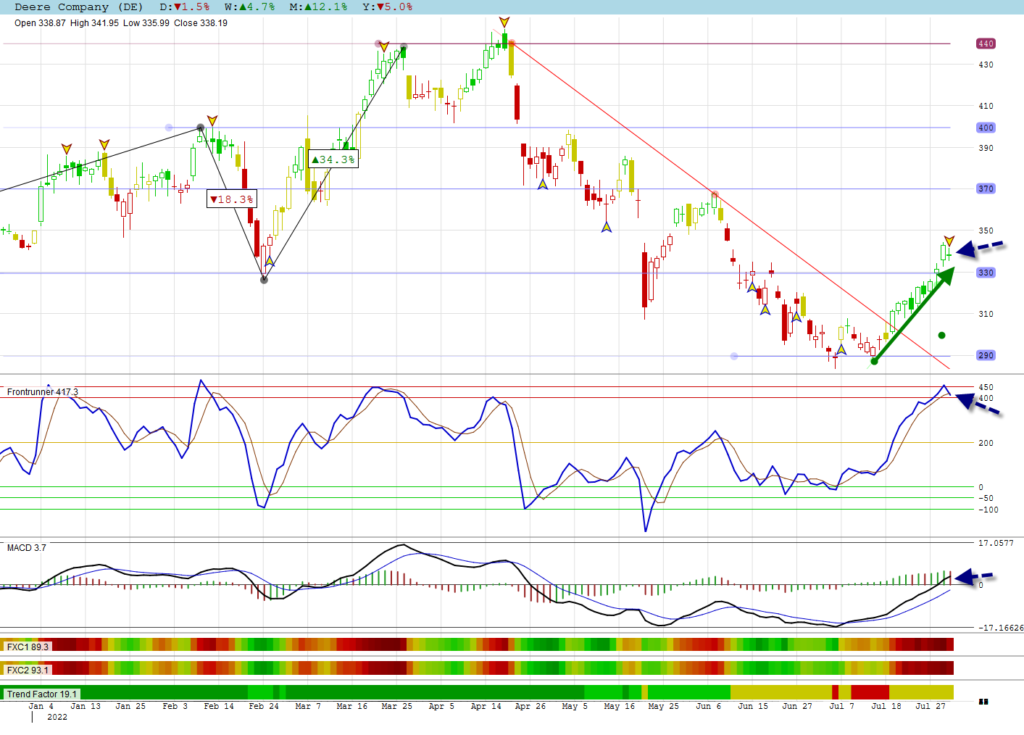 JSE Stocks
JSE All Share
The JSE All Share also stalled with a spinning top candle and Power signal in overbought territory.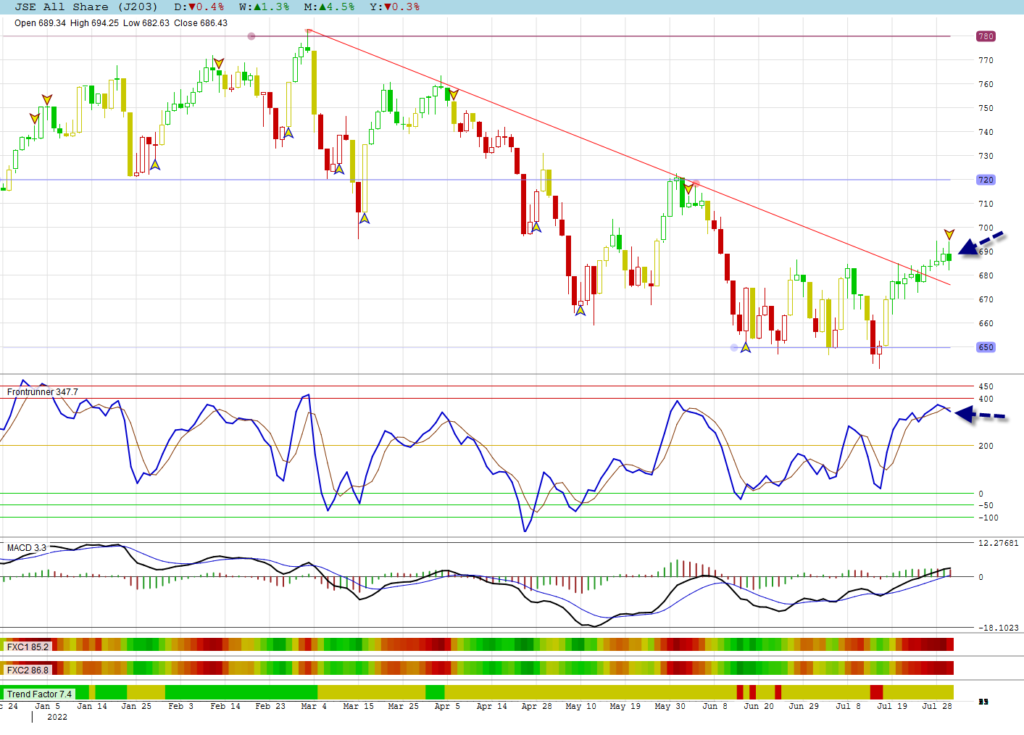 Mondi plc
Mondi was still moving strongly, but has also reached top resistance. I will be surprised if it gets broken with all the negativity in the air?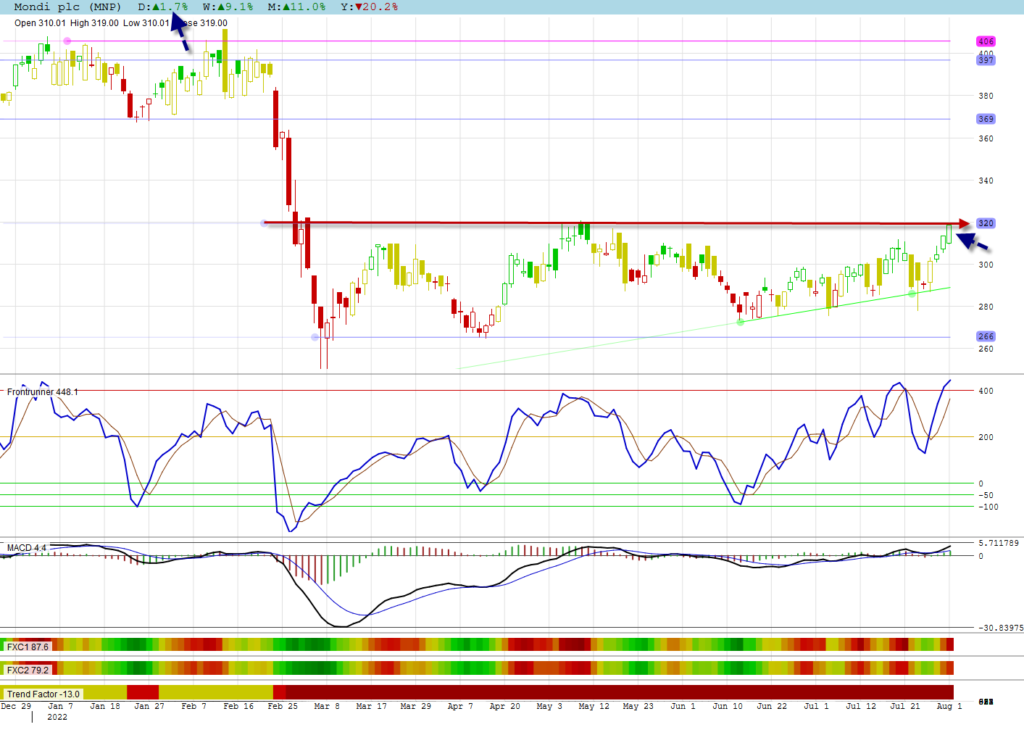 Algomodel Startegies, Education & Features
Click on Education or go to the home page to view education posts.
Frontrunner, Gaps, Trend and Cyclic Indicators are explained in these education posts.
All stock graphs are shown with a Trend Candles Template which is a feature available in Algomodel Signals Pro.