Bloomberg:
Alibaba and Tencent face end of an era as sales start to shrink
Volatility hits markets with Geopolitics adding to set of risks
JPMorgan's Kolanovic stands apart in saying stocks will rebound
MarketWatch:
Stock investors will likely sweat out August if recent market history repeats
Fed's Bullard says U.S. can conquer high inflation and avoid a recession
The markets remain very uncertain about the next move while profit taking is taking place.
Global Indexes
S&P 500
The S&P 500 had some more profit taking and closed with another uncertain candle. The current futures are also uncertain with about no movement.

DAX
The DAX touched its EMA8 line and then bounced to close above its 50 day moving average, remaining in positive territory.

HANG SENG
Although slightly positive, the HANG SENG remains in all negative territory.

NYSE & NASDAQ Stocks
Caterpillar Inc
The breakaway gap drop of Caterpillar was the main reason for the 1.23% drop of the DOW. The short term positive trend line is also broken.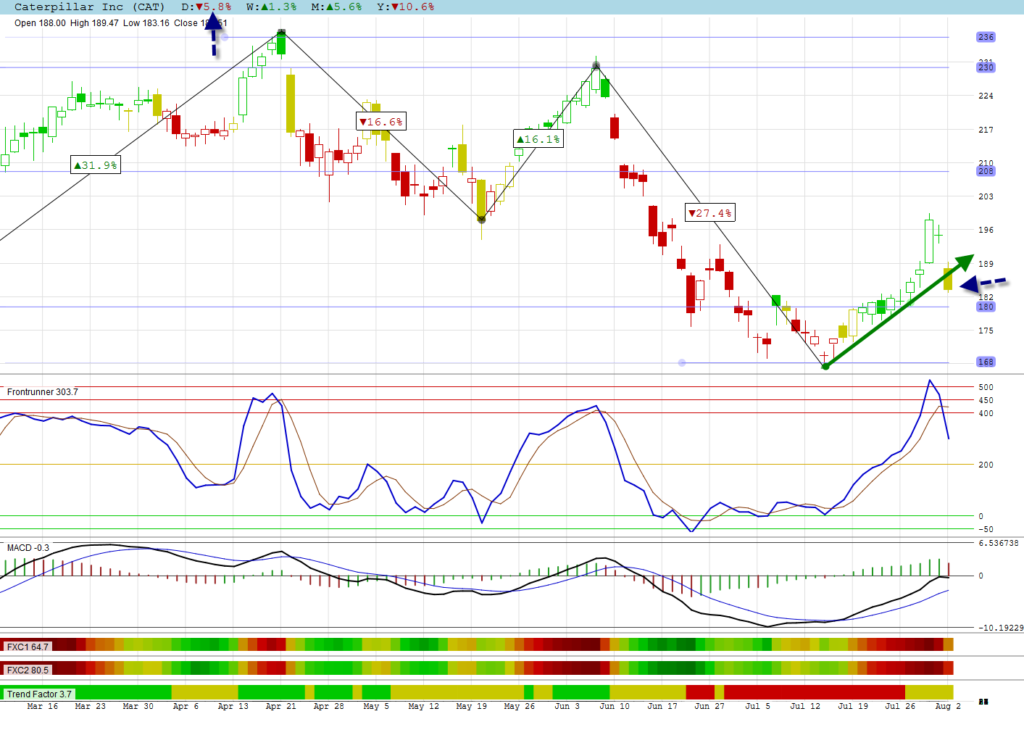 Enphase Energy Inc
Our top trend share, Enphase Energy, was one of a handful of shares that broke top resistance to record a new high.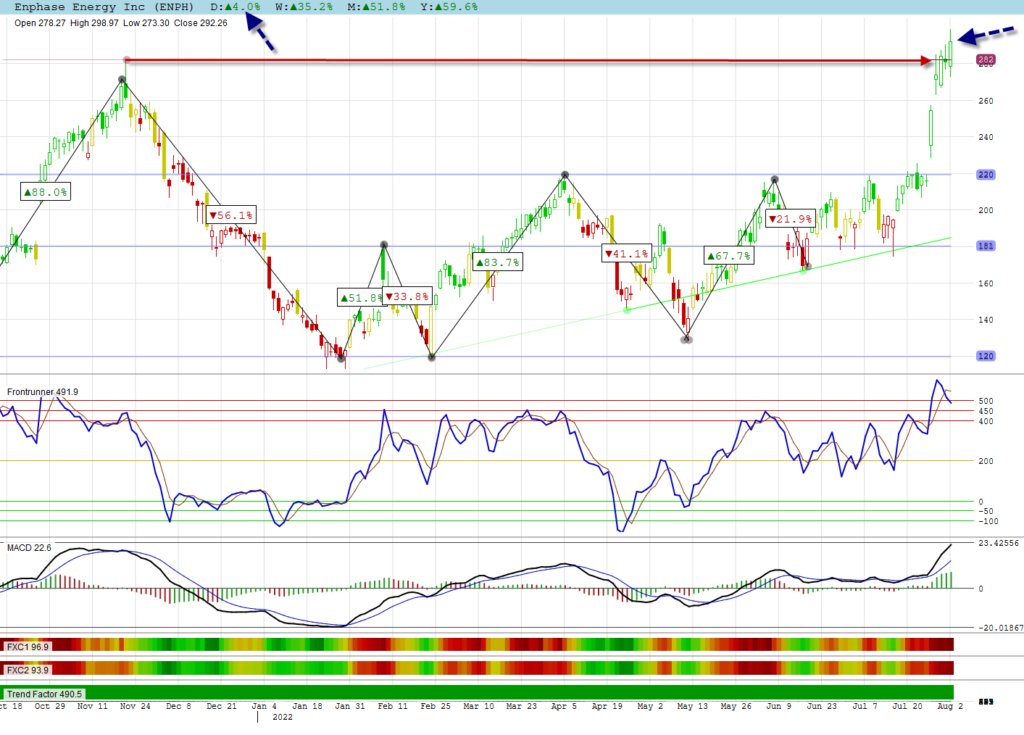 JSE Stocks
JSE All Share
After the Power signal the JSE All Share retreated to touch its negative trend line.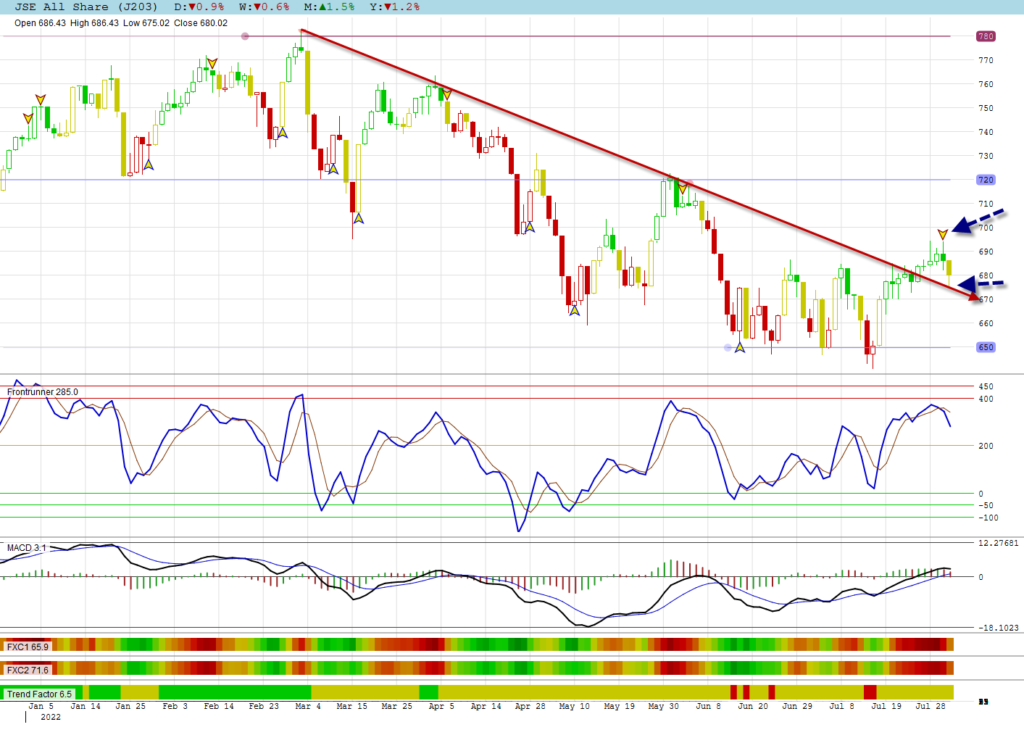 Quilter plc
After the breakaway gap, Quilter is busy attacking its negative trend. Notice the strong % moves for the past month.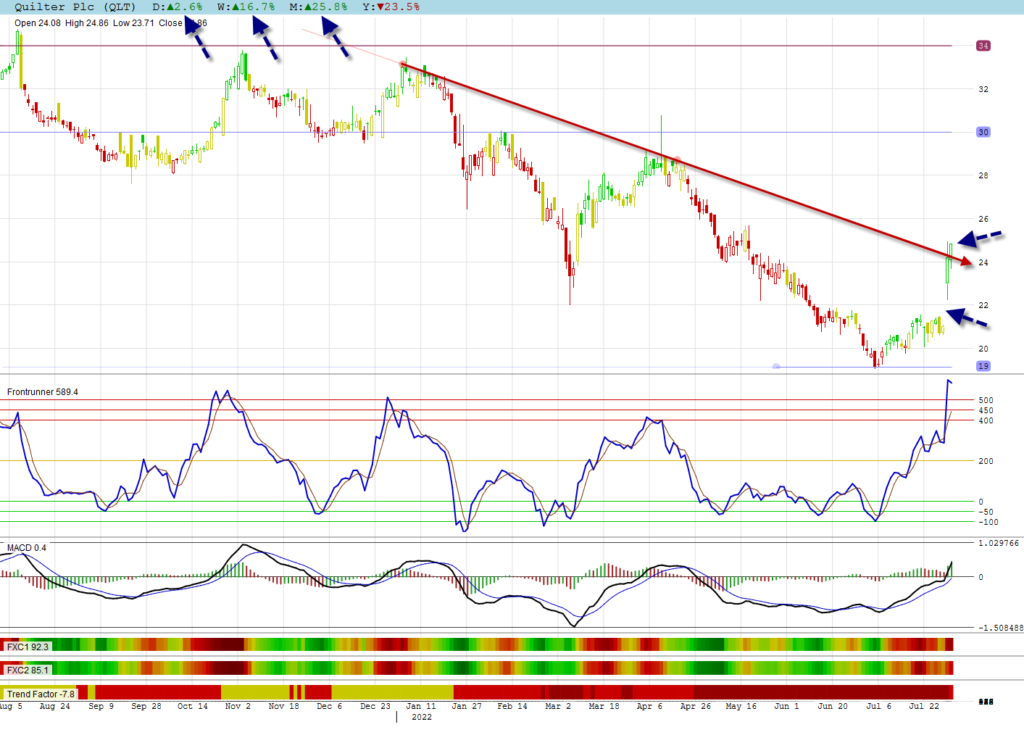 Algomodel Startegies, Education & Features
Click on Education or go to the home page to view education posts.
Frontrunner, Gaps, Trend and Cyclic Indicators are explained in these education posts.
All stock graphs are shown with a Trend Candles Template which is a feature available in Algomodel Signals Pro.