Bloomberg:
Strategist fear Pelosi trip to have deeper global-market impact
MarketWatch:
Analysts: The U.S. stock rally is starting to look like a new bull market
U.S. stocks book powerful gains after rosy corporate earnings, economic data calm recession fears
All global markets are moving positively with quite a few breakouts.
Global Indexes
S&P 500
After two days of profit taking for the S&P 500, it is continuing its positive trend.

DAX
The DAX managed to stay above its 50 day moving average and bounced on it.

HANG SENG
The HANG SENG made a breakaway gap this morning (very positive signal), but is still in all negative territory. The EMA8 line and negative trend line needs to be broken.
NYSE & NASDAQ Stocks
Shopify Inc
Shopify broke its first resistance of the sideways movement. Notice that its total correction was 82.6%.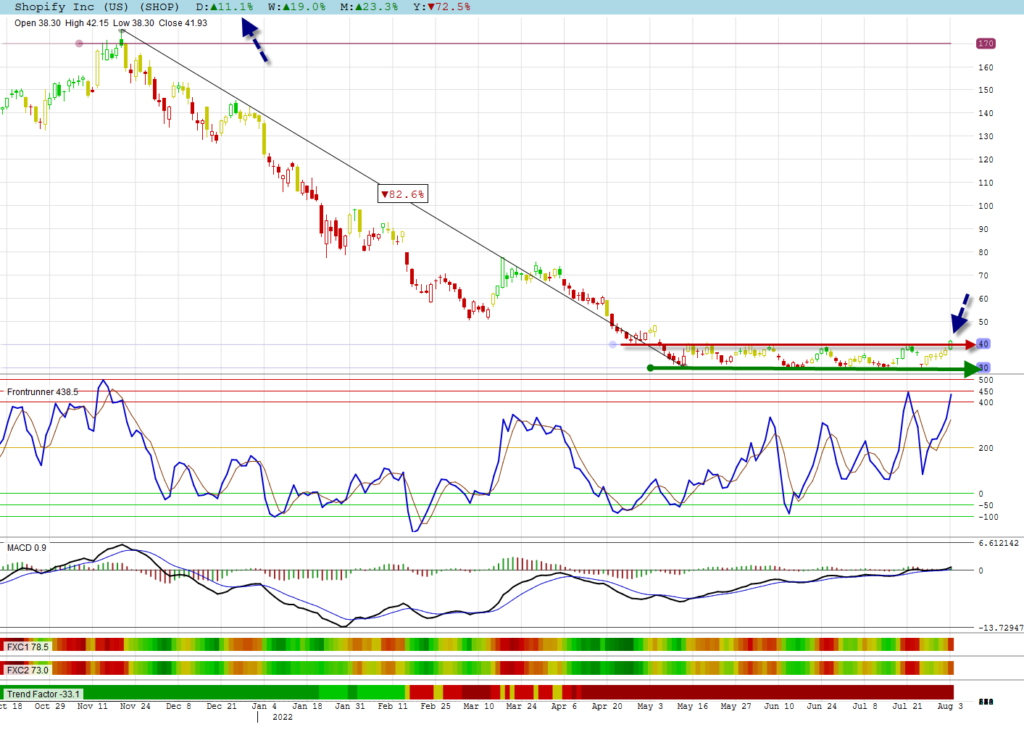 Paypal Holdings Inc
Paypal Holdings also stood up from the dust after its 77% correction. It also made a breakaway gap with good results.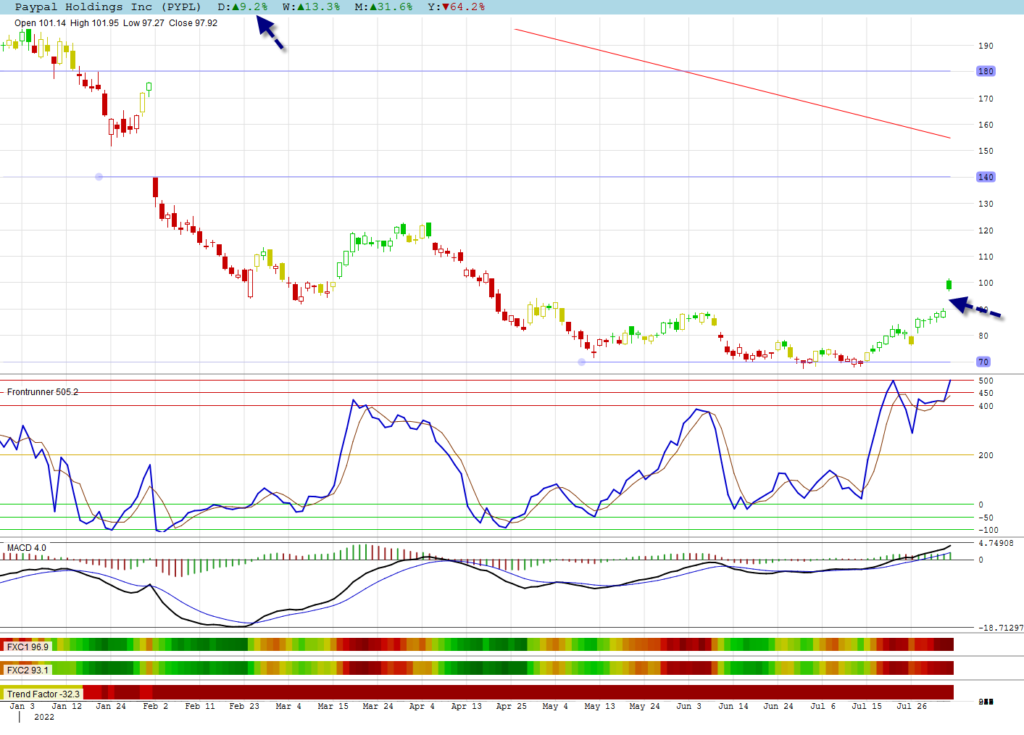 JSE Stocks
Naspers Limited
A Power signal for Naspers after the doji and correction.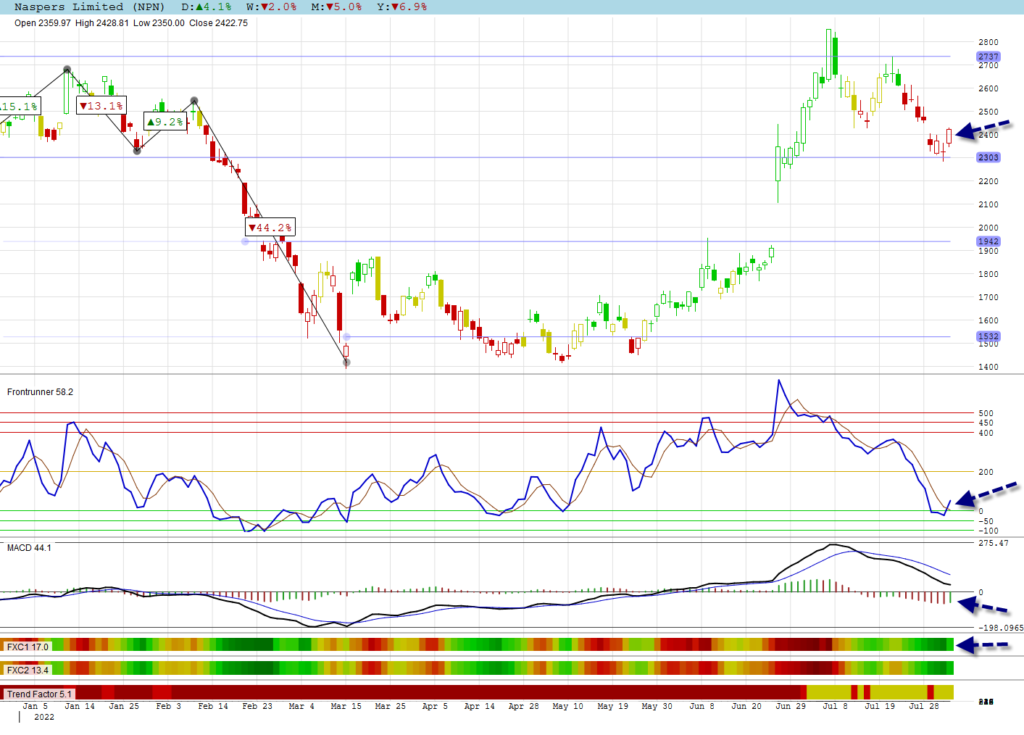 Brent Crude
The Brent Crude has now dropped below $100 and hopefully the negative trend line will continue?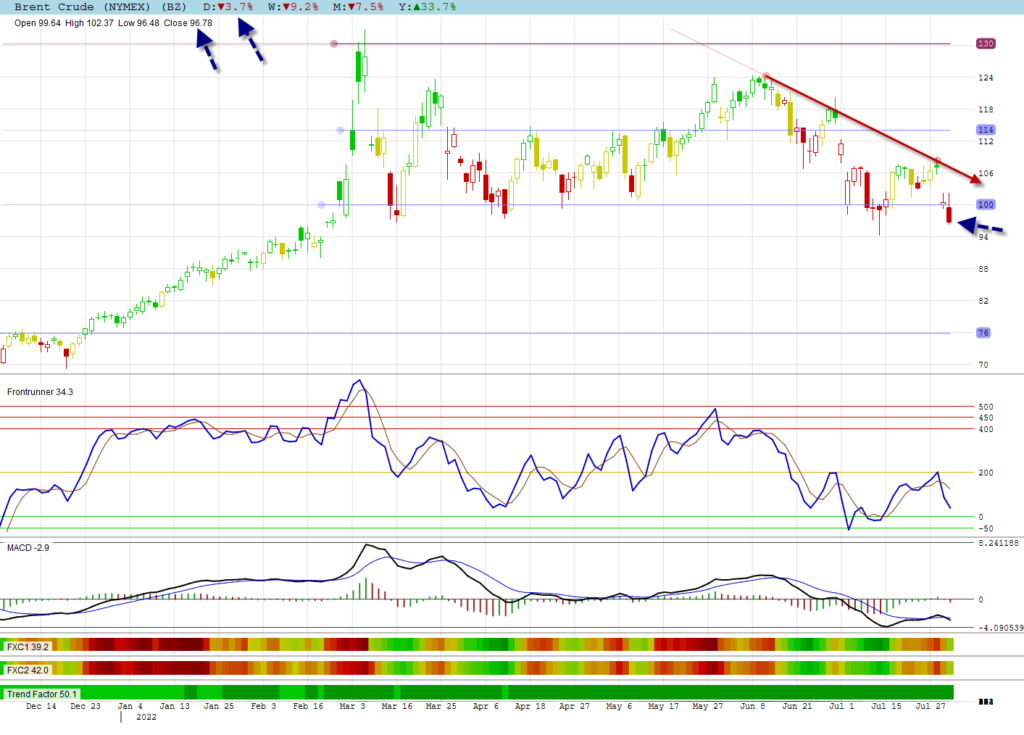 Algomodel Startegies, Education & Features
Click on Education or go to the home page to view education posts.
Frontrunner, Gaps, Trend and Cyclic Indicators are explained in these education posts.
All stock graphs are shown with a Trend Candles Template which is a feature available in Algomodel Signals Pro.