Bloomberg:
U.S. stocks little changed as traders parse earnings
MarketWatch:
The U.S. stock rally looks more like a new bull market than a bear bounce to some analysts
U.S. stocks end mixed as investors await July jobs report
Except for the Hang Seng, all global markets are still moving positively, although we are in overbought territory.
Global Indexes
S&P 500
The S&P 500 stalled at the next resistance with a doji, awaiting new direction in overbought territory.

DAX
The DAX also hesitated with an inverted hammer in overbought territory.

HANG SENG
The HANG SENG is trading on its EMA8 line with the negative trend line acting as resistance.

NYSE & NASDAQ Stocks
Advance Micro Devices Inc
The positive trend of Advance Micro Devices remains strong as it broke another resistance.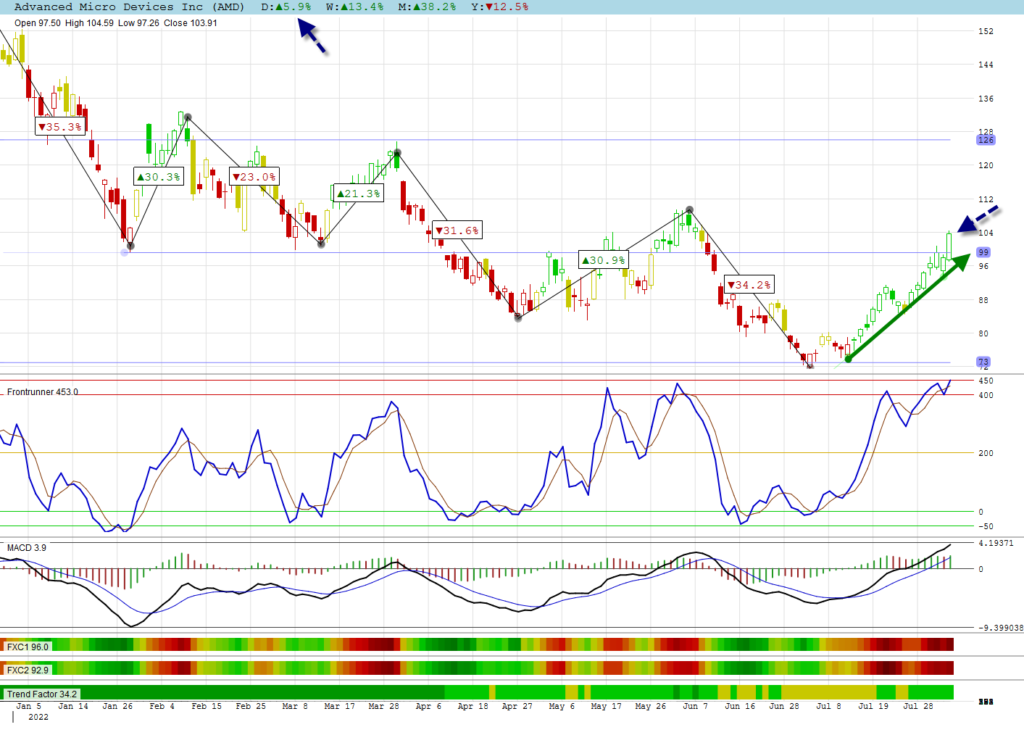 Bank of America Corp
After breaking its negative trend line Bank Of America is unsure of the next direction and started a sideways movement. I am anticipating a break upwards as the positive move was started with a breakaway gap. With its sideways movement it also moved out of the overbought territory.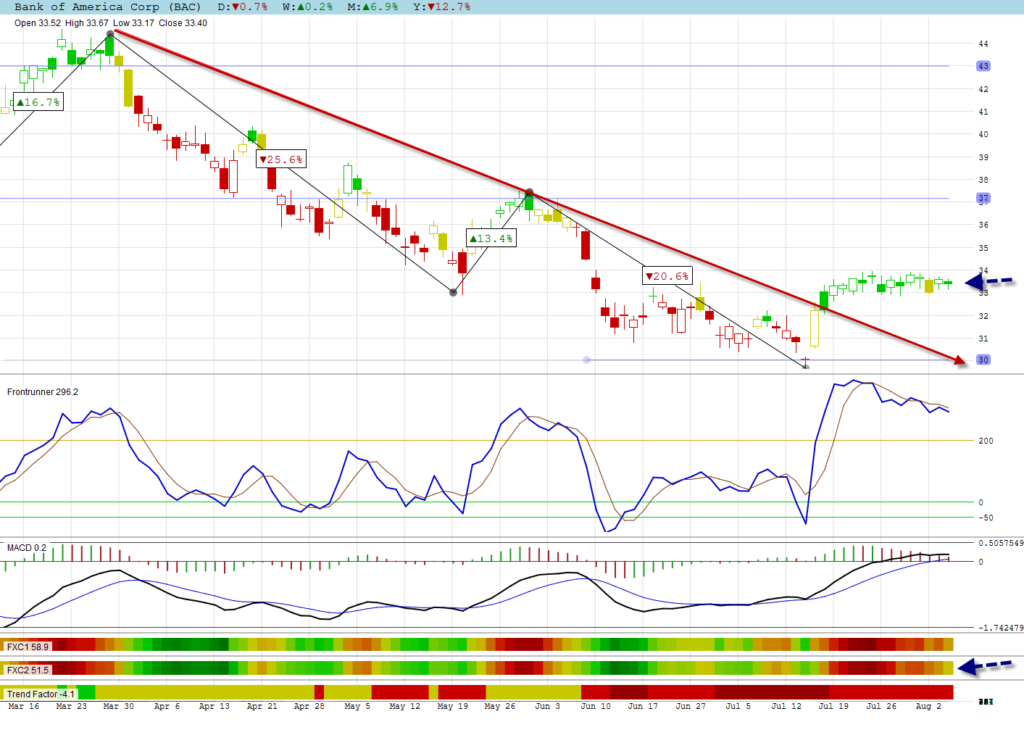 JSE Stocks
JSE All Share
The JSE All Share is also unsure of its direction with an inverted hammer candle.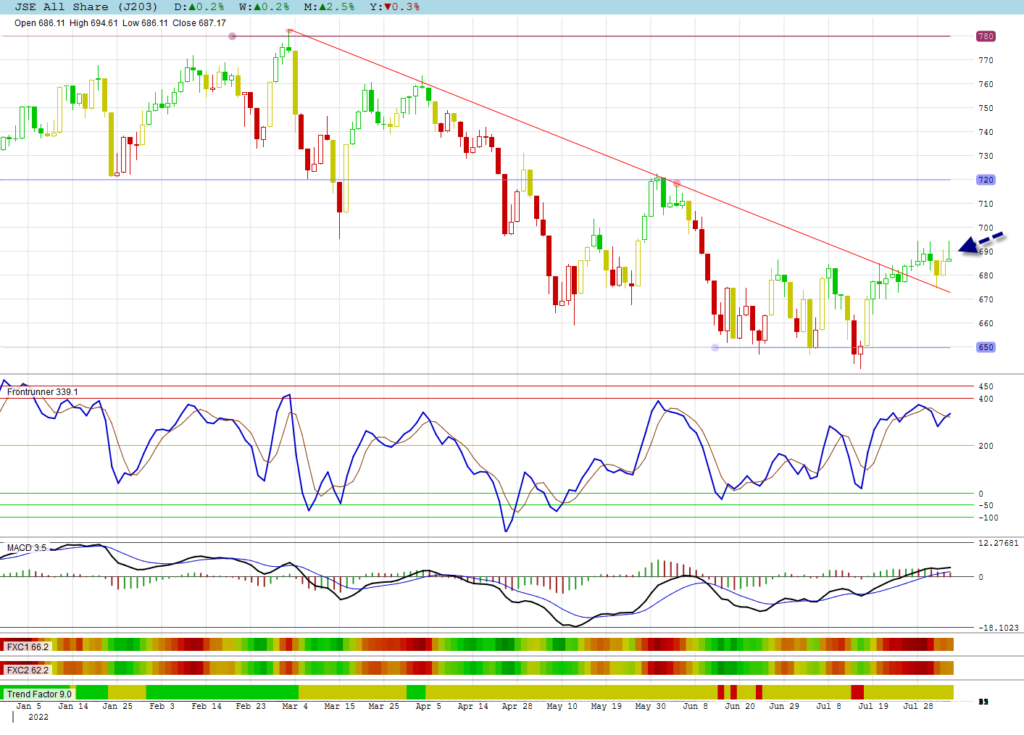 Platinum
The Platinum is more certain of its direction and continued its positive trend with a 4.1% gain.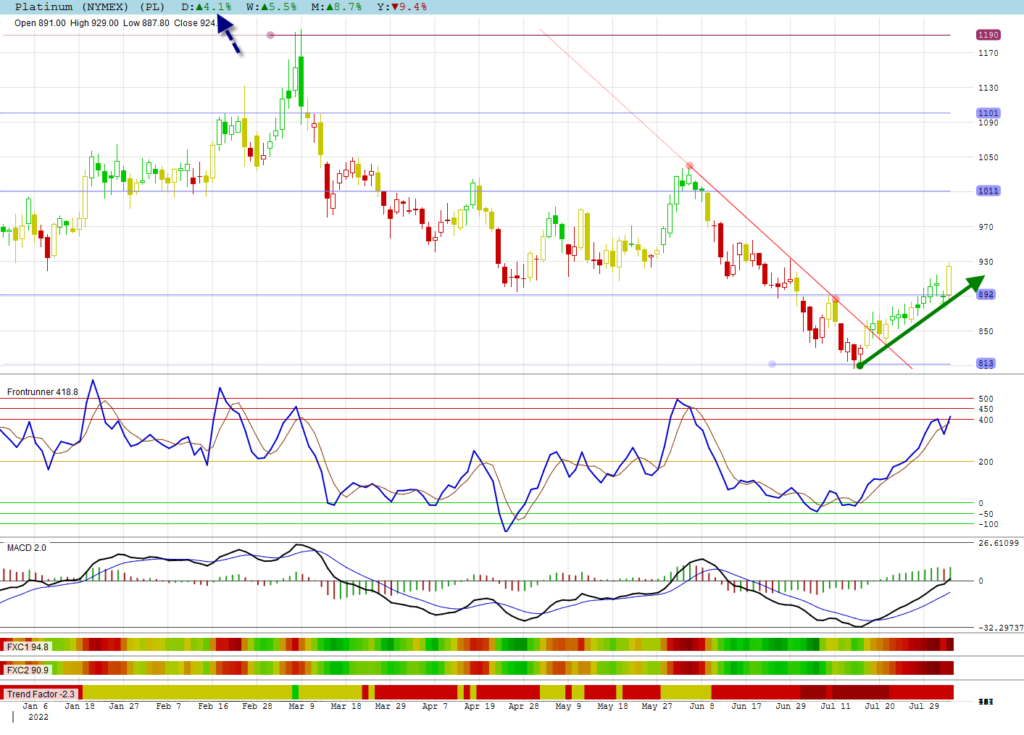 Algomodel Startegies, Education & Features
Click on Education or go to the home page to view education posts.
Frontrunner, Gaps, Trend and Cyclic Indicators are explained in these education posts.
All stock graphs are shown with a Trend Candles Template which is a feature available in Algomodel Signals Pro.